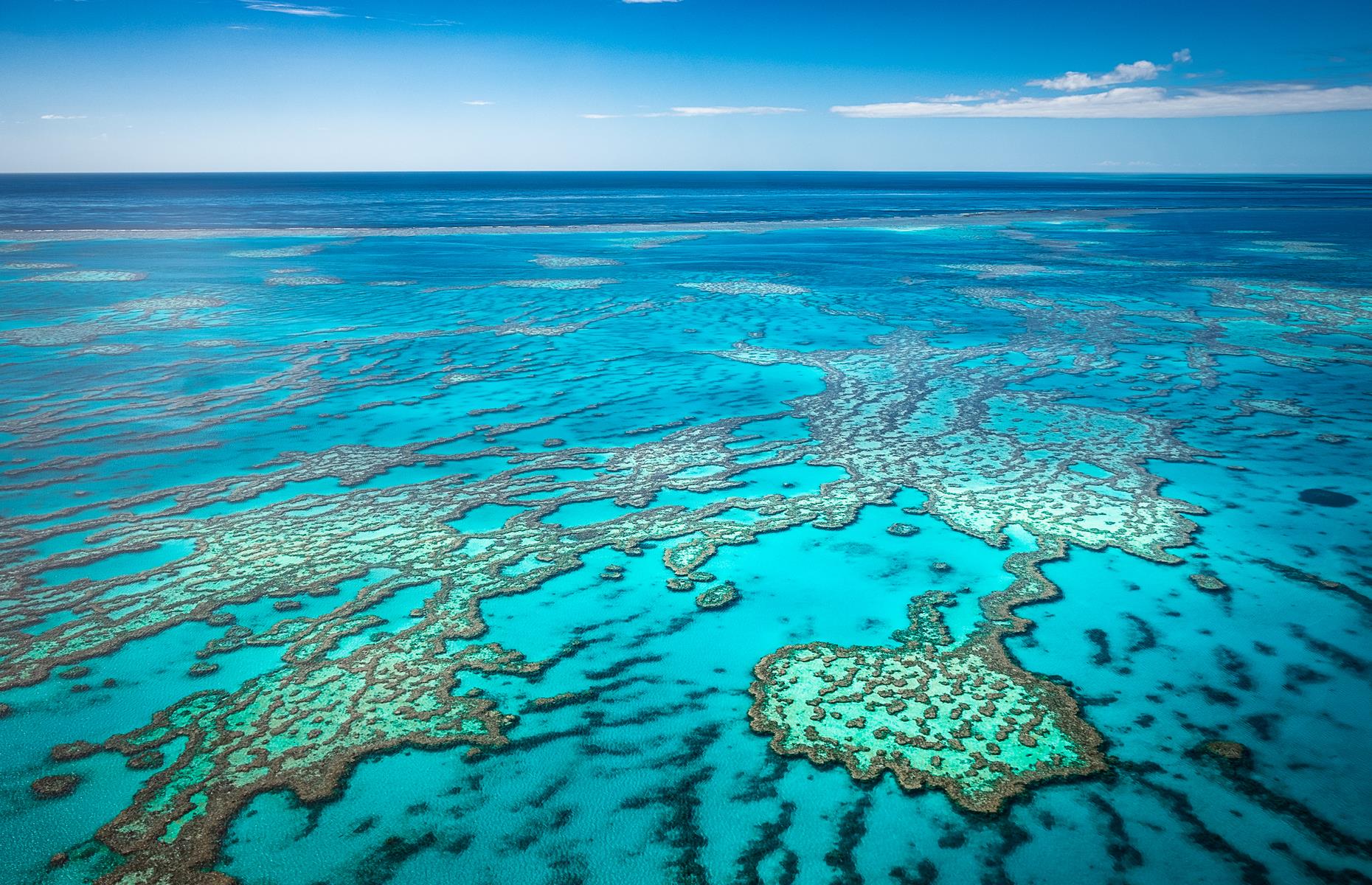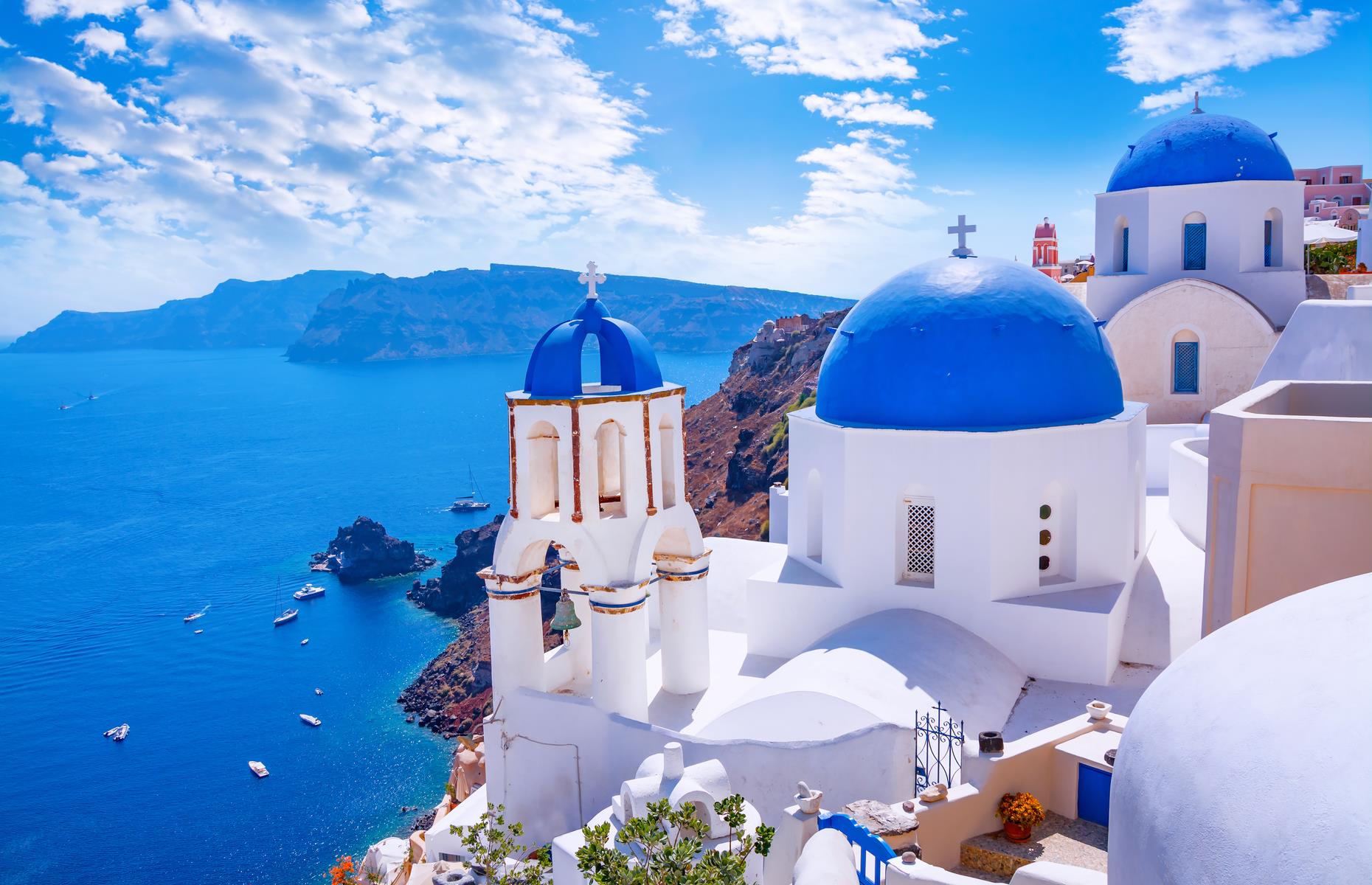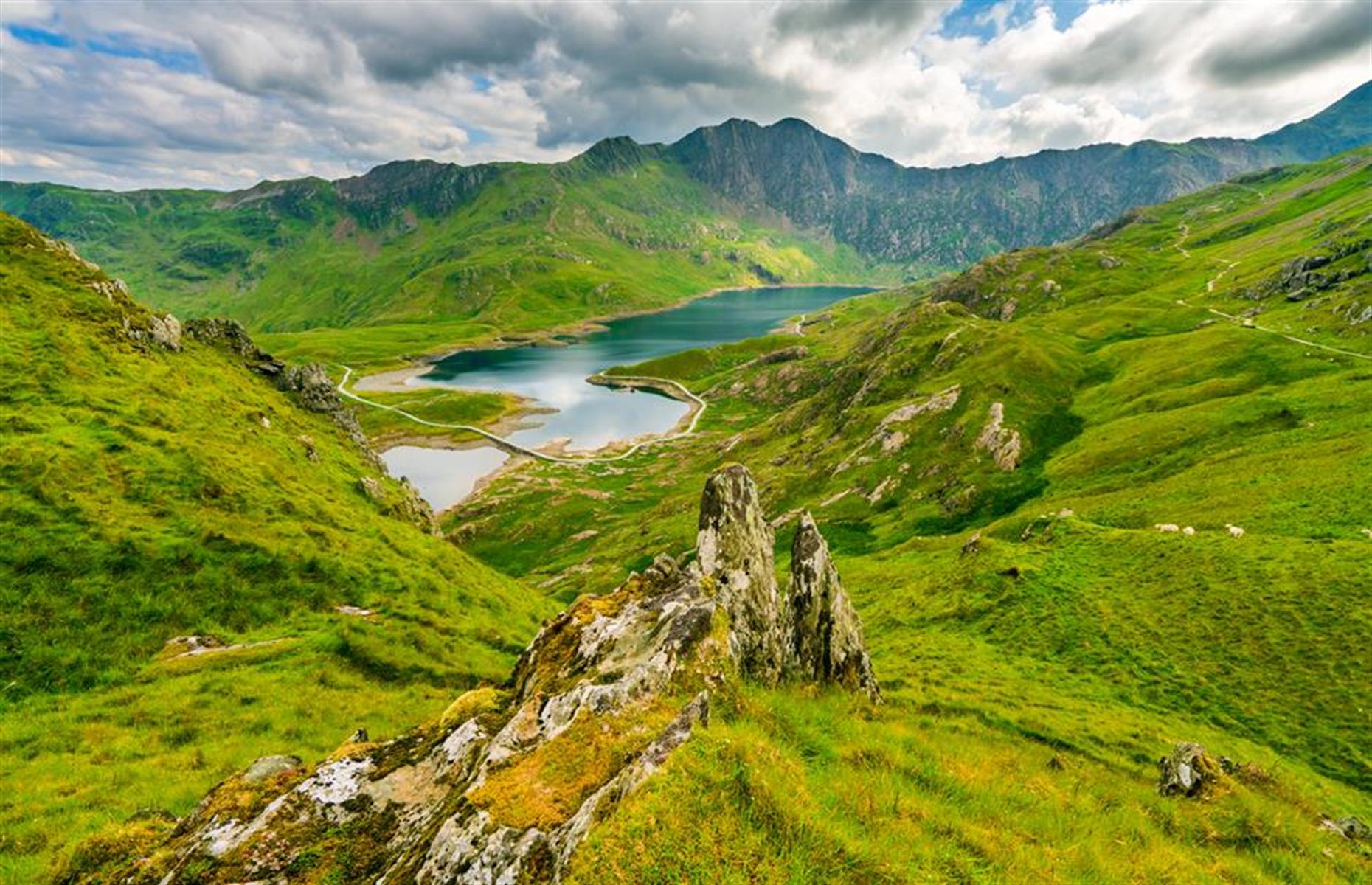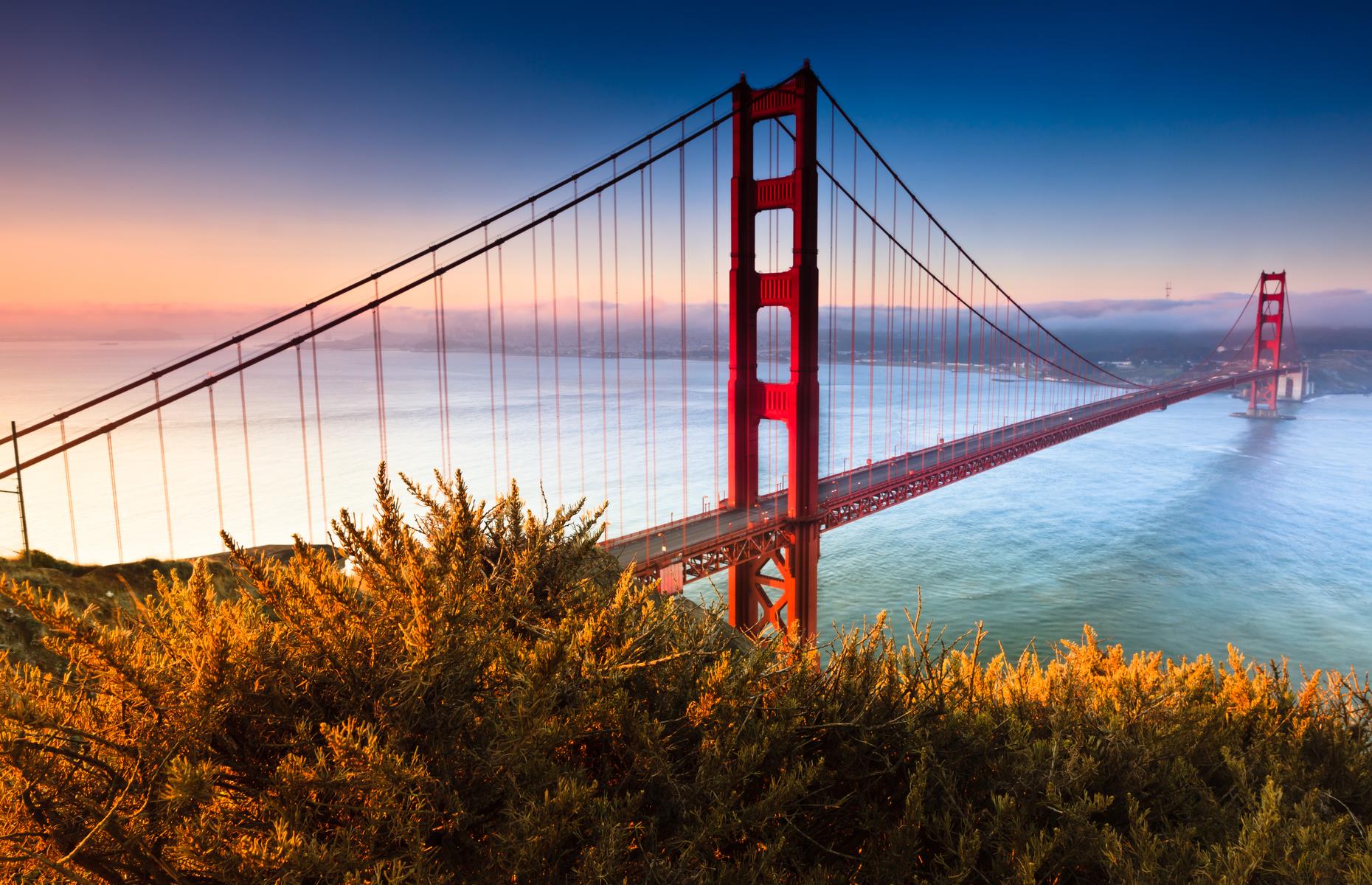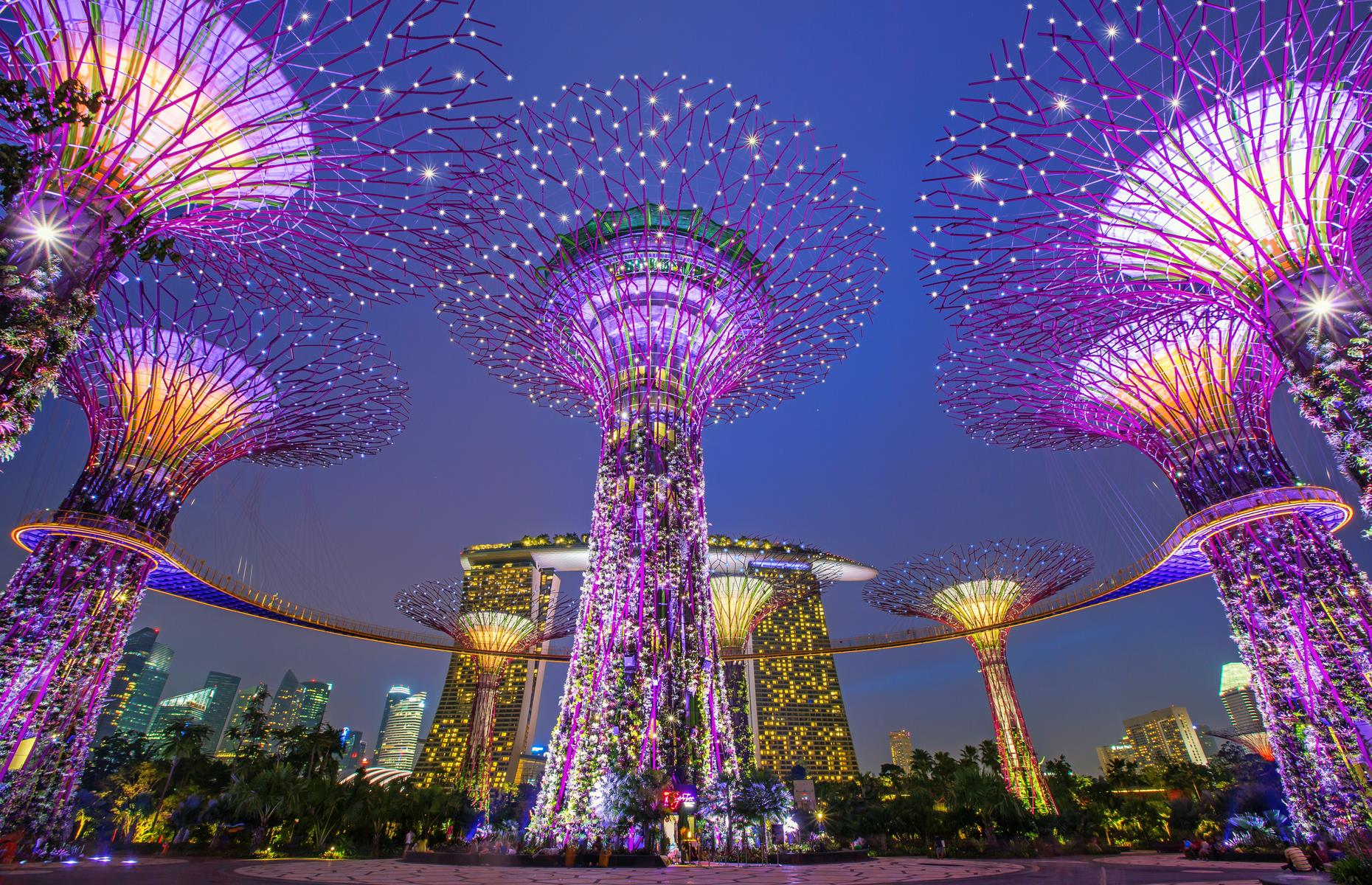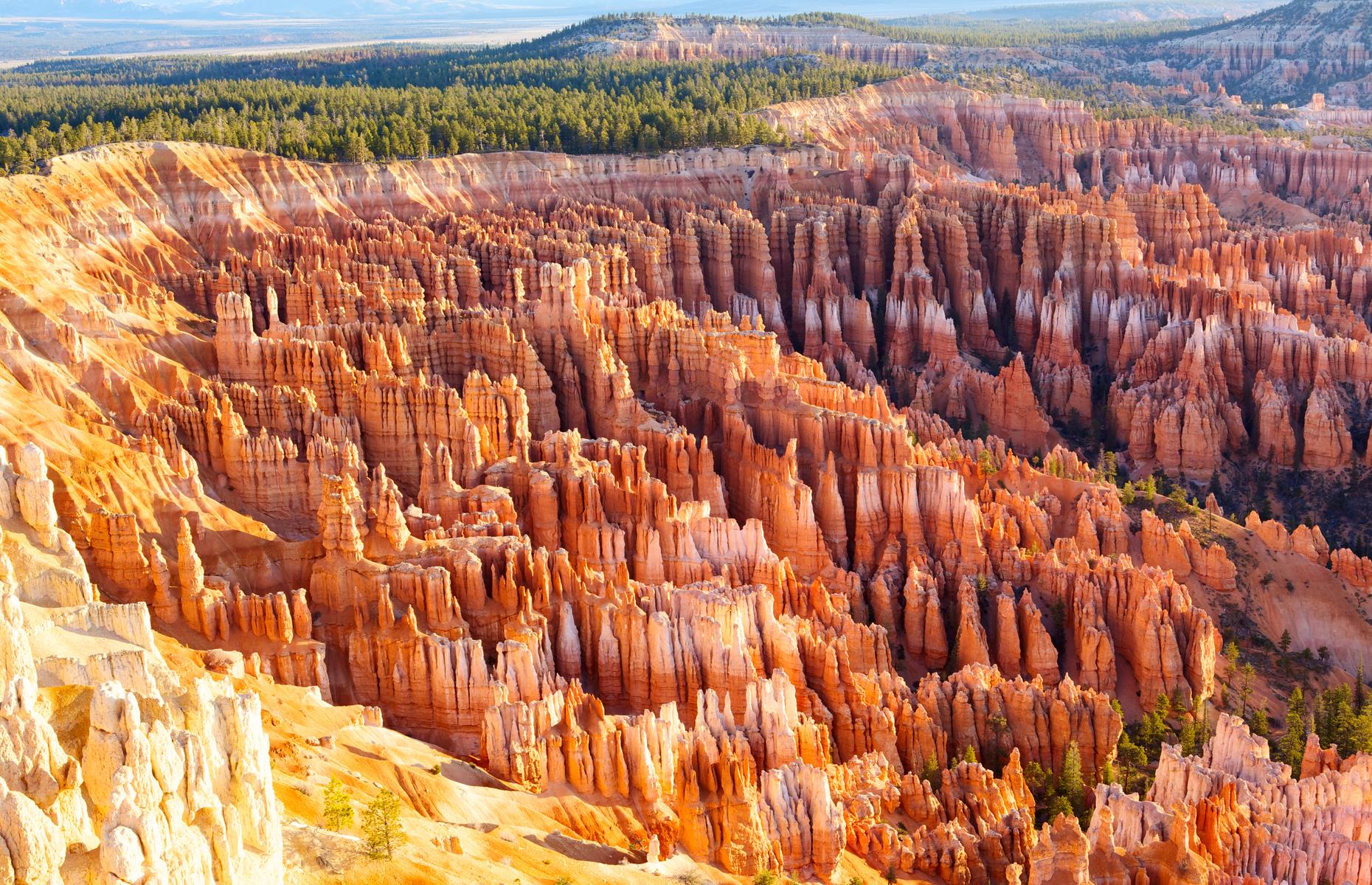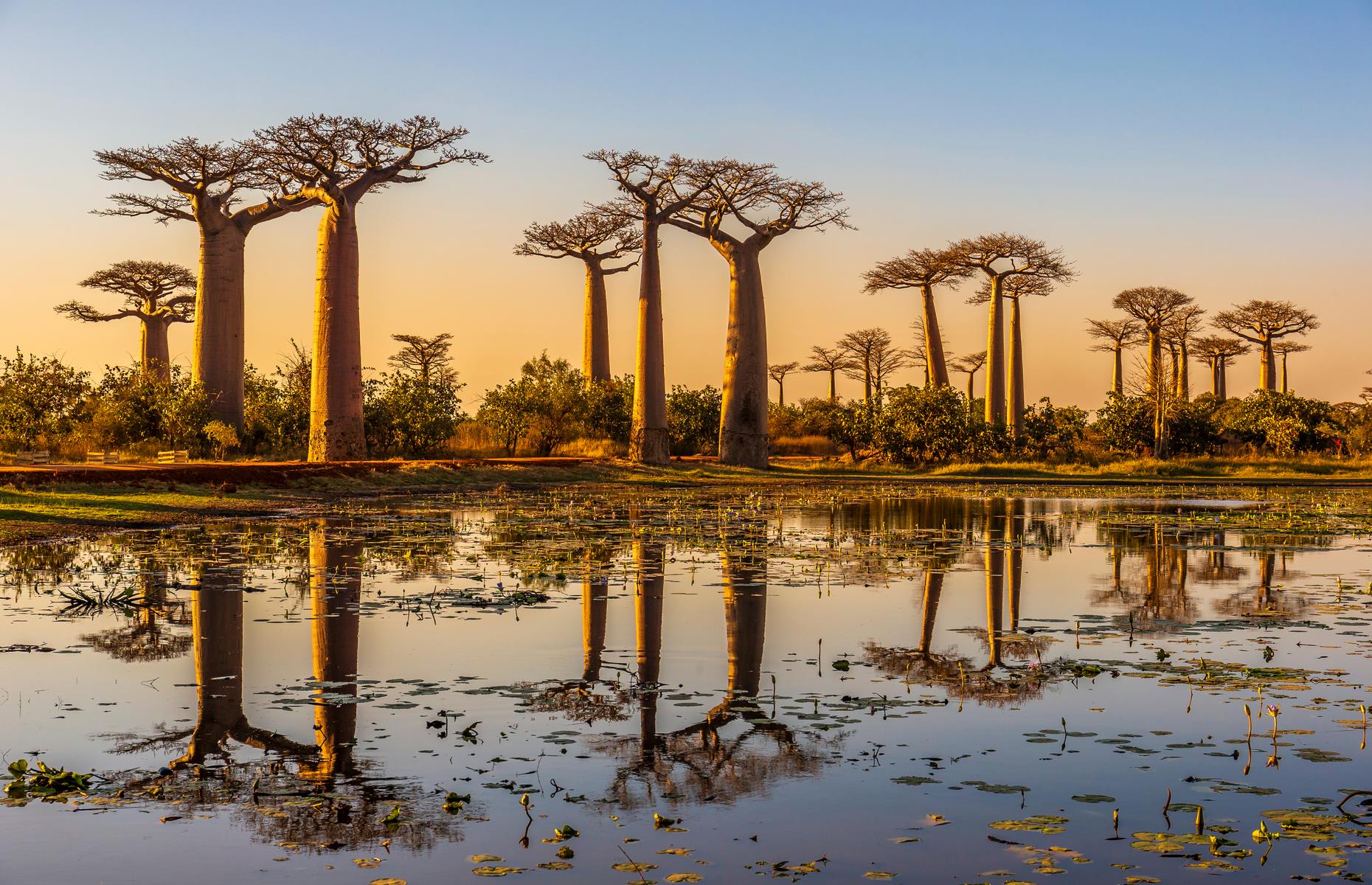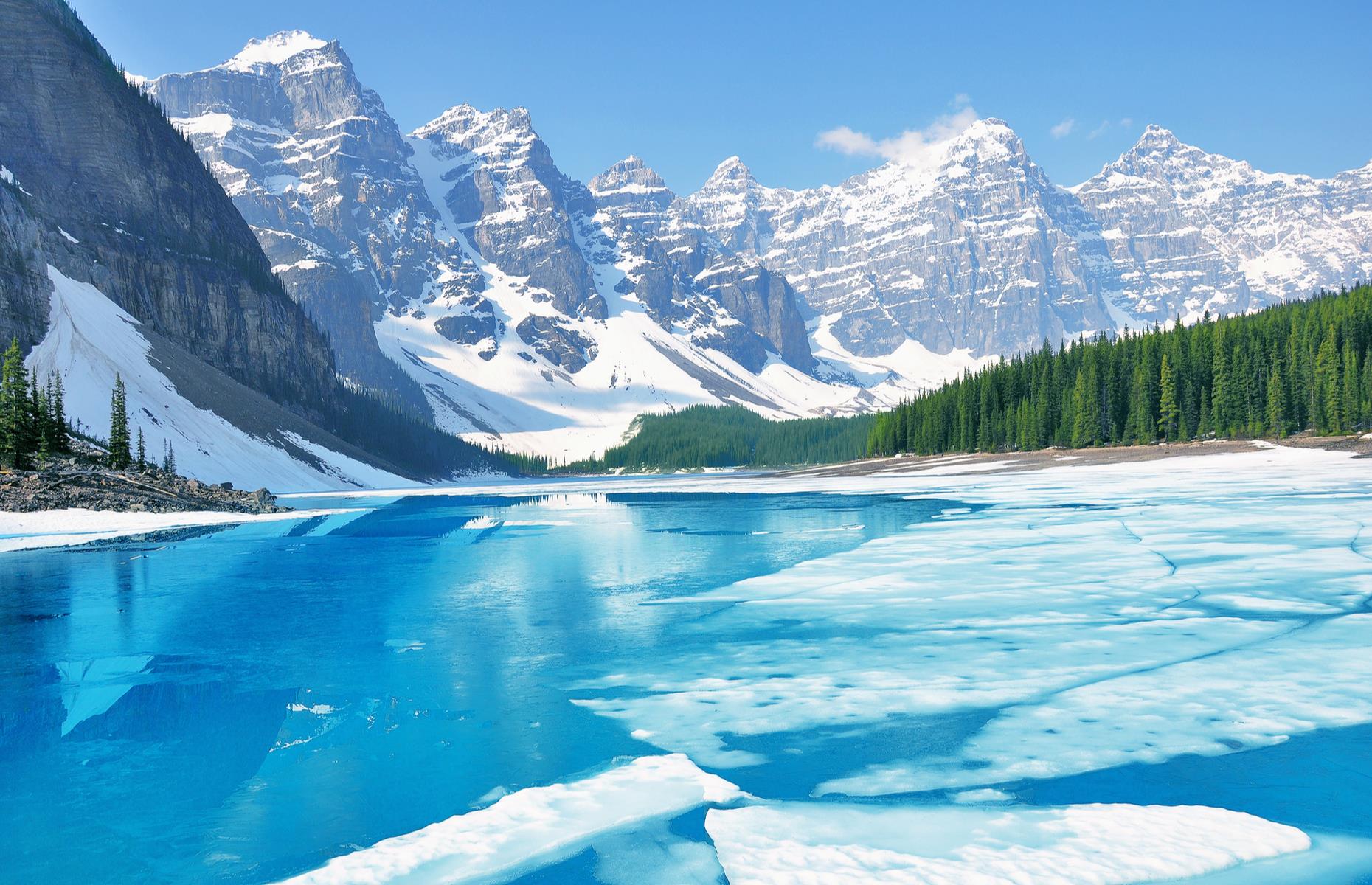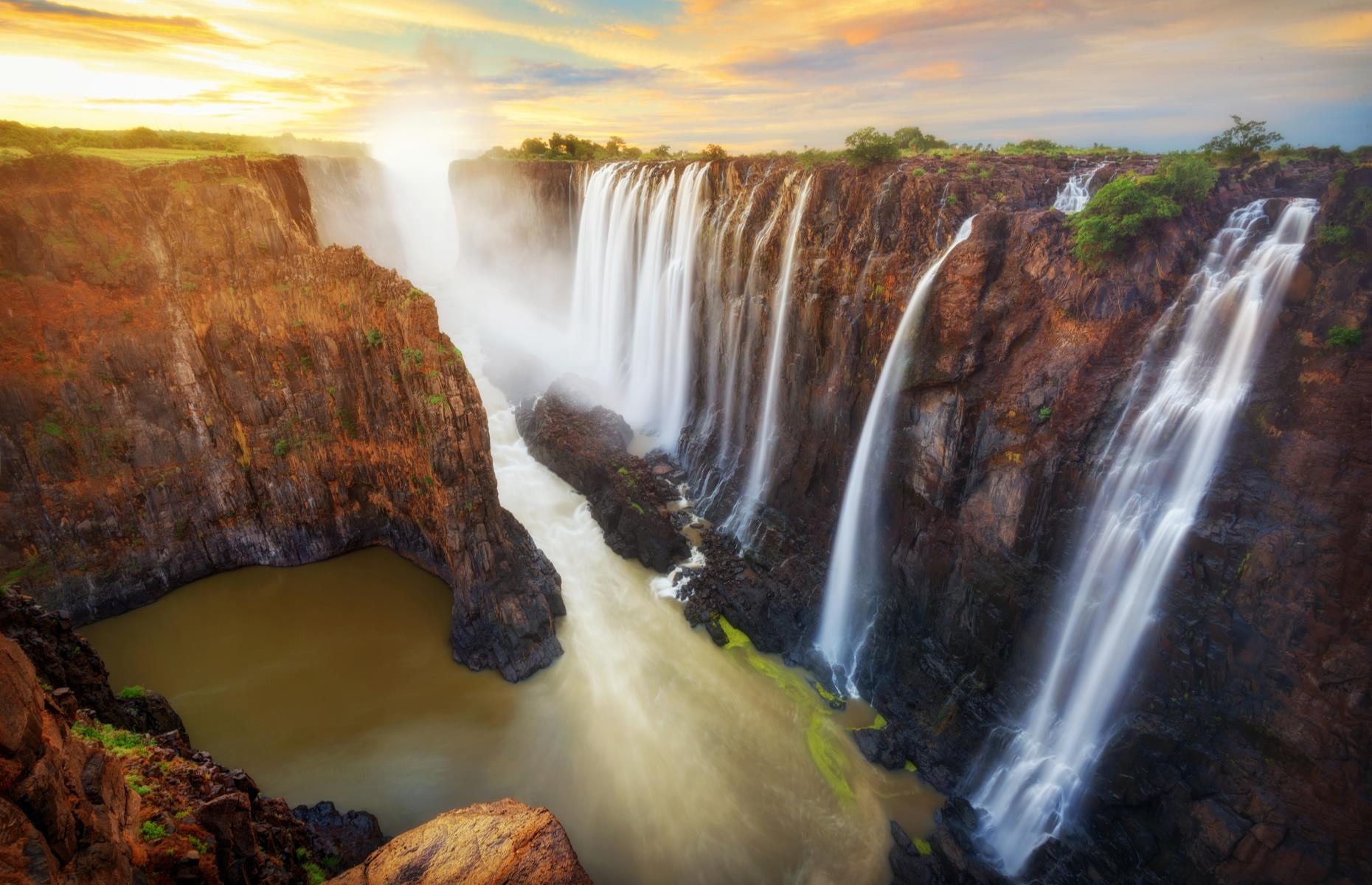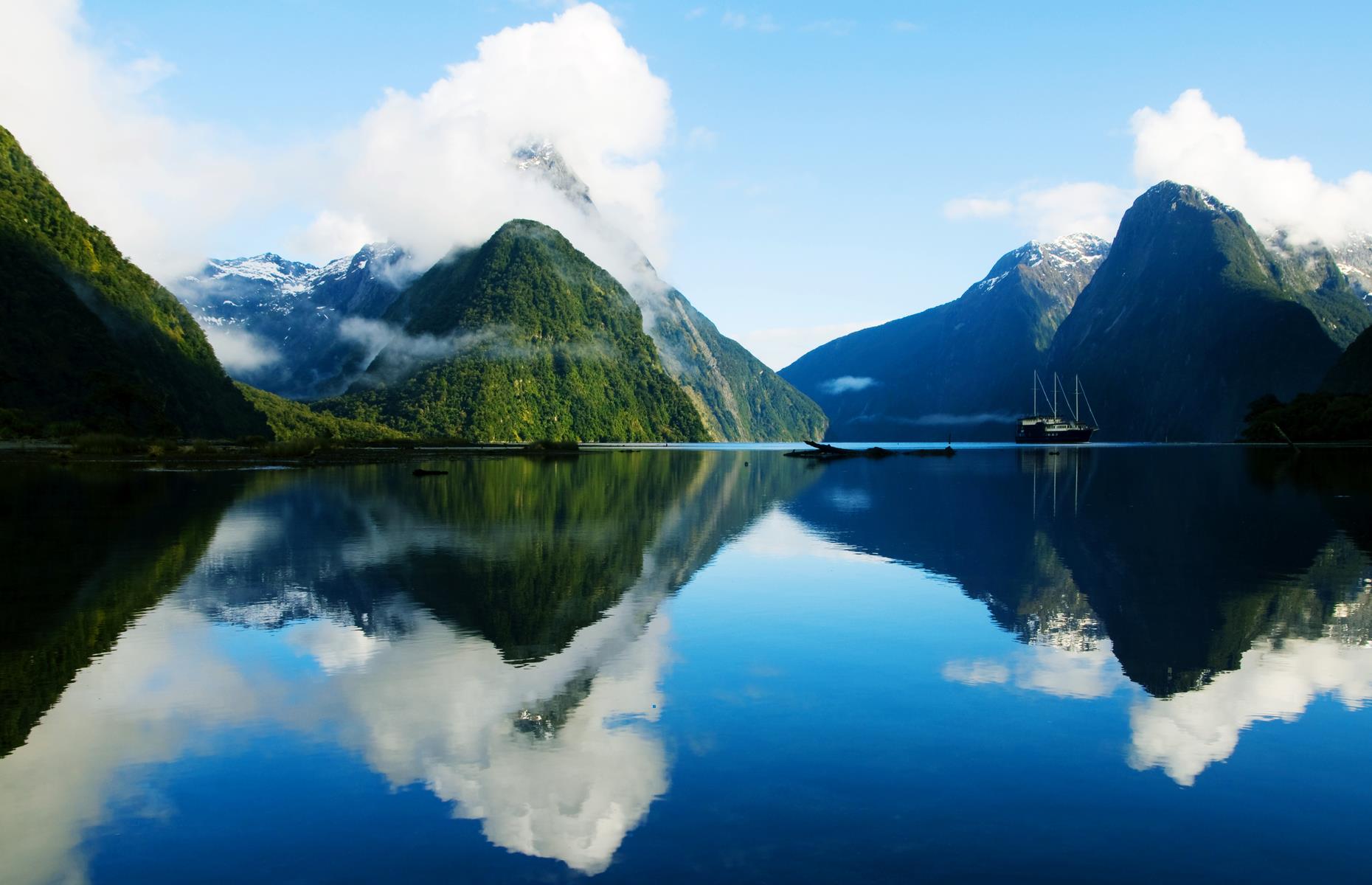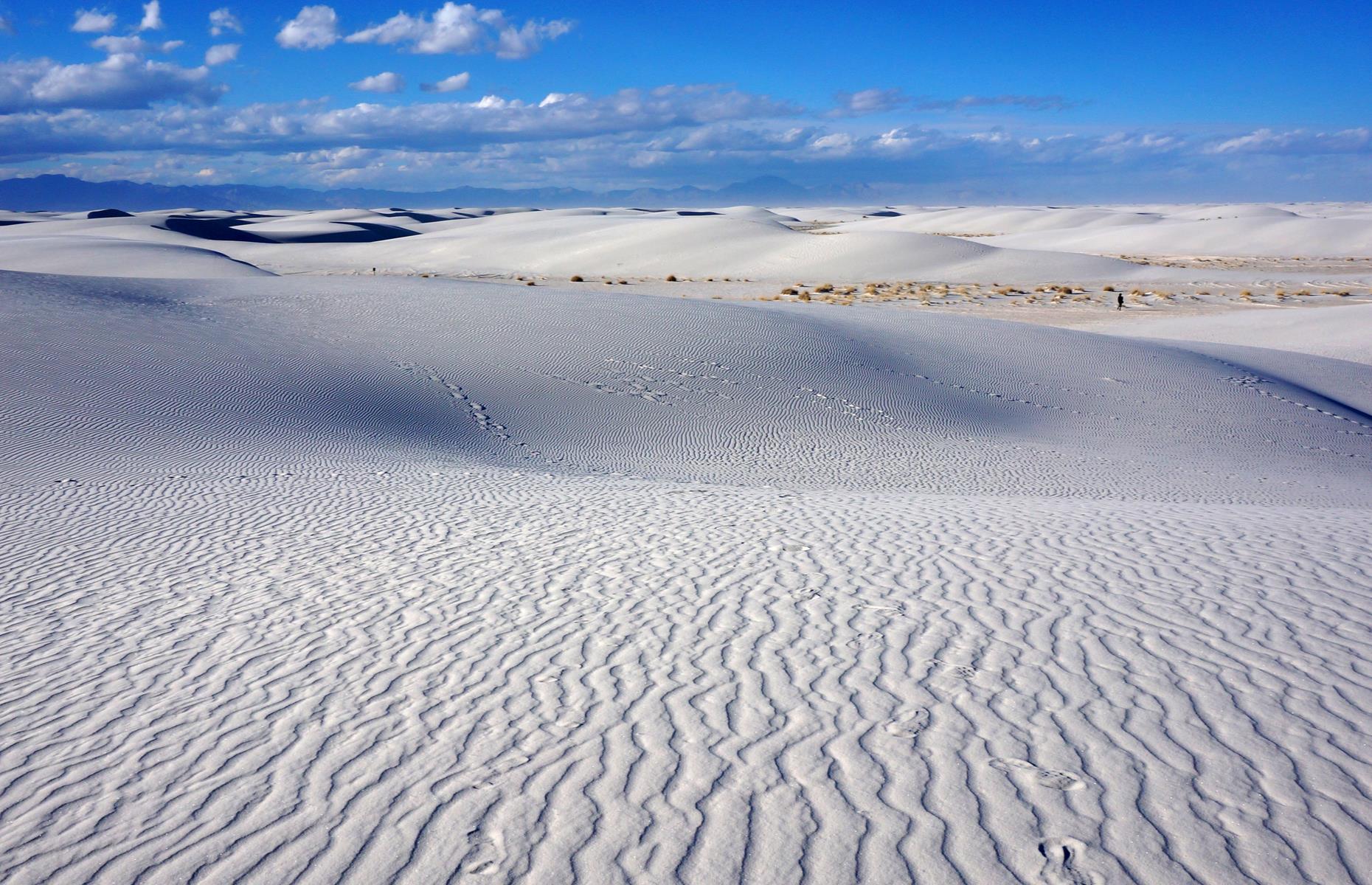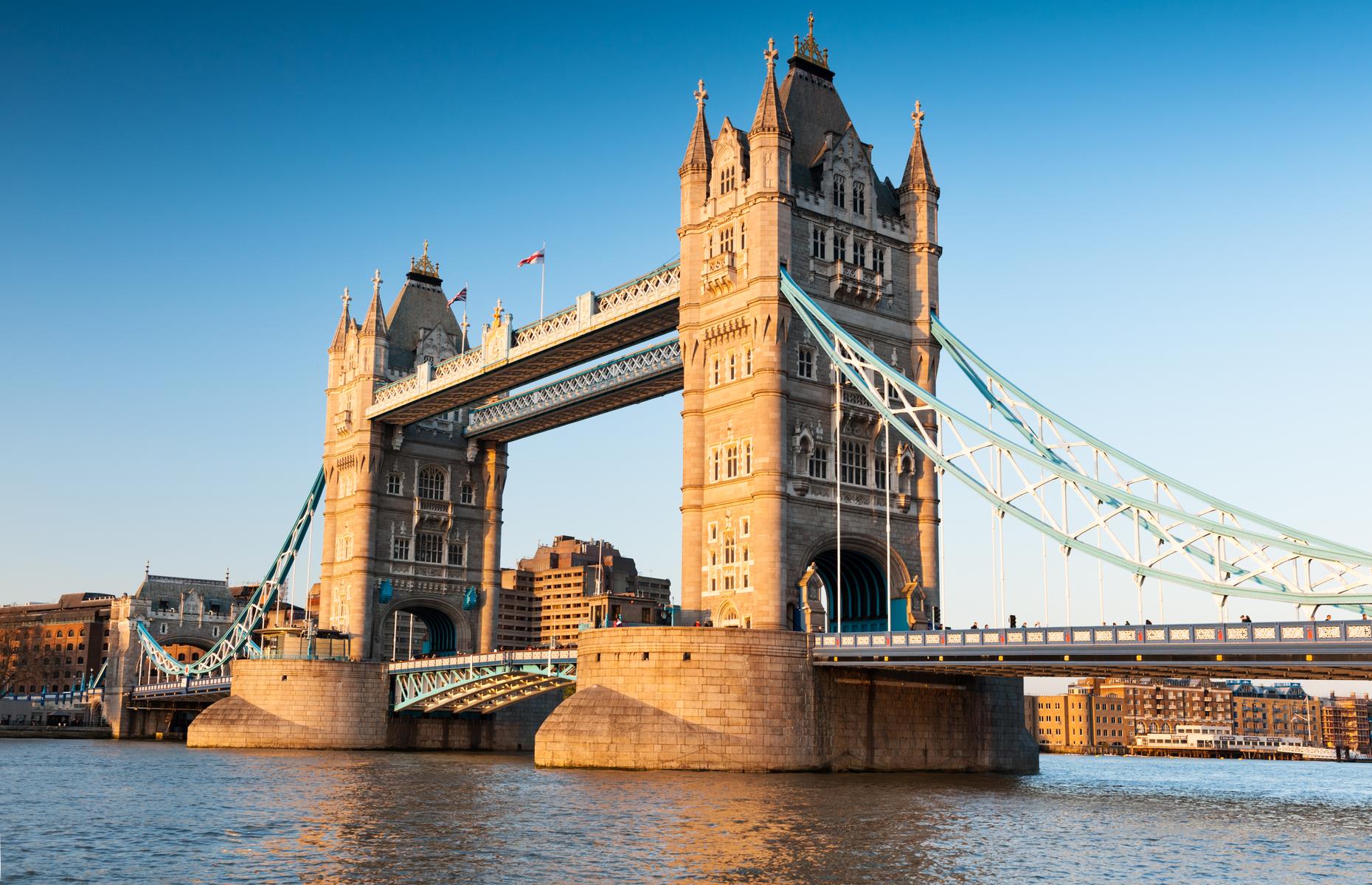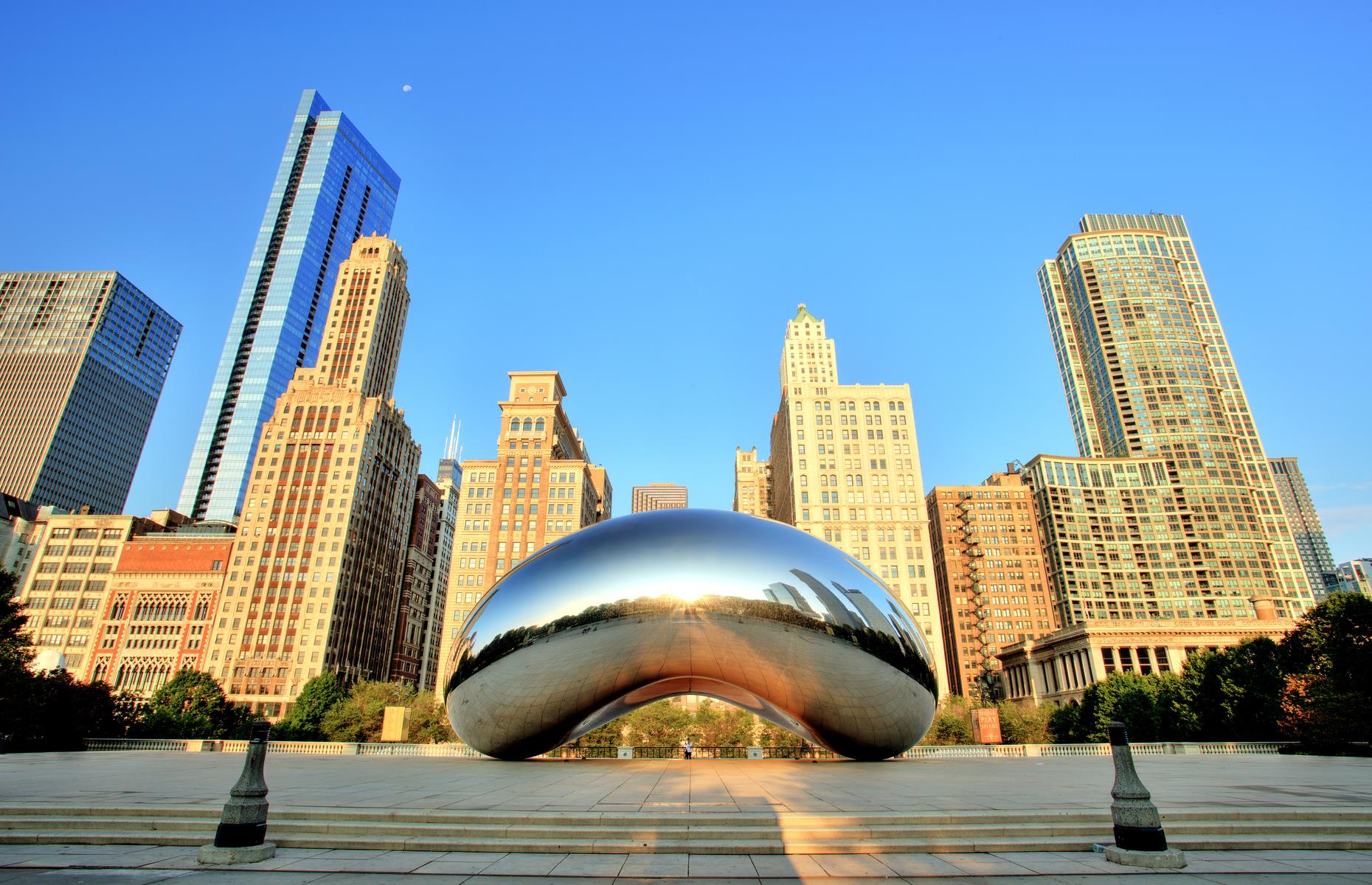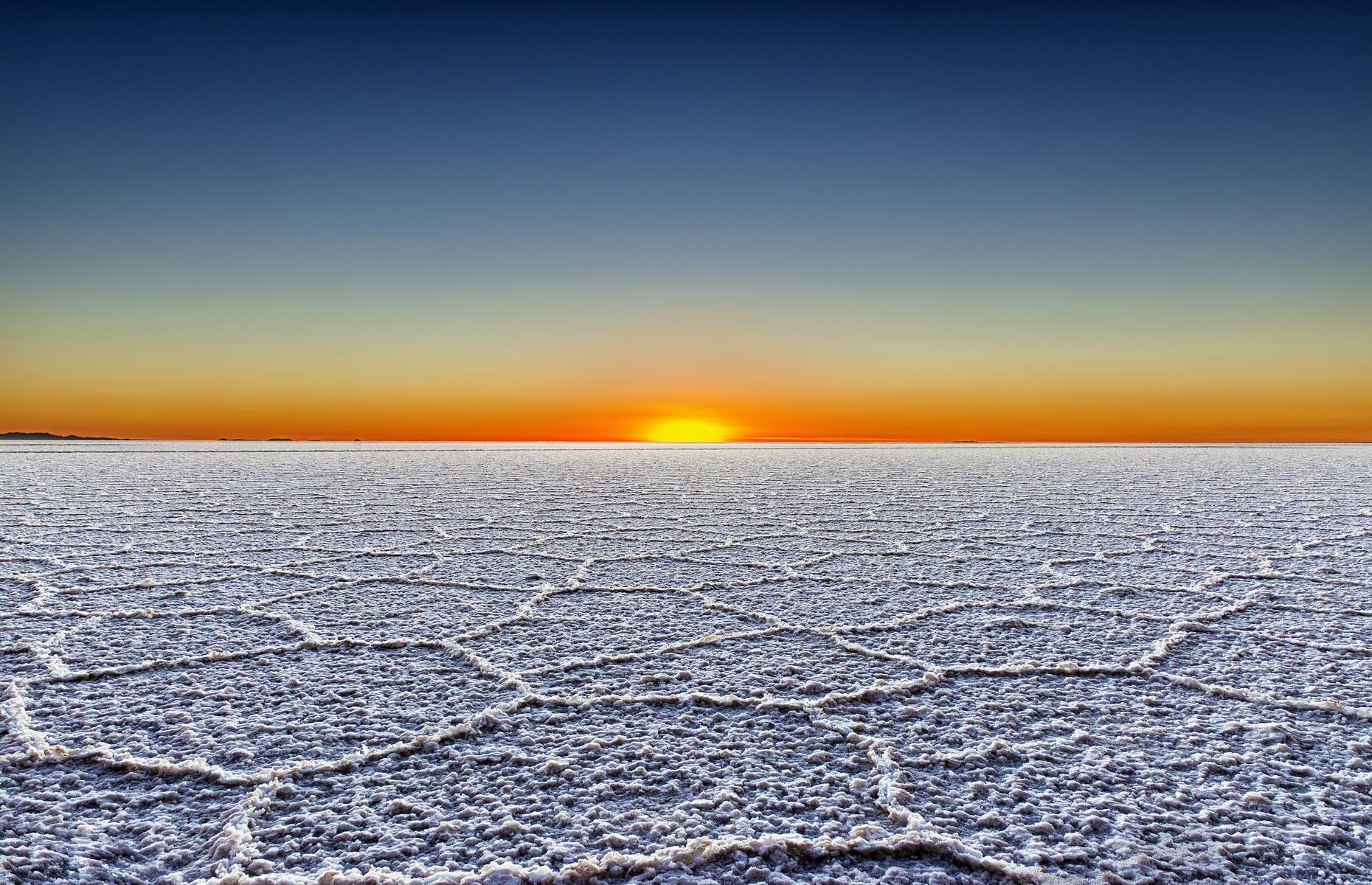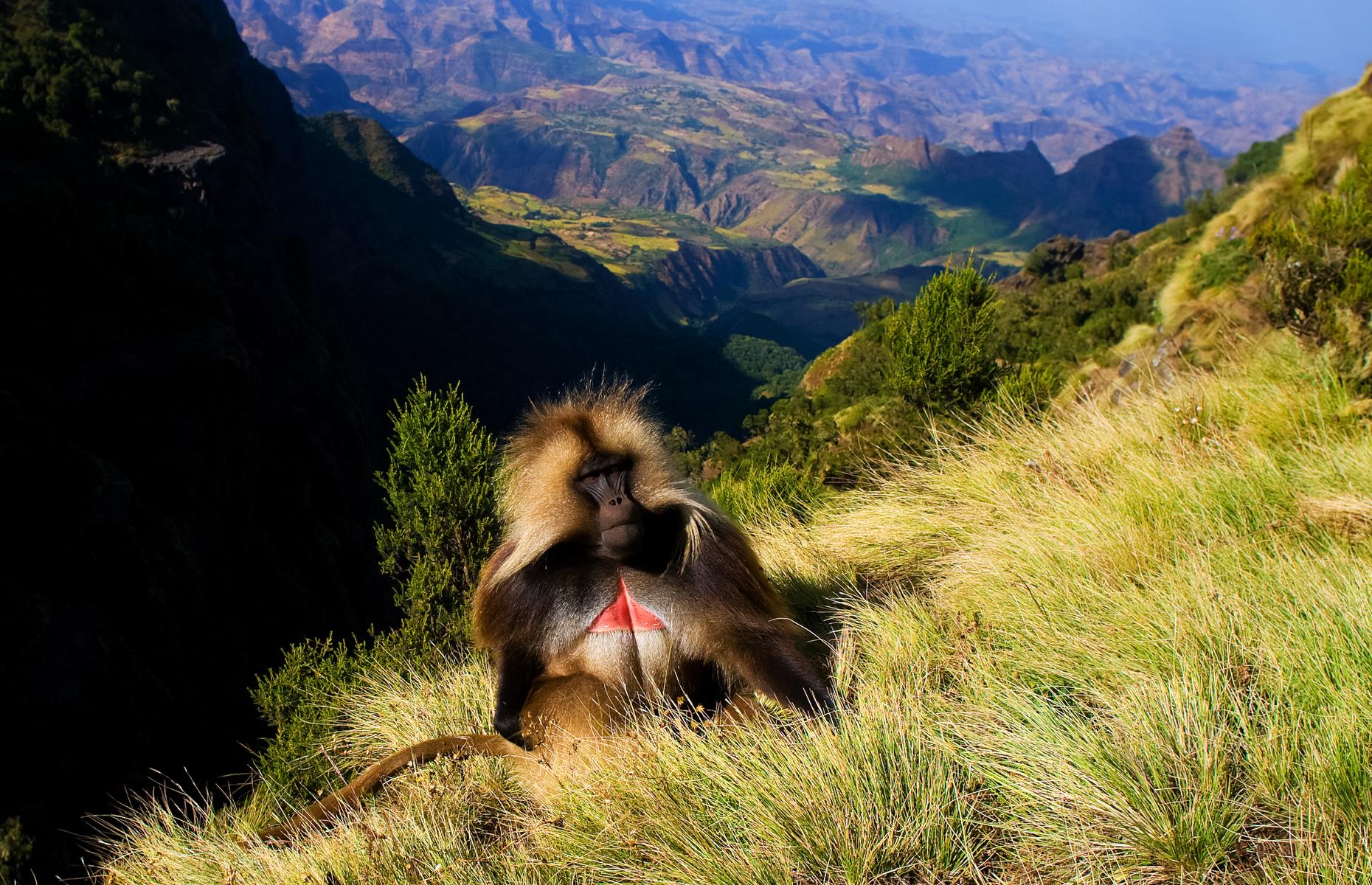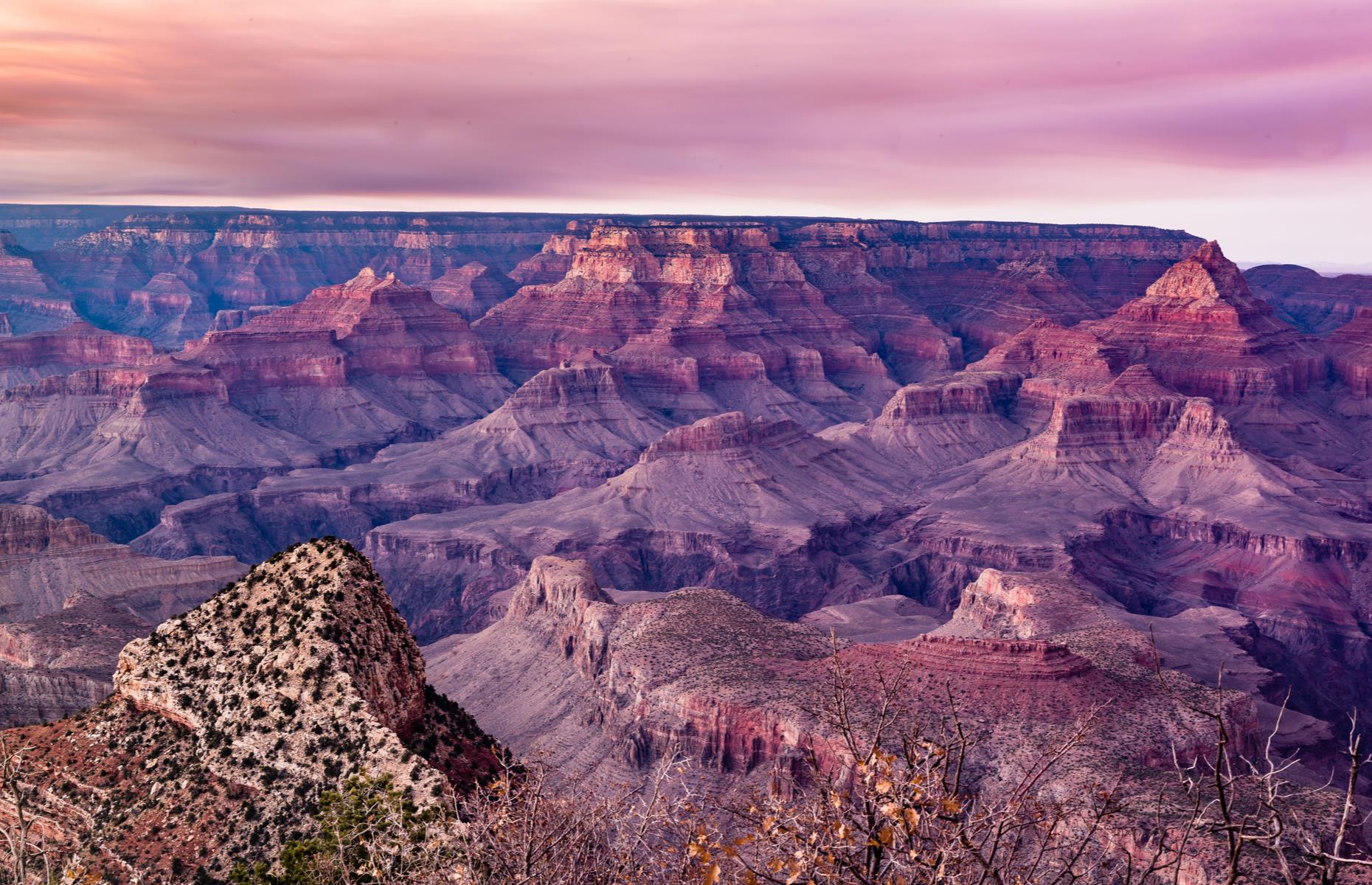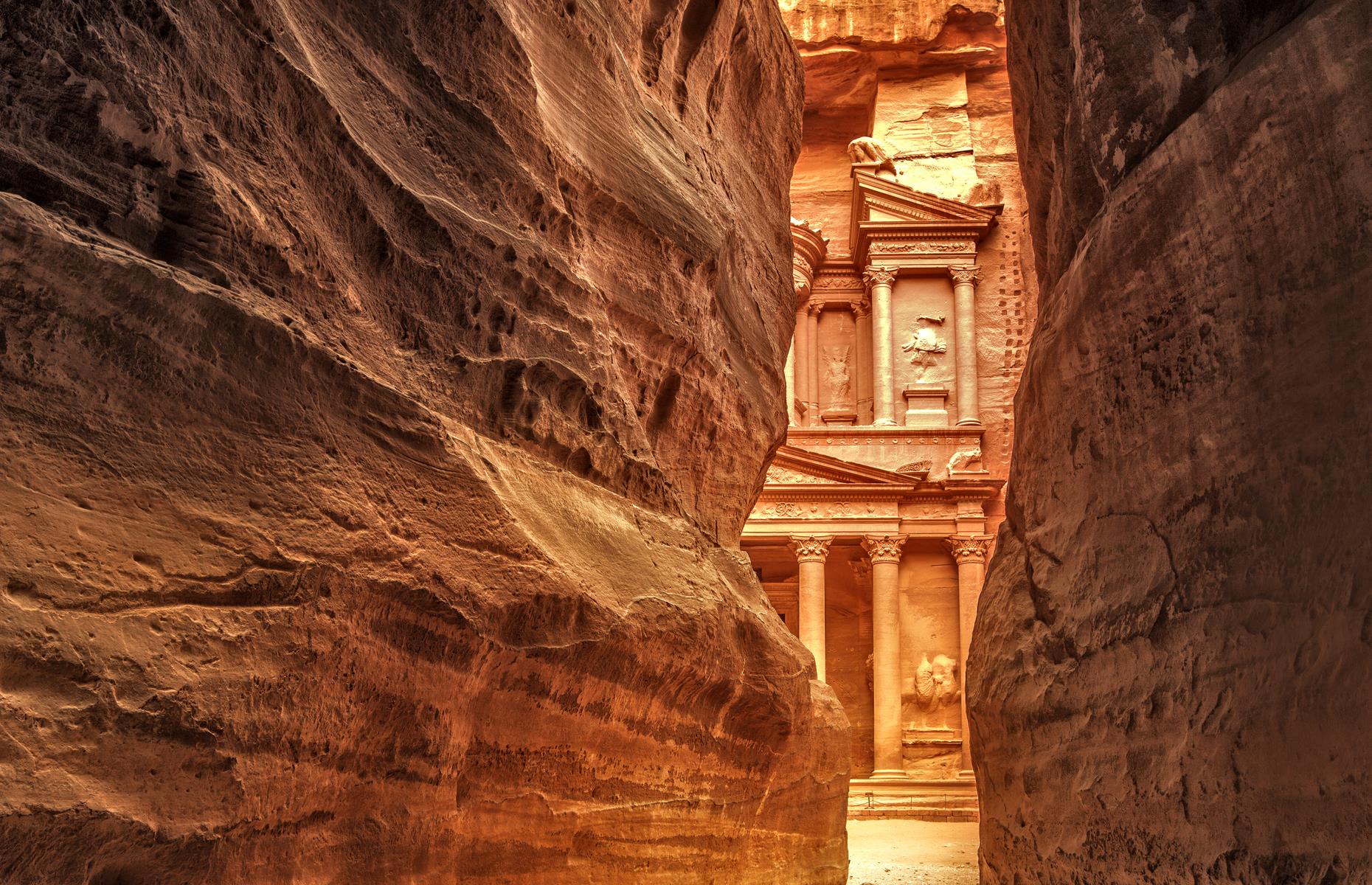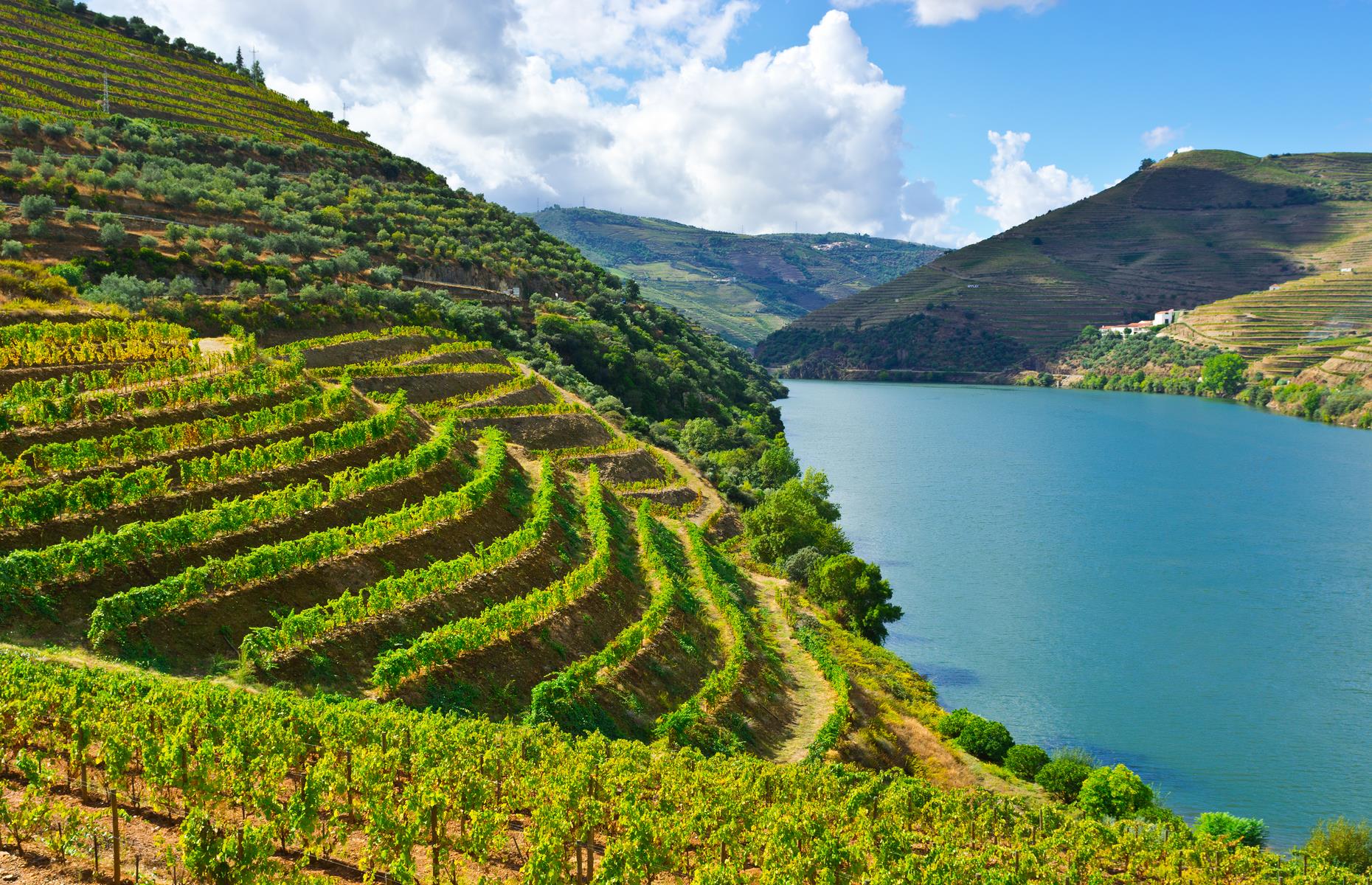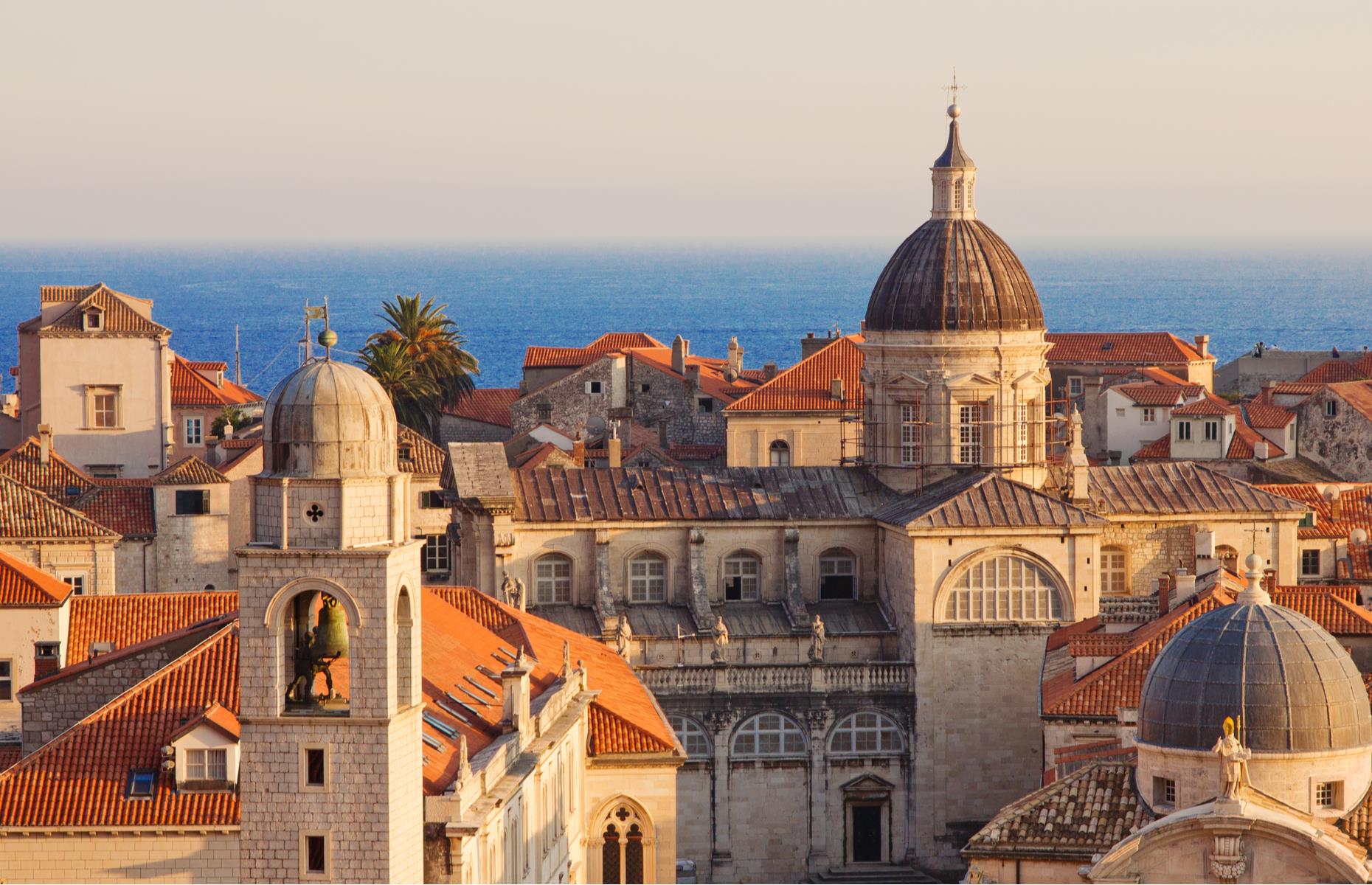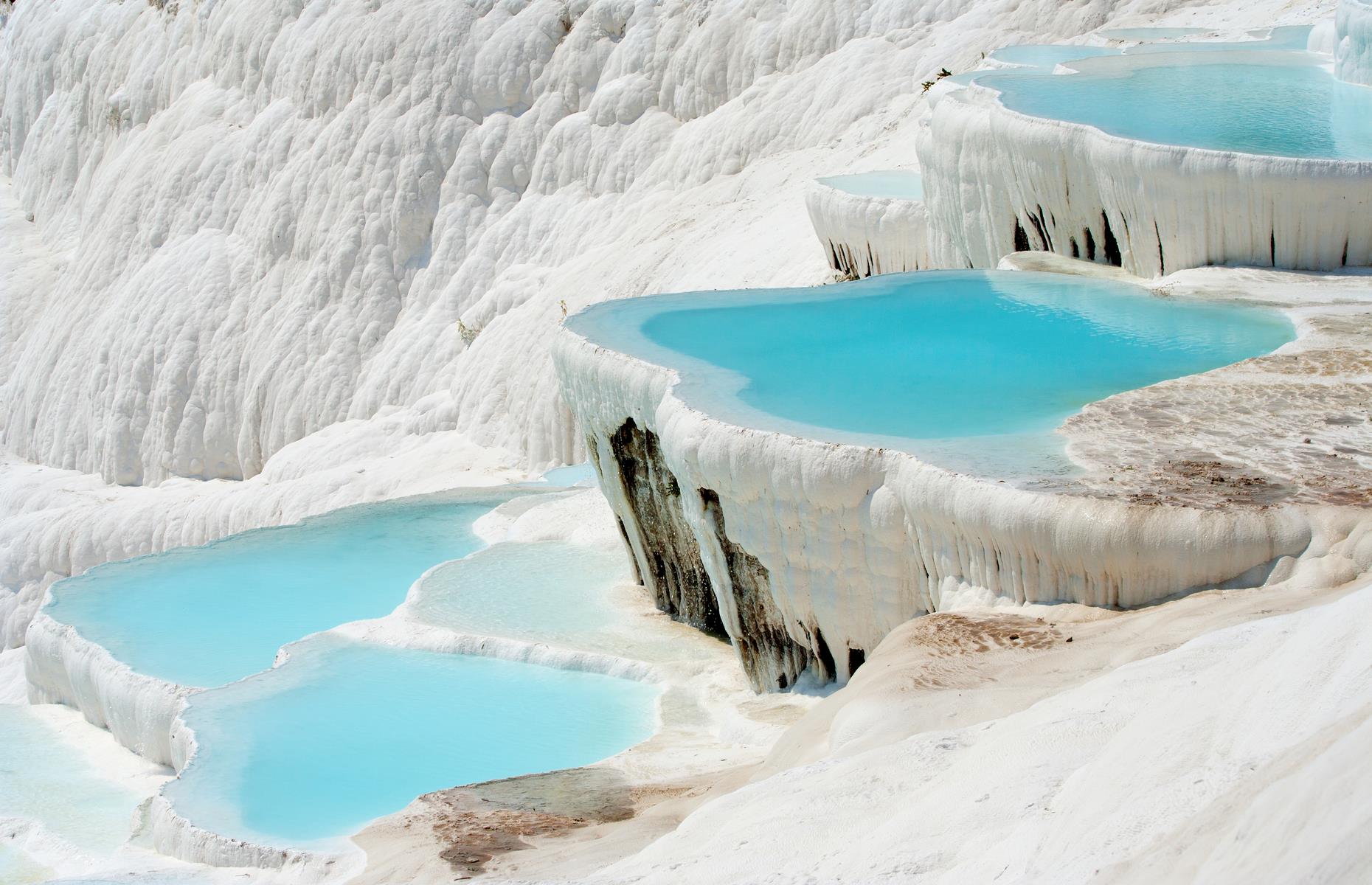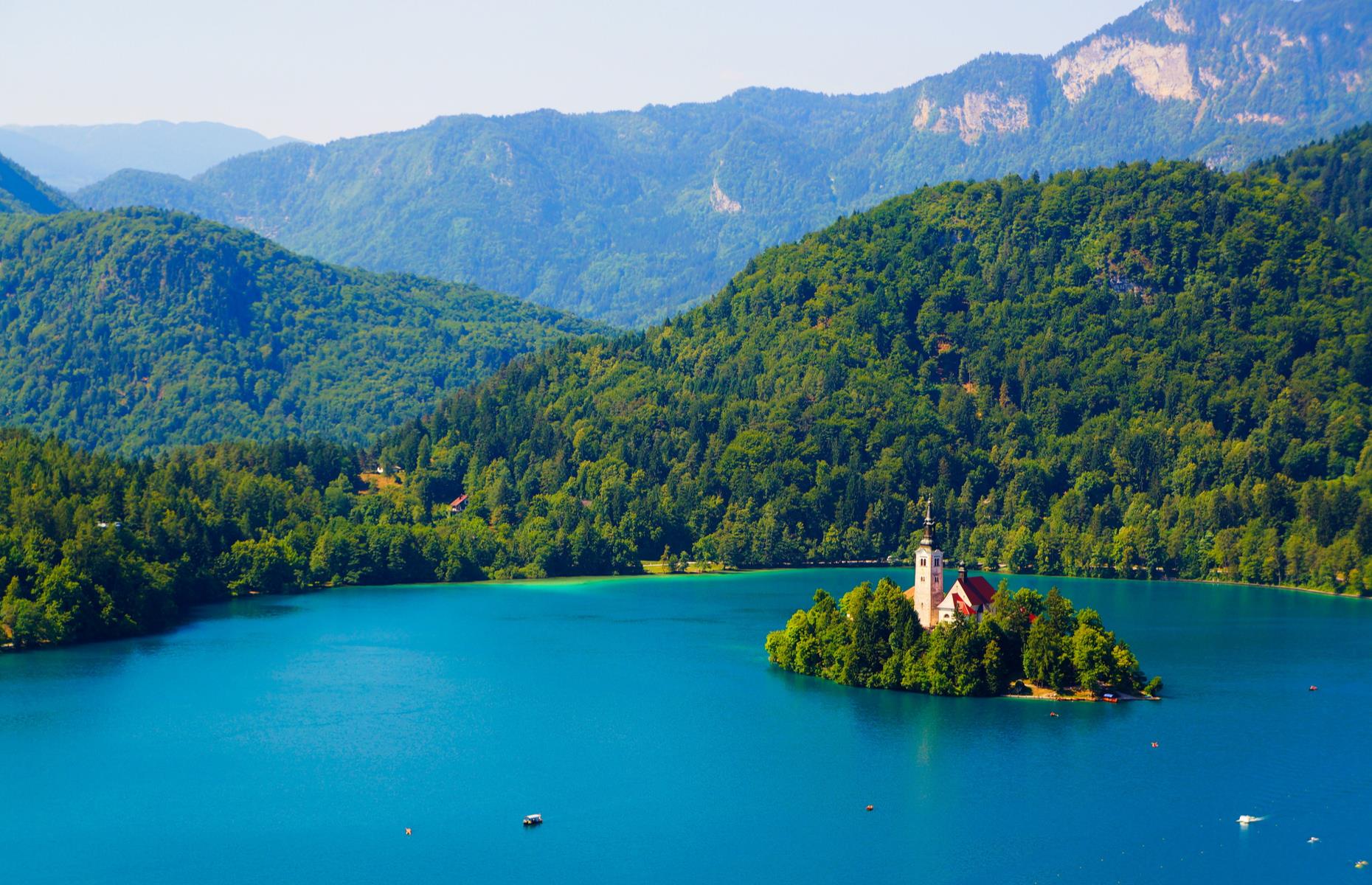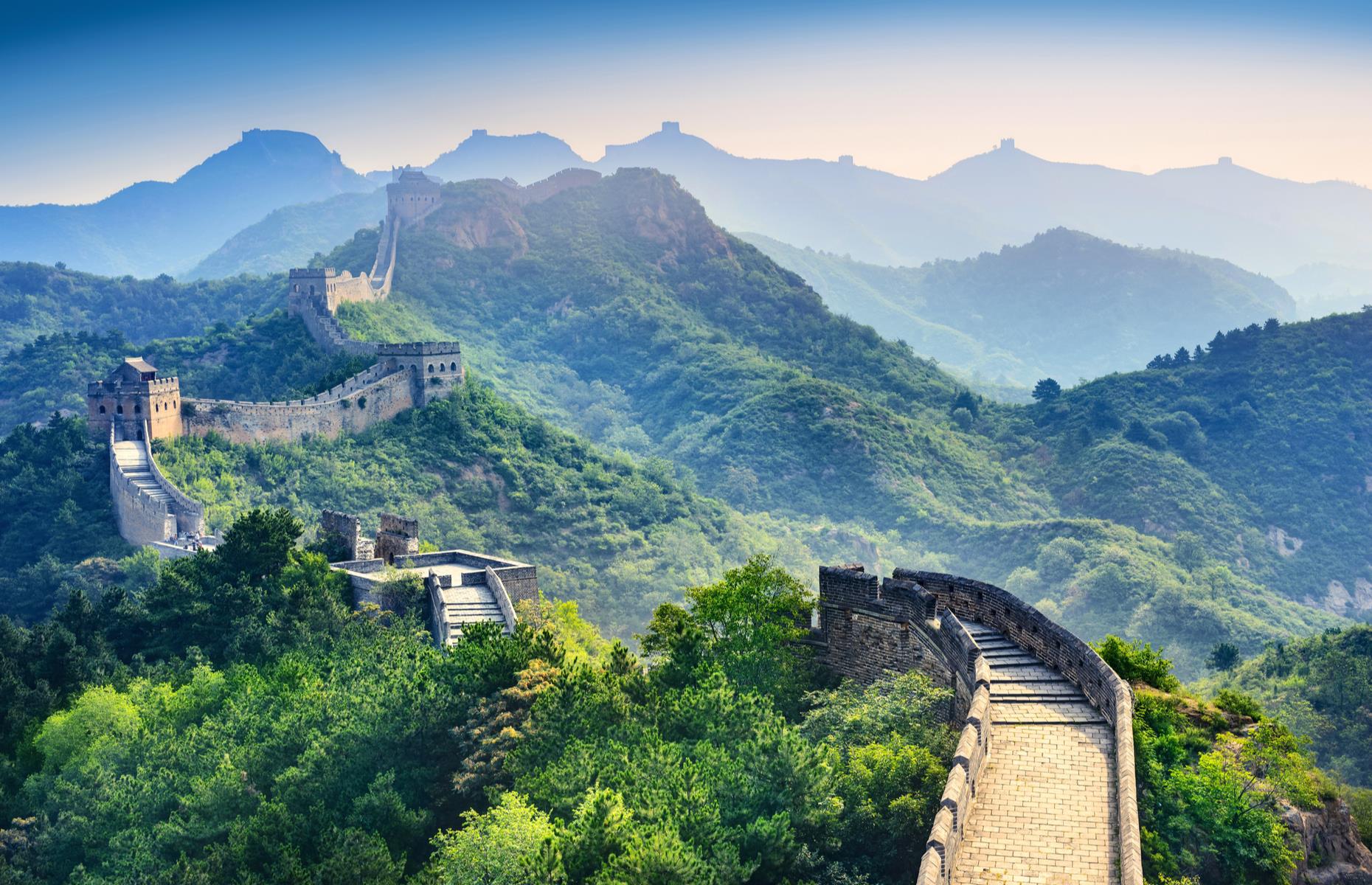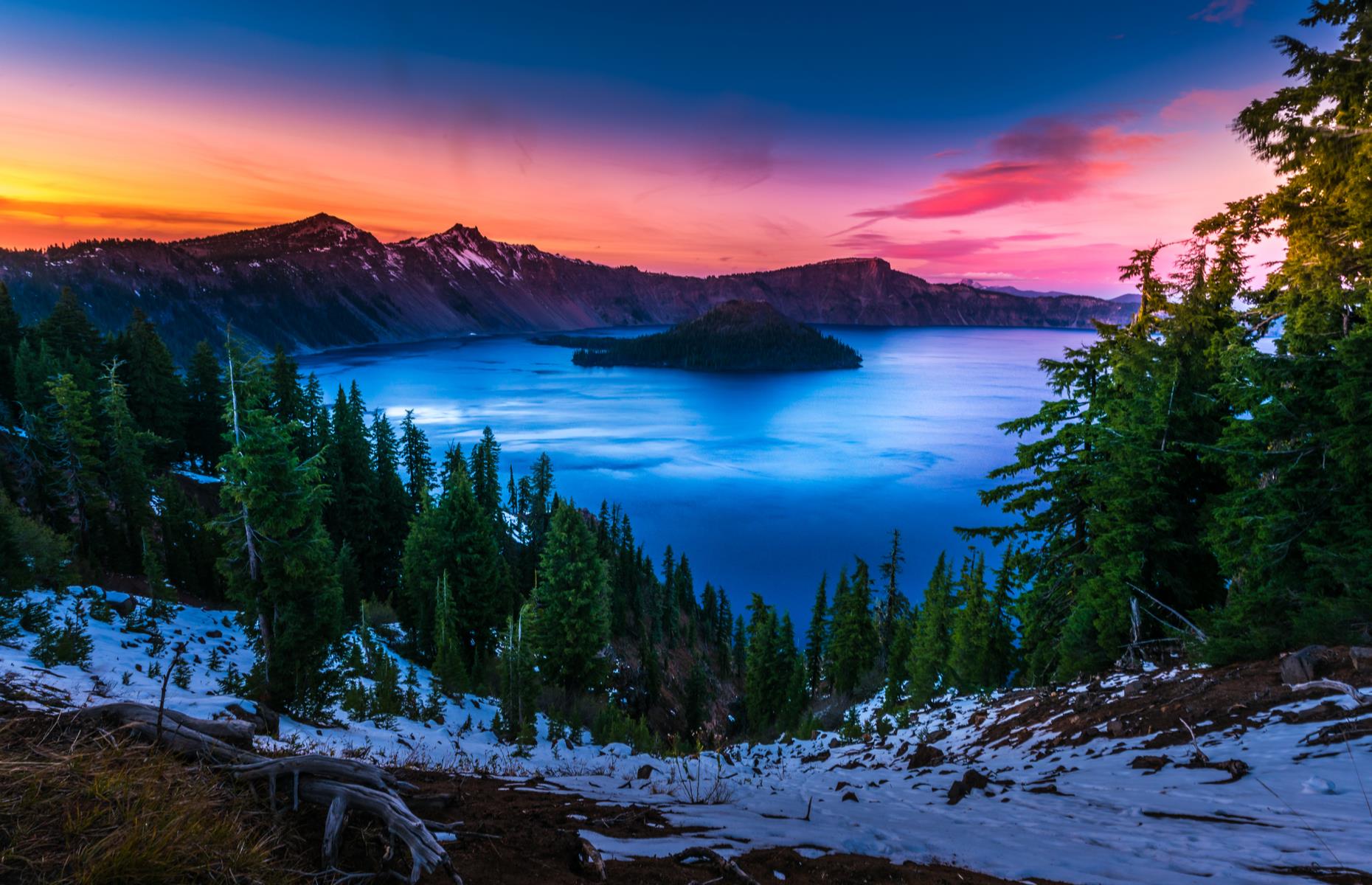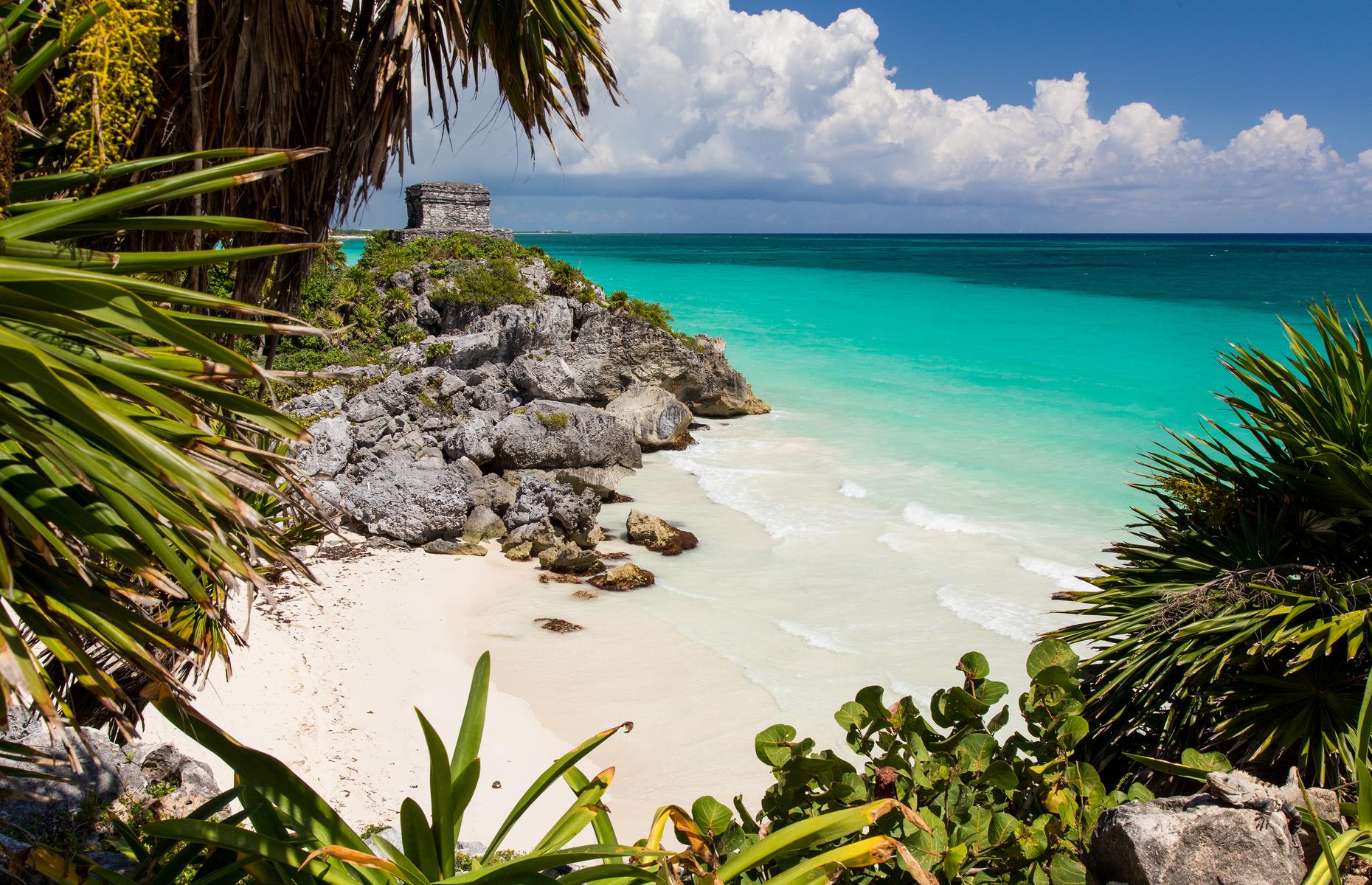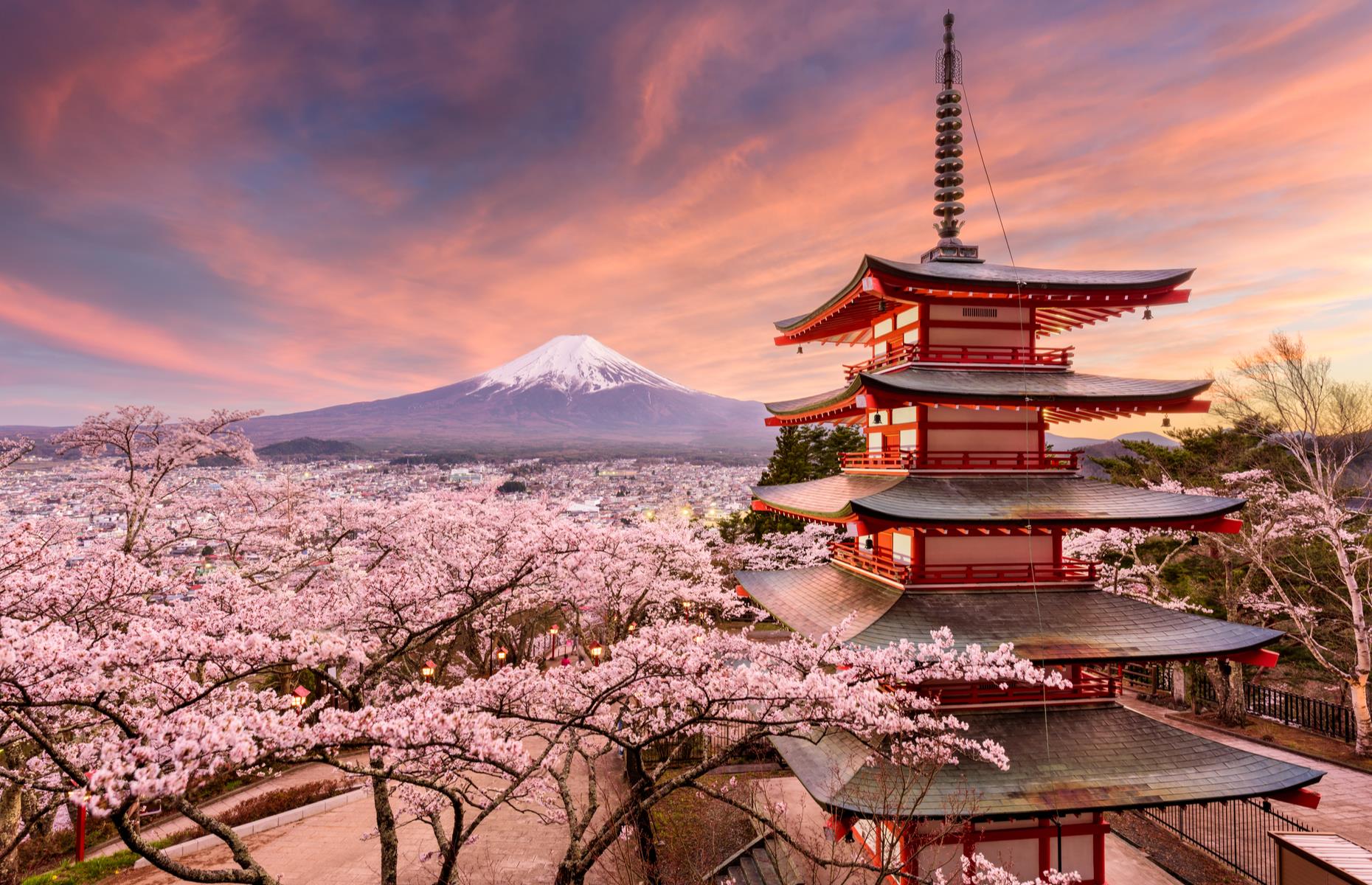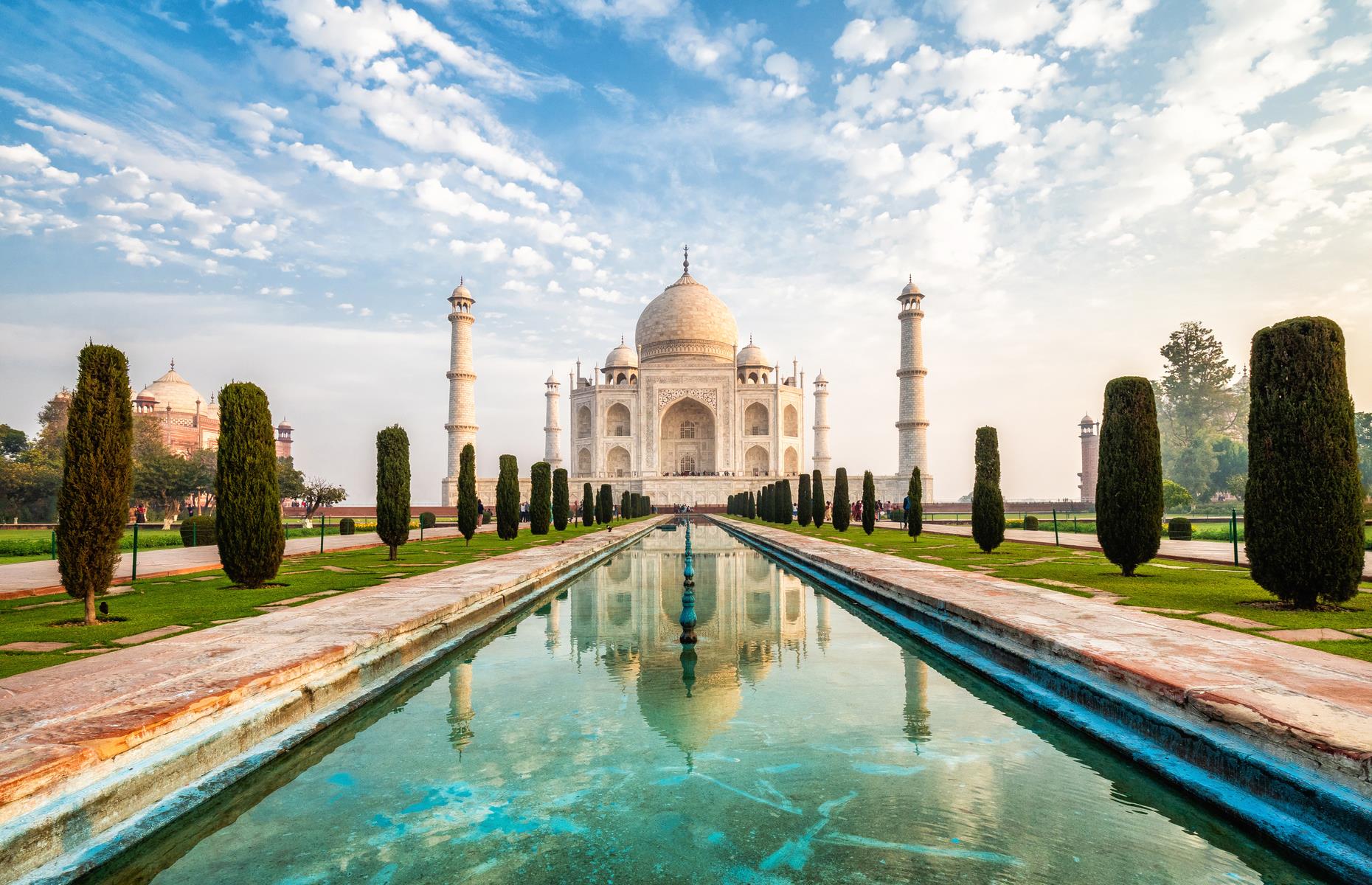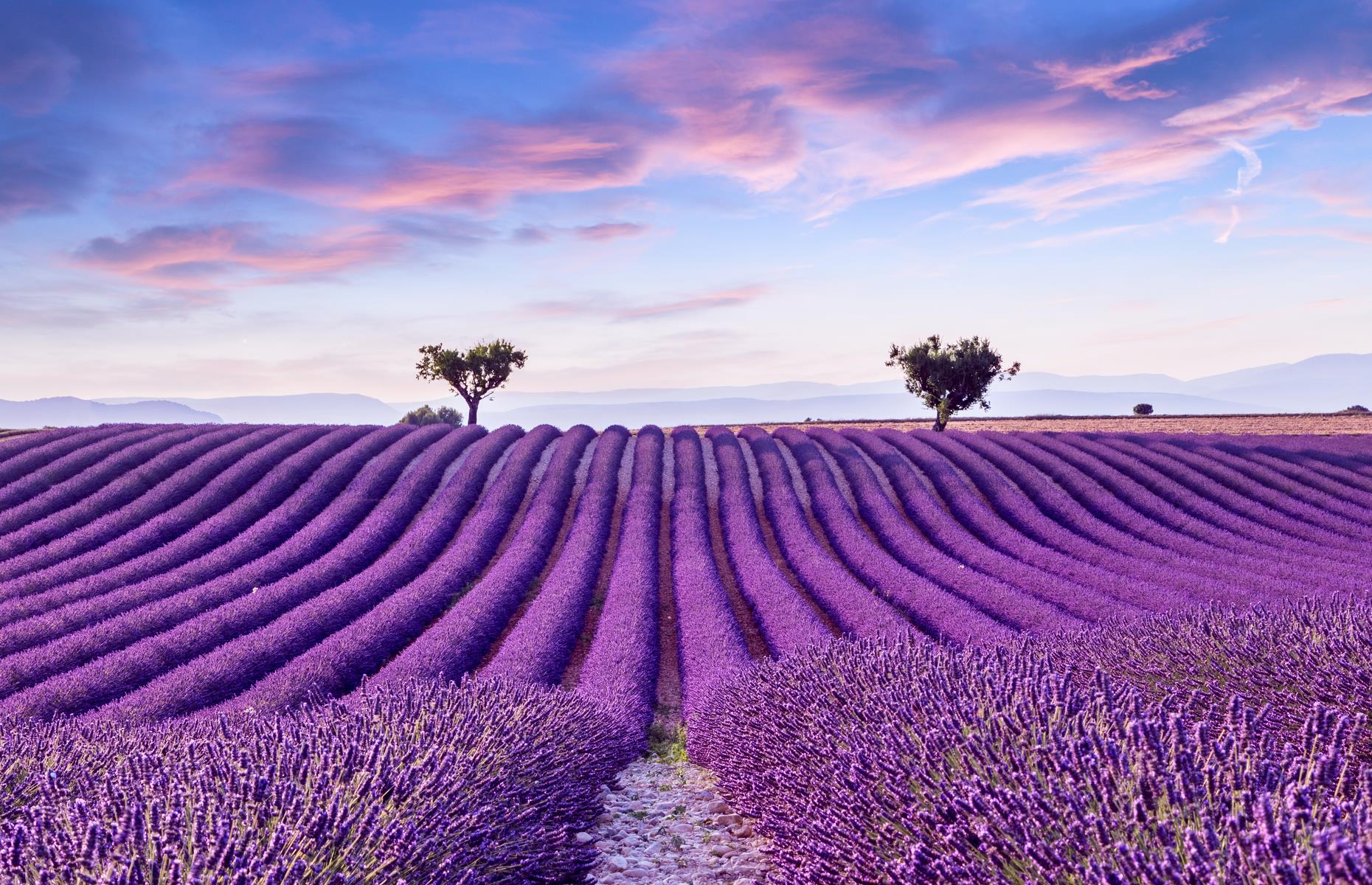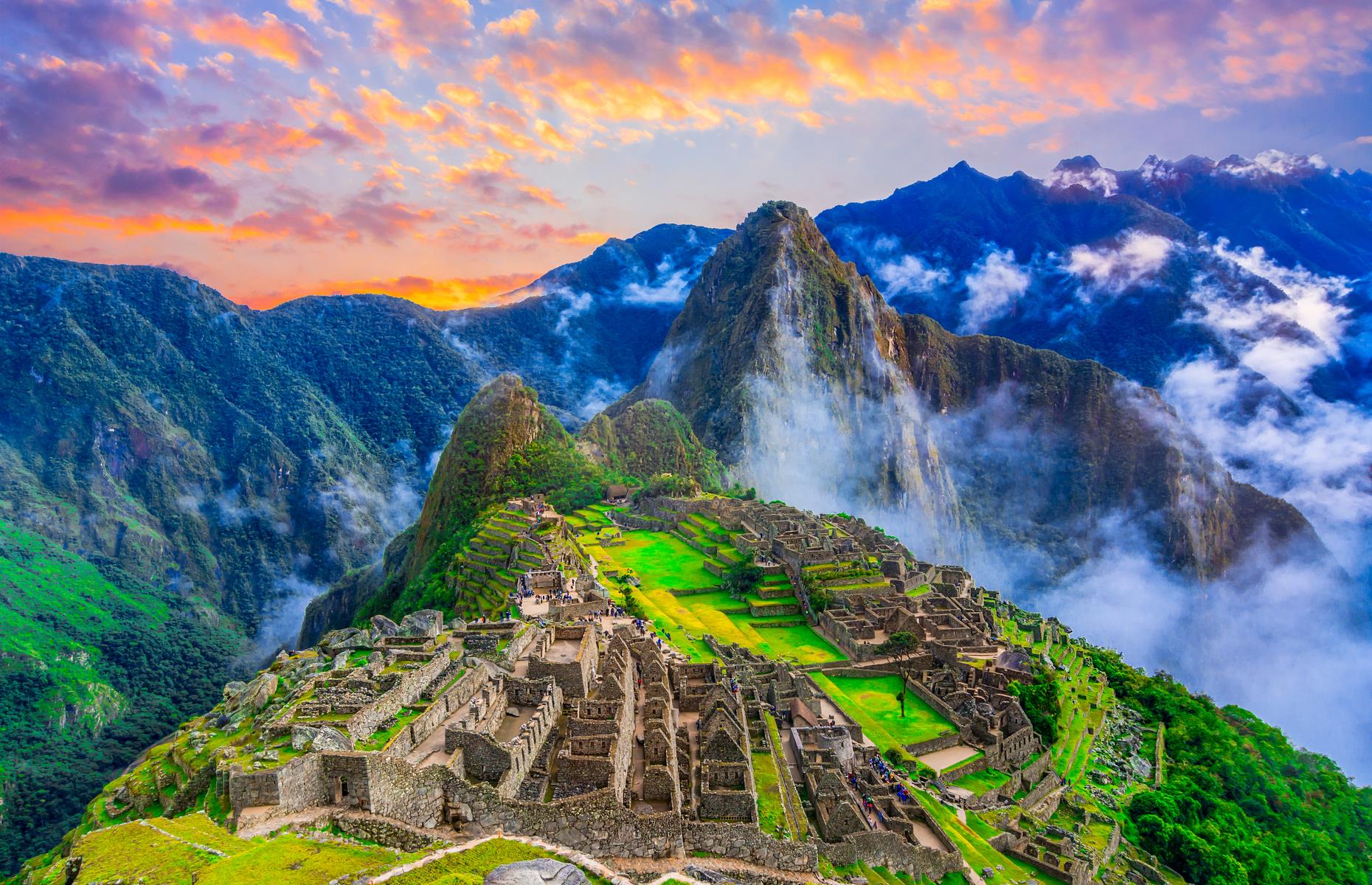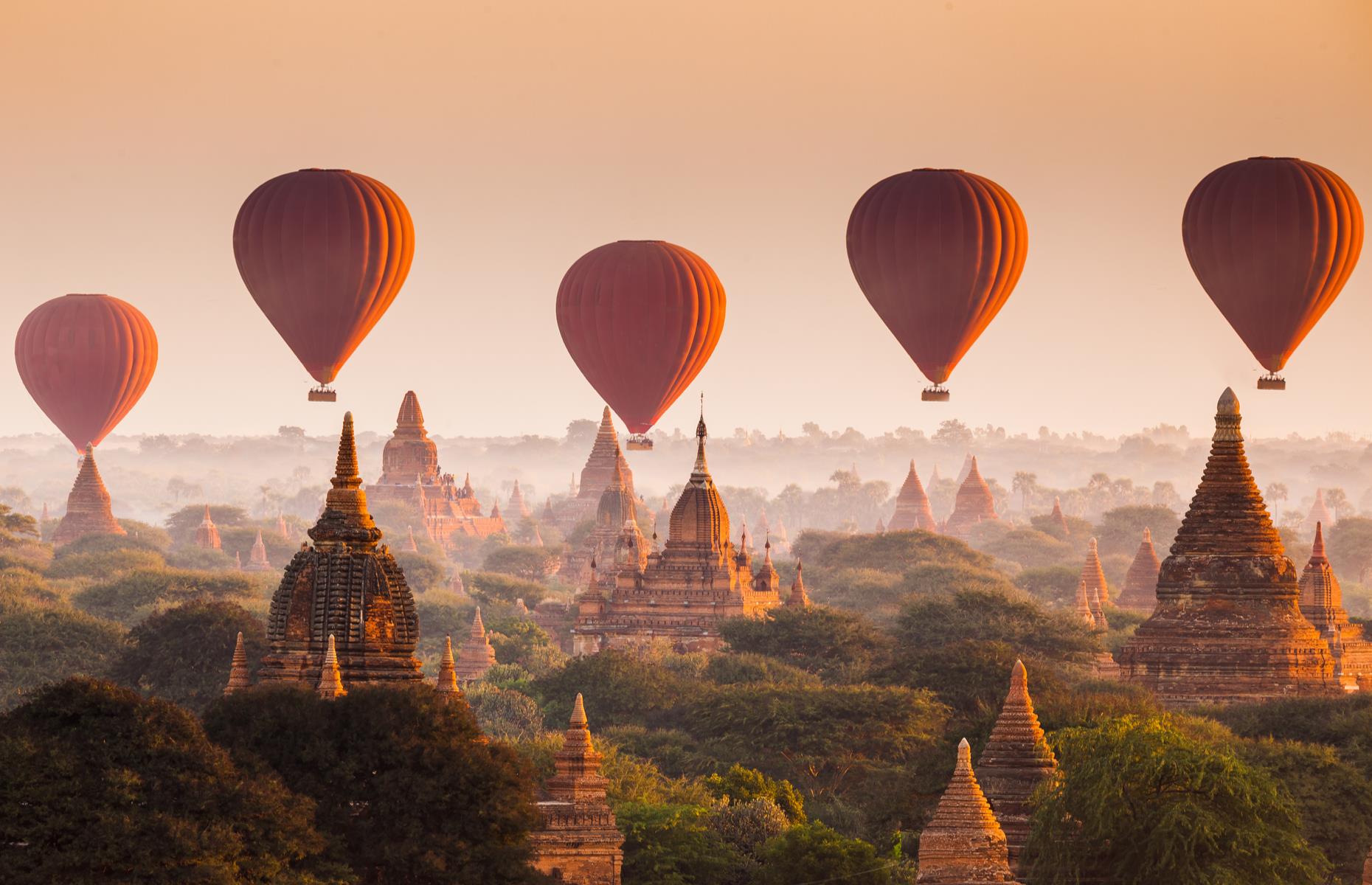 Take a view
Great Barrier Reef, Australia
Santorini's blue rooftops, Greece
Greece, and perhaps particularly its islands, is so blessed with natural and man-made beauty, it's almost embarrassing. But it's hard to think of a view that more succinctly sums up the country's gorgeousness than the blue domes of Santorini island. The most famous whitewashed buildings are in Oia, a clifftop village perched (very) prettily by the Aegean Sea, whose azure hue perfectly matches those rooftops.
Llyn Llydaw, Wales
This classic view opens up from the summit of Mount Snowdon. The peak is worth staring at but it's this lake that was voted the UK's best view. The skinny, squiggly lake lies within Snowdonia National Park, cradled by emerald-green valleys and surrounded by mountains. It's also linked to the legend of King Arthur and the Lady of the Lake.
Golden Gate Bridge, California, USA
Supertree Grove, Singapore
These surreal sculptures are part of the Gardens by the Bay, whose conservatories are filled with lush plants and blooms. The 'trees' tower between 82 and 164 feet (25 and 50m) and are illuminated at night, adding a new dimension – and extra lights – to the already sleek, shiny cityscape of Singapore.
Bryce Canyon, Utah, USA
There's something mystical about the pinnacles and hoodoos that rise jaggedly across the landscape of this beguiling national park. Or perhaps that's just if you stare at them for too long. The cream and apricot rock formations are certainly fascinating, especially the amphitheater seen from Inspiration Point (pictured). Now take a look at more of America's natural wonders.
Avenue of the Baobabs, Madagascar
This row of fat-bottomed baobab trees is as bizarre and beguiling as the island's tangerine-eyed lemurs, and probably just as frequently photographed. The Avenue of the Baobabs, on a dirt road between Morondava and Belon'i Tsiribihina in western Madagascar, is made up of majestic centuries-old trees, reaching up to 100-feet (30m) tall. Now discover more of the world's beautiful trees.
Moraine Lake, Canada
Victoria Falls, Zimbabwe and Zambia
Milford Sound, New Zealand
This fjord on the country's South Island is surrounded in lush rainforest and waterfalls, and home to seals, penguins and dolphins. What more could you want in a view? Mountains, perhaps, like the much-photographed Mitre Peak, which dominates the shores. Even rain is a joy here, setting in motion a series of temporary waterfalls that cascade down the mountain slopes. Here are 50 more reasons to love New Zealand.
White Sands National Monument, New Mexico, USA
Tower Bridge, England
London has a lion's share when it comes to iconic landmarks and a generous scattering of recognizable bridges spanning the River Thames too. But this Gothic Revival–style suspension bridge, built between 1886 and 1894, is one of the most famous – and most photographed – of them all. Tower Bridge's namesake two towers and pastel blue cables add a fairy-tale quality to the landscape.
Cloud Gate, Illinois, USA
Salar de Uyuni, Bolivia
Simien Mountains, Ethiopia
In the north of this vast, fascinating country, Simien Mountains National Park has gaspingly gorgeous vistas at every turn. The green, undulating mountains are roamed by curved-horned wail ibex, Ethiopian wolves and – easiest to spot – endemic gelada monkeys, who gather in groups to preen and play in the meadows. Take a look at more of the world's best wildlife experiences here.
Grand Canyon South Rim, Arizona, USA
Ancient city of Petra, Jordan
Petra is so spellbinding it's been given several nicknames, each of them delightful: Pink City, Rose City, Lost City… The first two are due to the blushing hue of its sandstone, while the latter refers to the fact it was unknown to the Western world until 1812. Arguably the best view is of intricately-carved Al Khazneh (the treasury), reached through a curving slot canyon, the Siq. Discover new secrets of the world's ancient wonders here.
Douro Valley, Portugal
Dubrovnik Old Town, Croatia
From its apricot and honey-hued rooftops to its wide, marble roads, Dubrovnik's 13th-century Old Town is almost too pretty to be true. It's encased by thick stone walls that give clear views in every direction. If that wasn't enough, it looms over the Adriatic Sea, with views of the sapphire water dotted with verdant islands.
Pamukkale's thermal pools, Turkey
Lake Bled, Slovenia
Great Wall of China, China
Crater Lake, Oregon, USA
Tulum's Mayan ruins, Mexico
Mount Fuji, Japan
Japan blooms and blossoms with so much beauty, it's tough to narrow down the best views. But we reckon the most classic vista is the perfect peak of Mount Fuji, whose snow-capped dome appears almost symmetrical. It's surrounded by stunners too, from Lake Ashi in Hakone to the city of Fujiyoshida, where the peak can be viewed from Chureito Pagoda. Take a look at the world's most incredible waterfalls.
Taj Mahal, India
Provence lavender fields, France
Japan has cherry blossom, the US states of New England have fall colors and Provence, in southern France, has endless swathes of lavender. Each summer, farms and fields bloom into a bright sea of lilac, violet and magenta, and infuse the air with delicate, floral perfume. Just gorgeous. Now take a look at the world's most stunning natural wonders.
Machu Picchu, Peru
Bagan, Myanmar
Source: Read Full Article