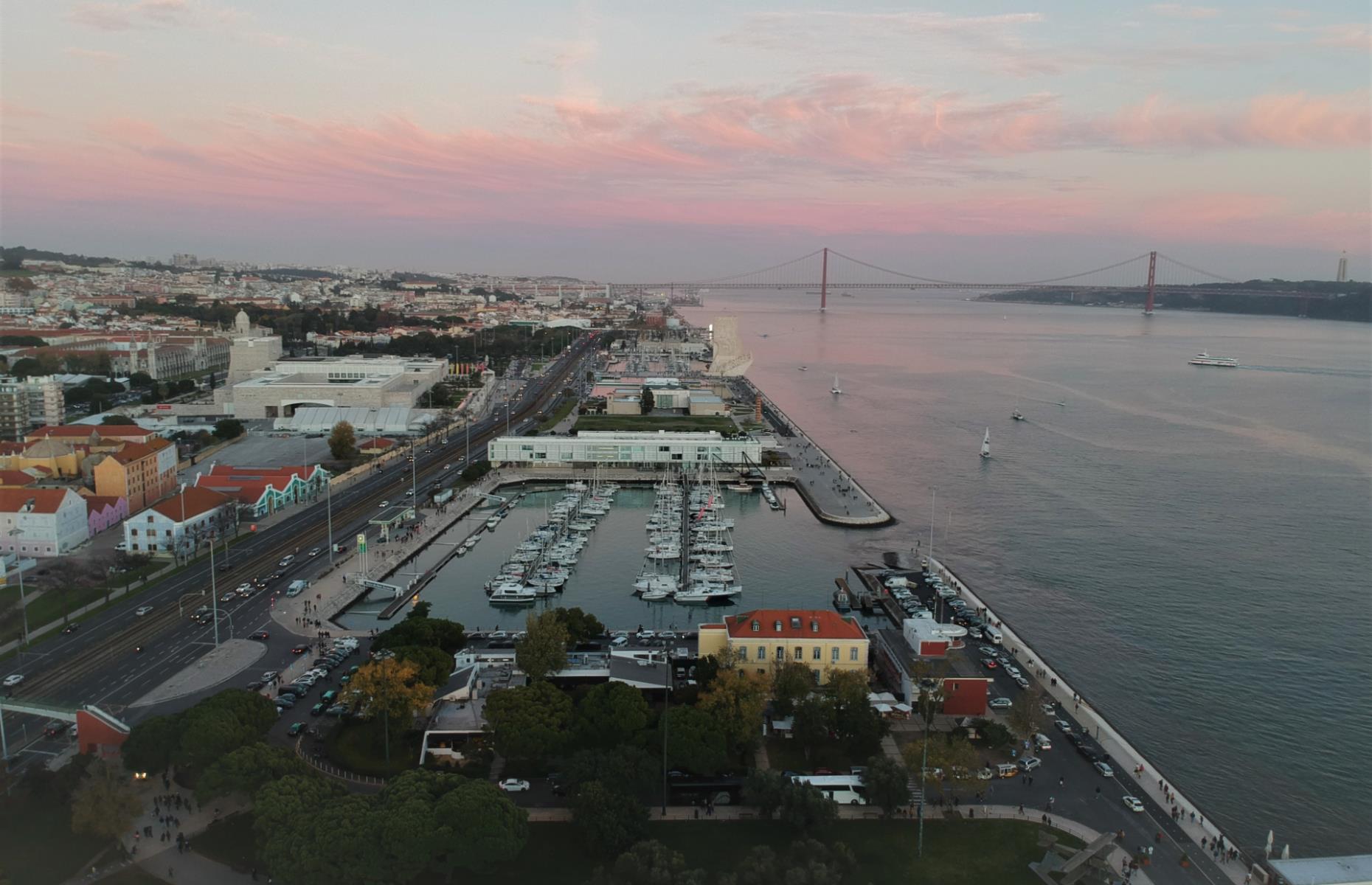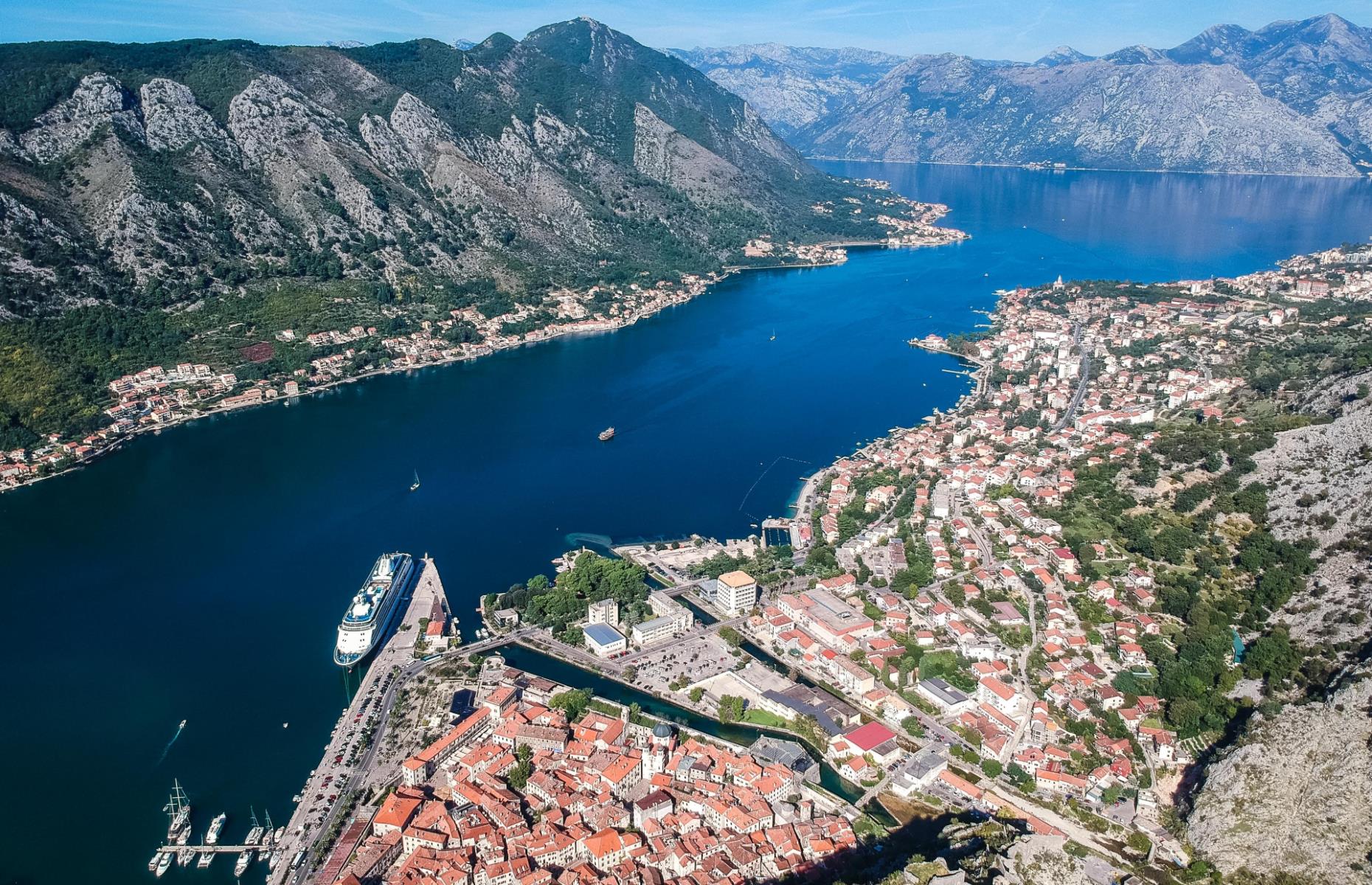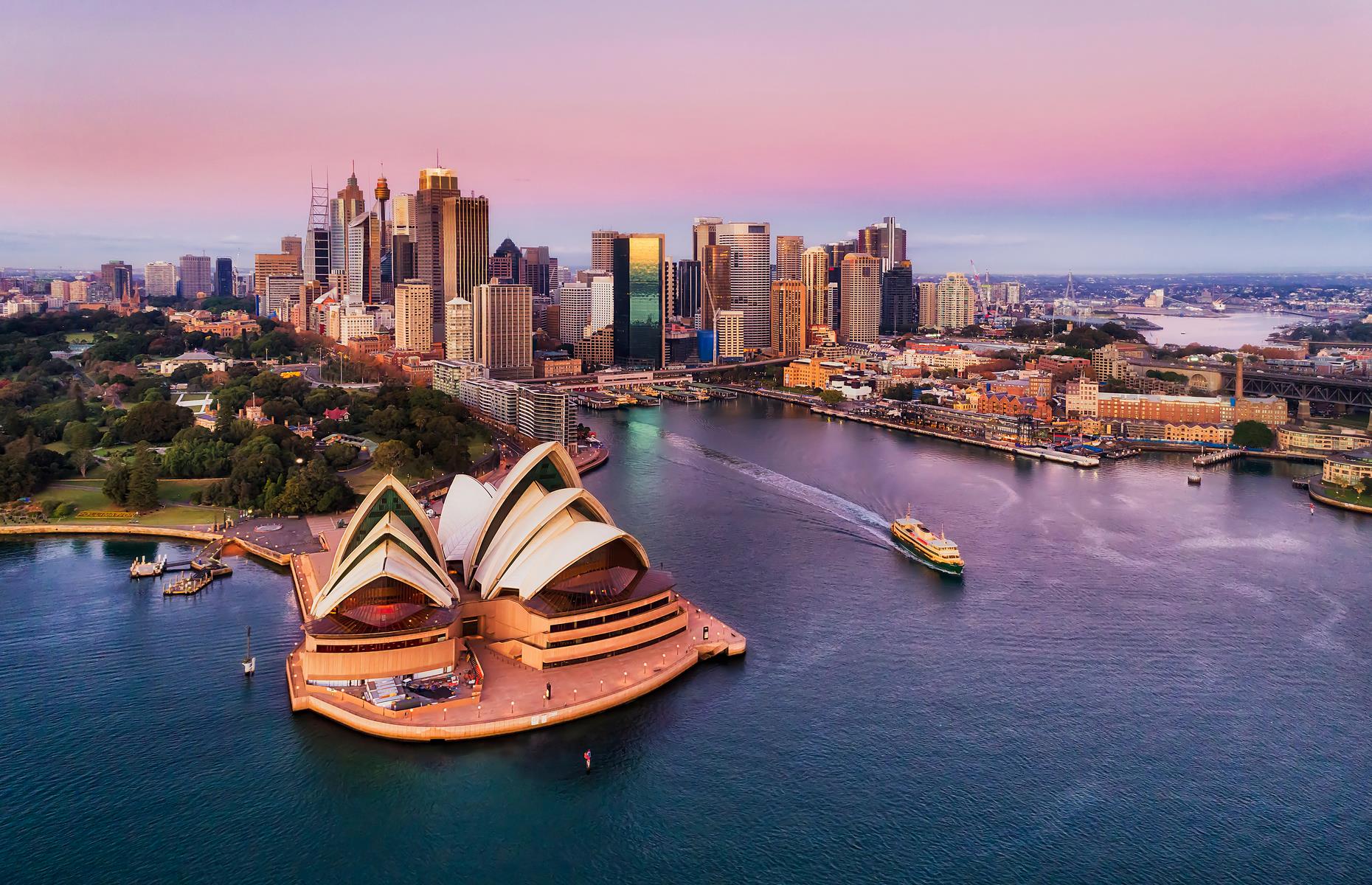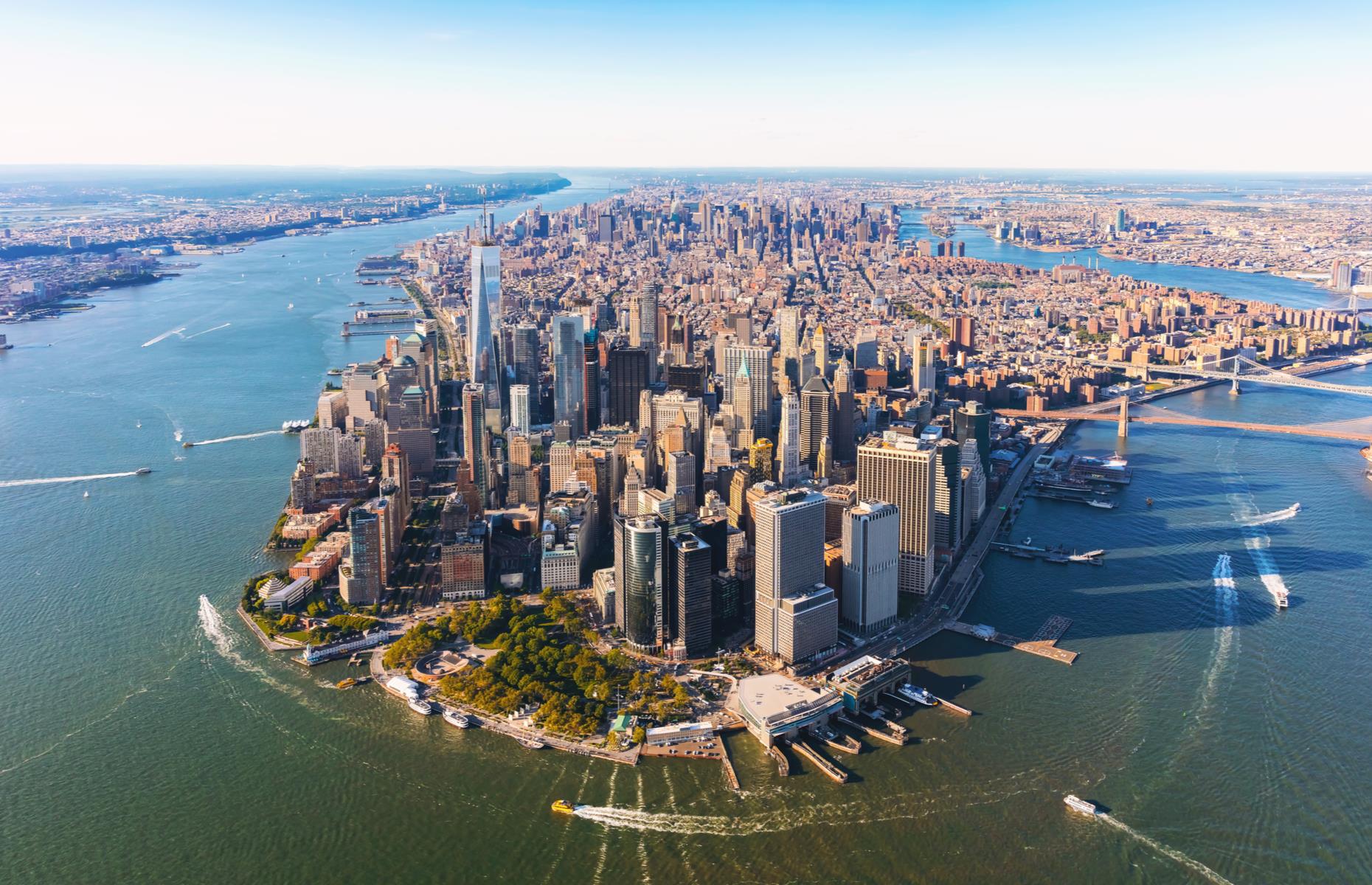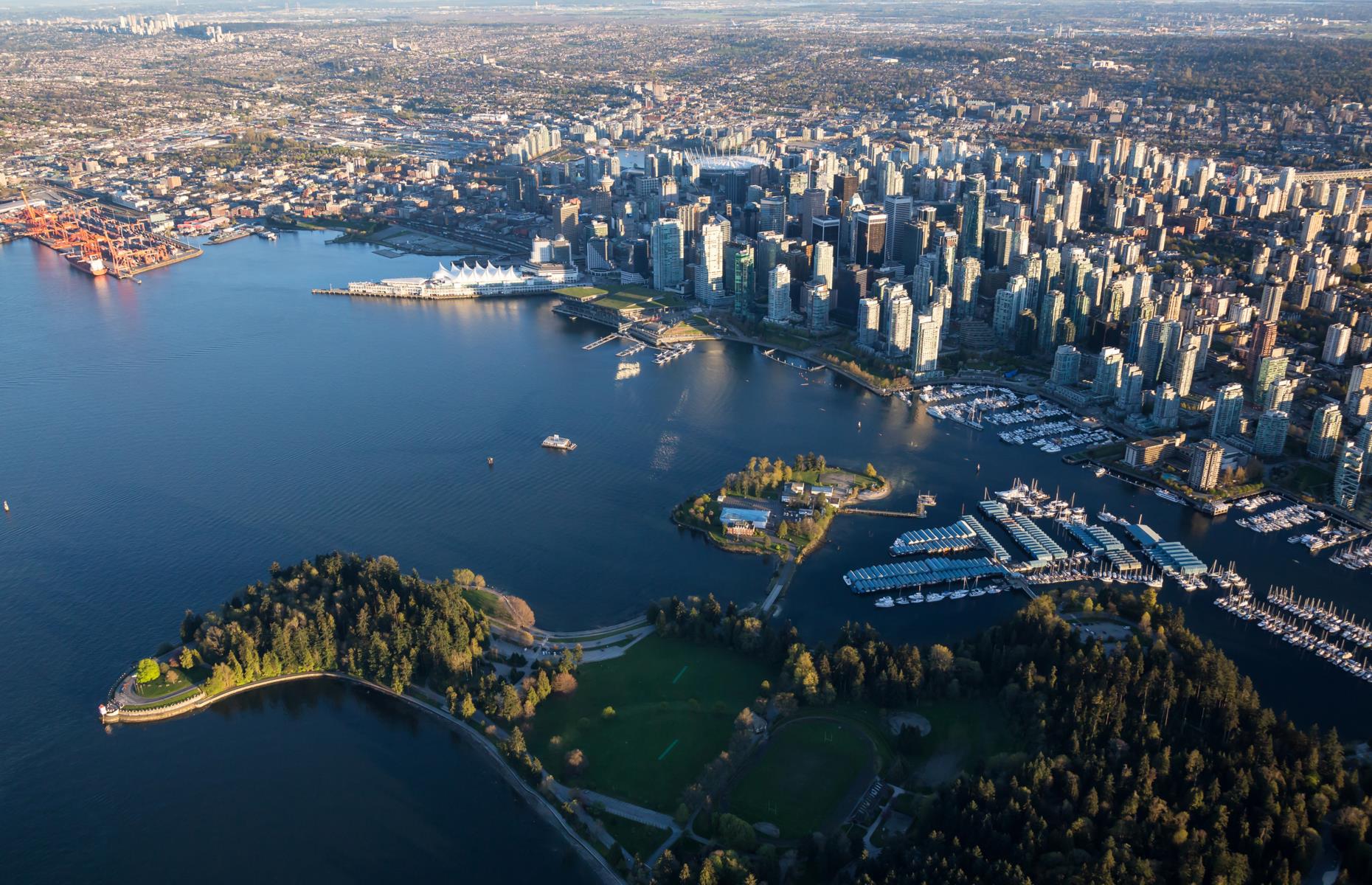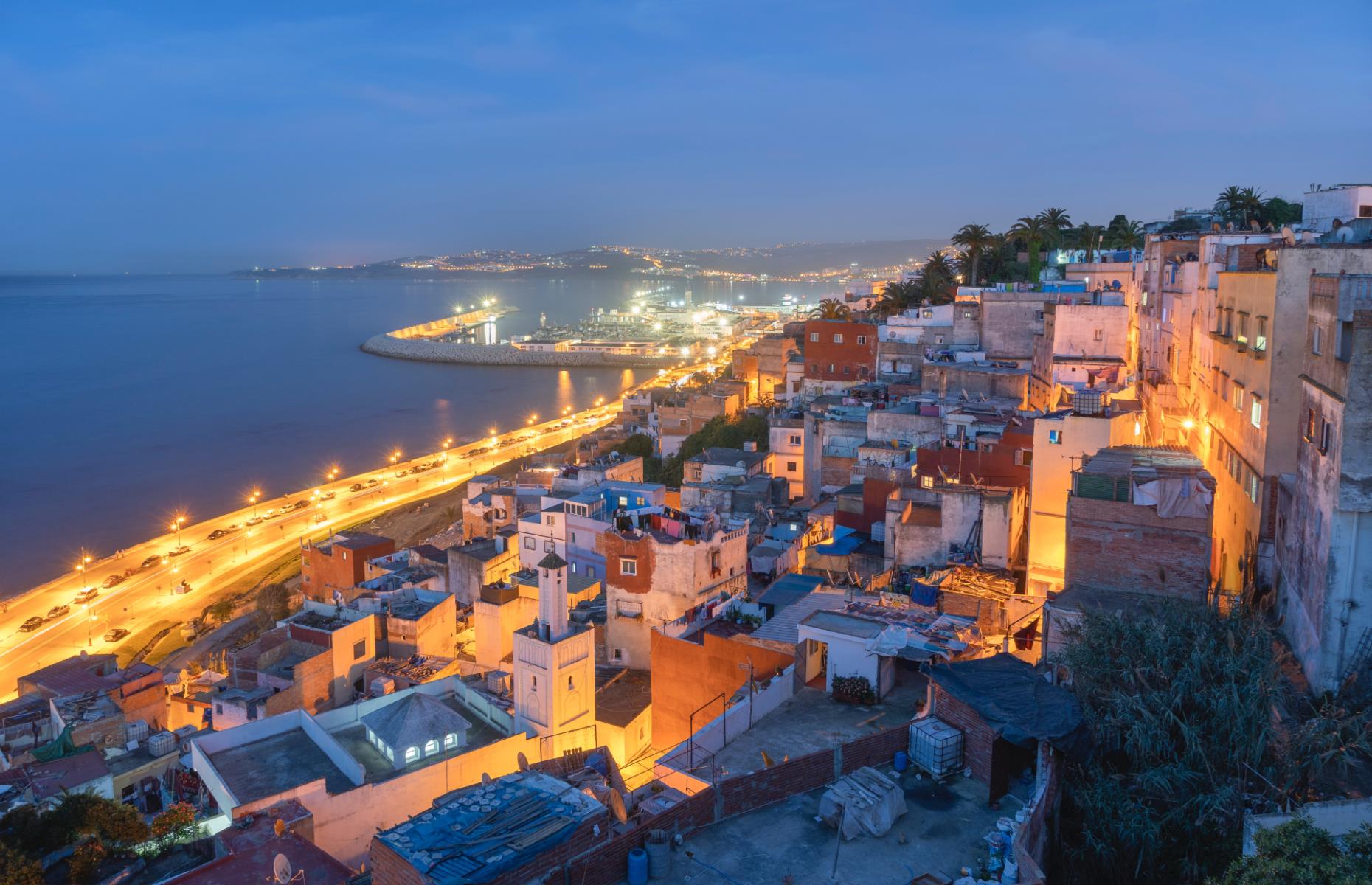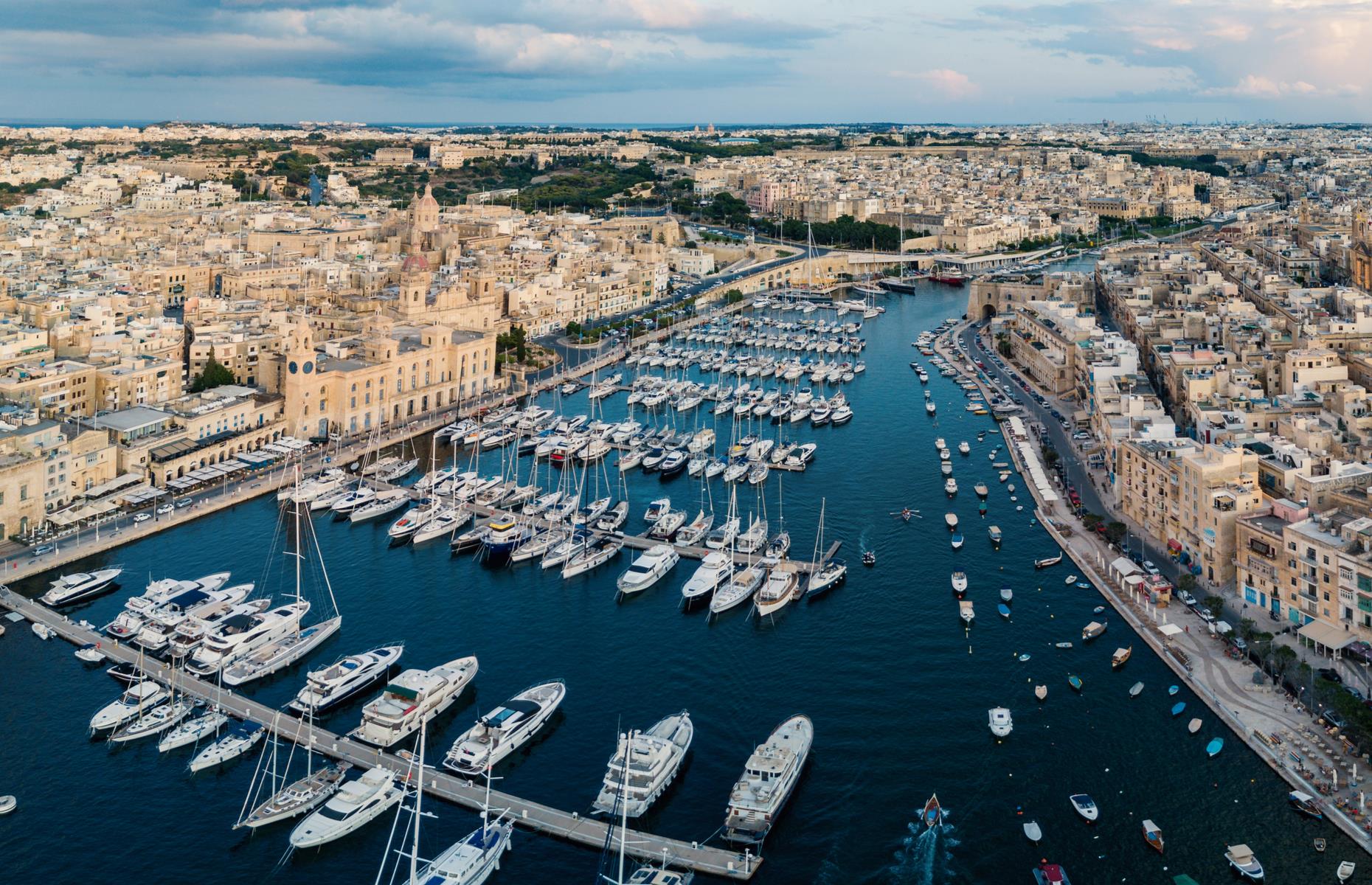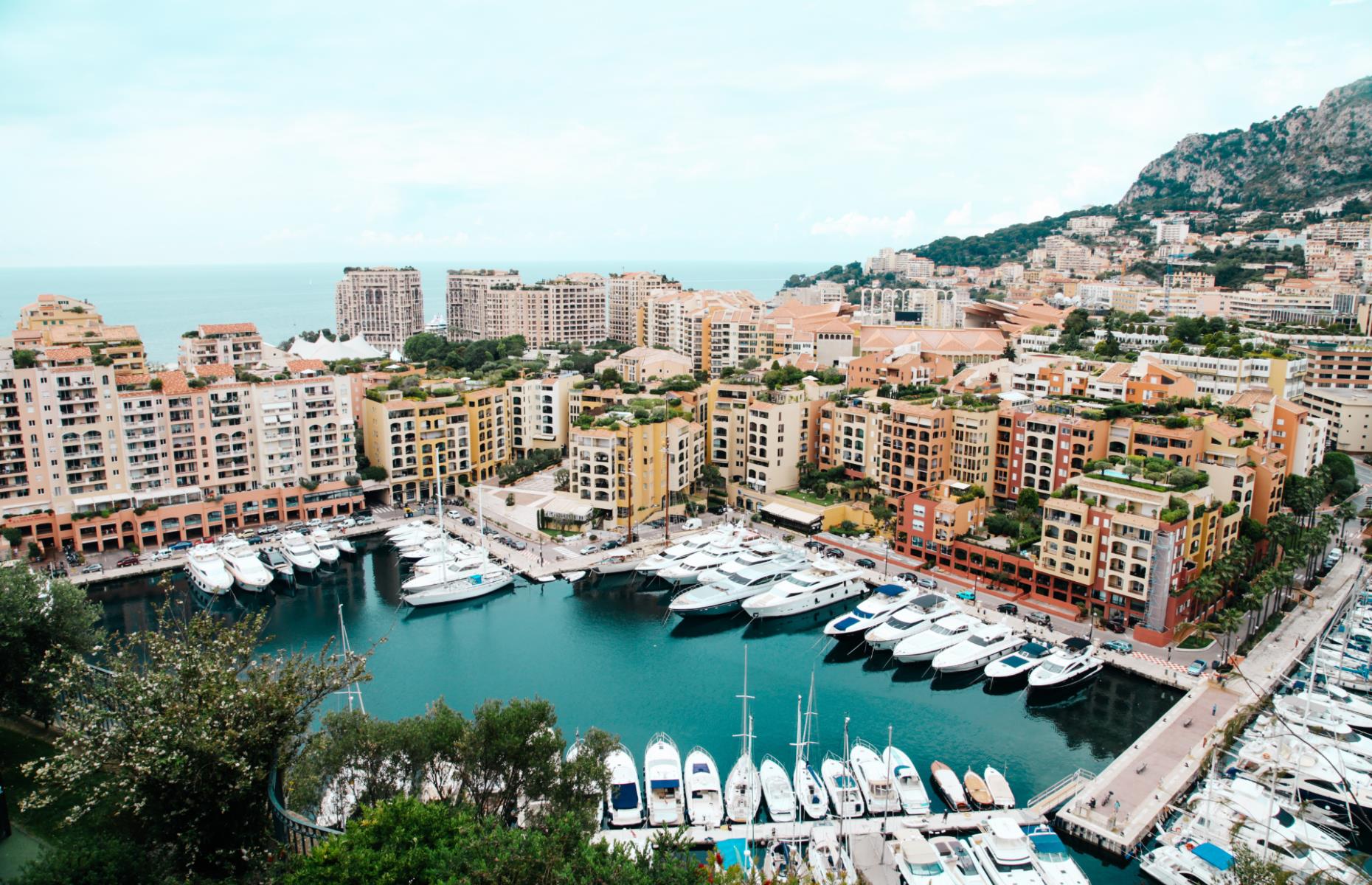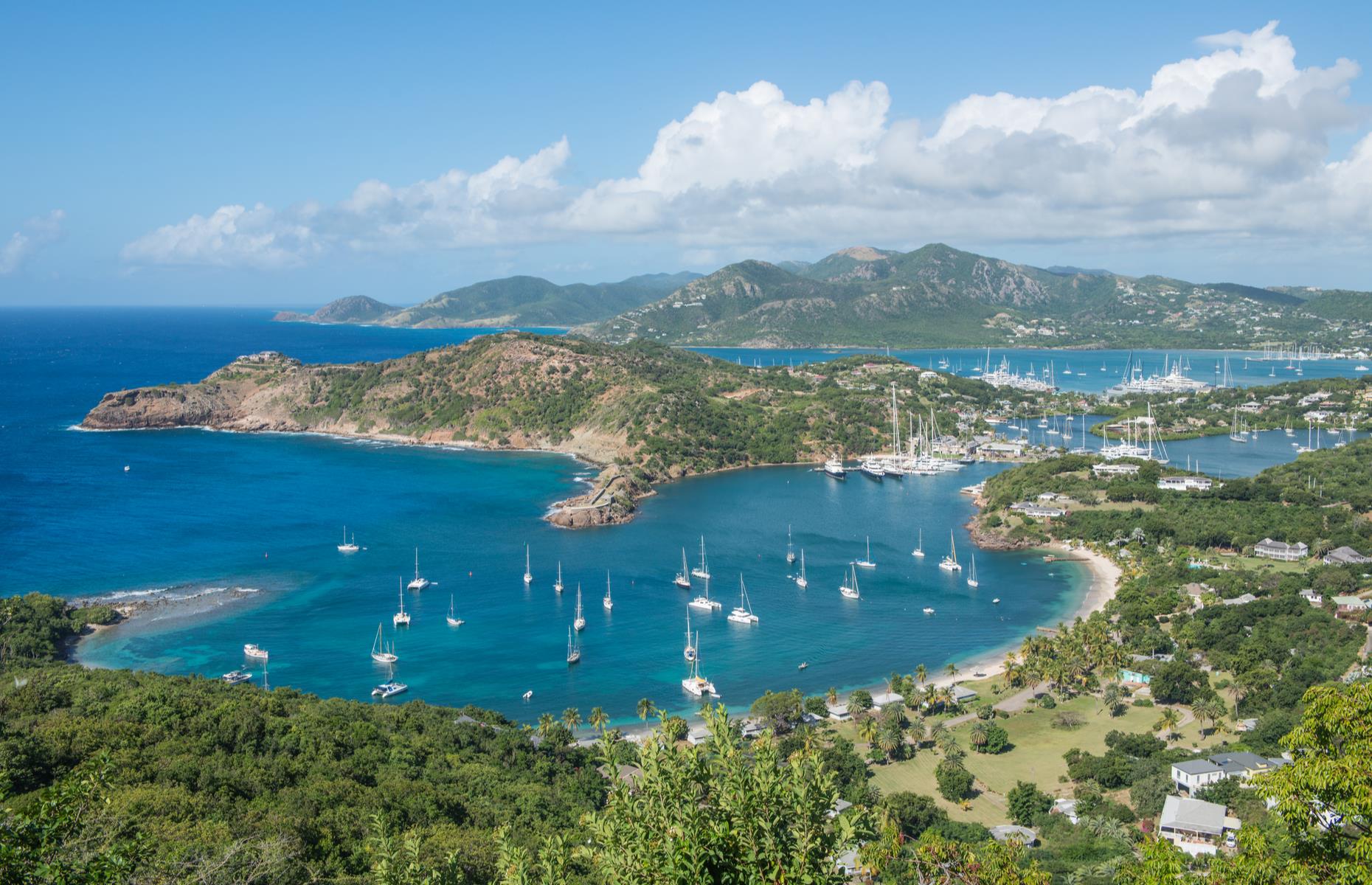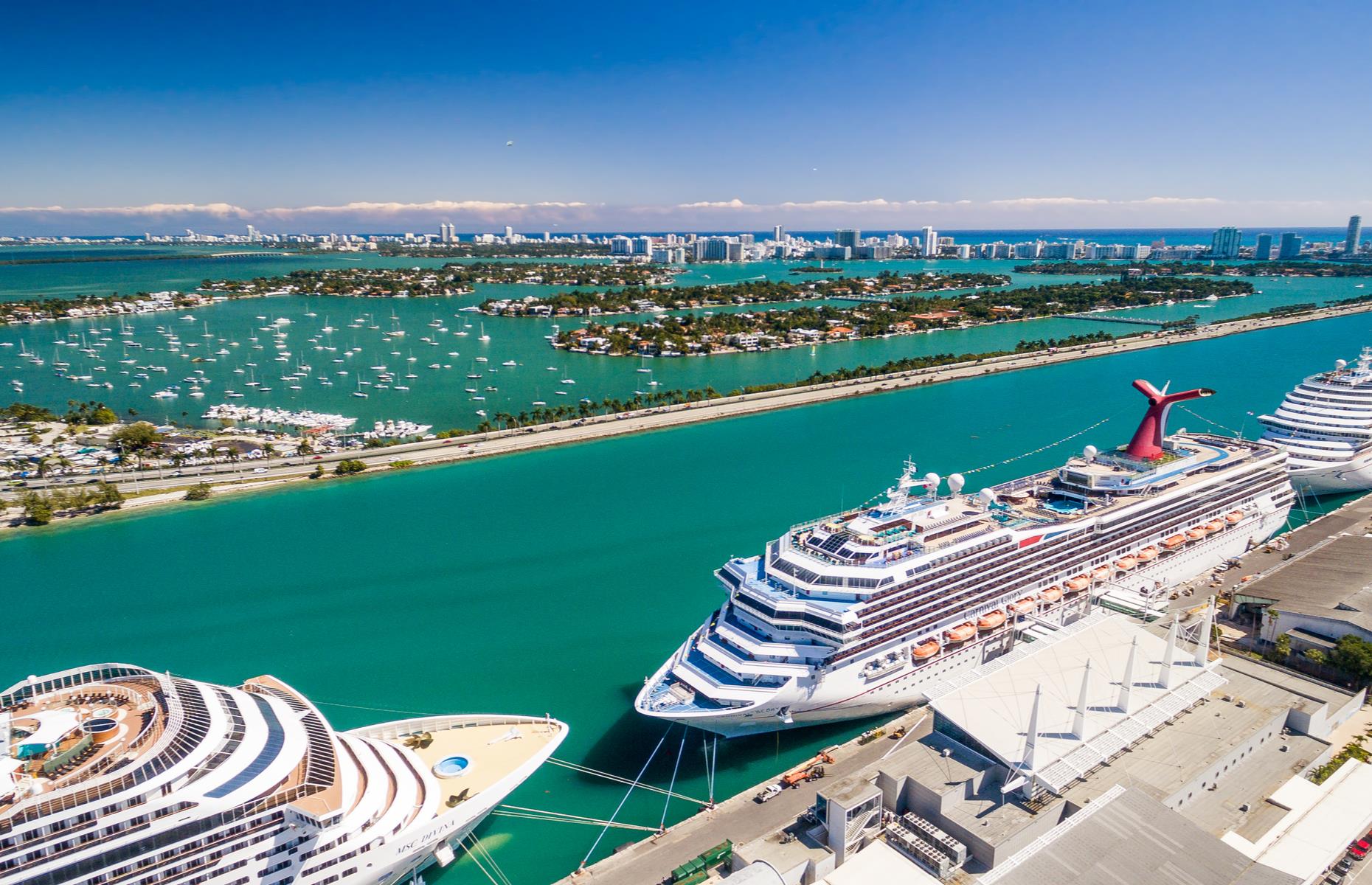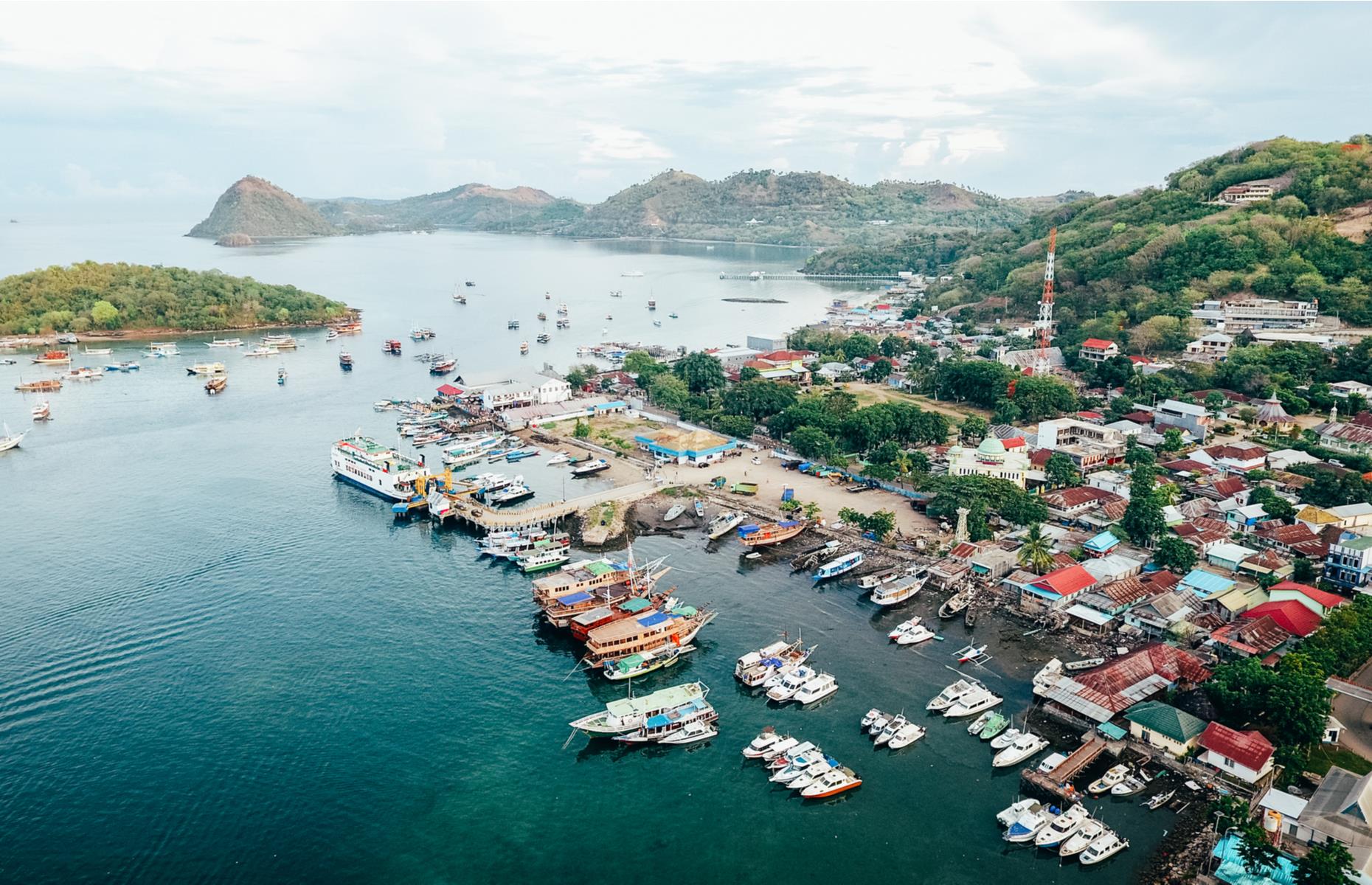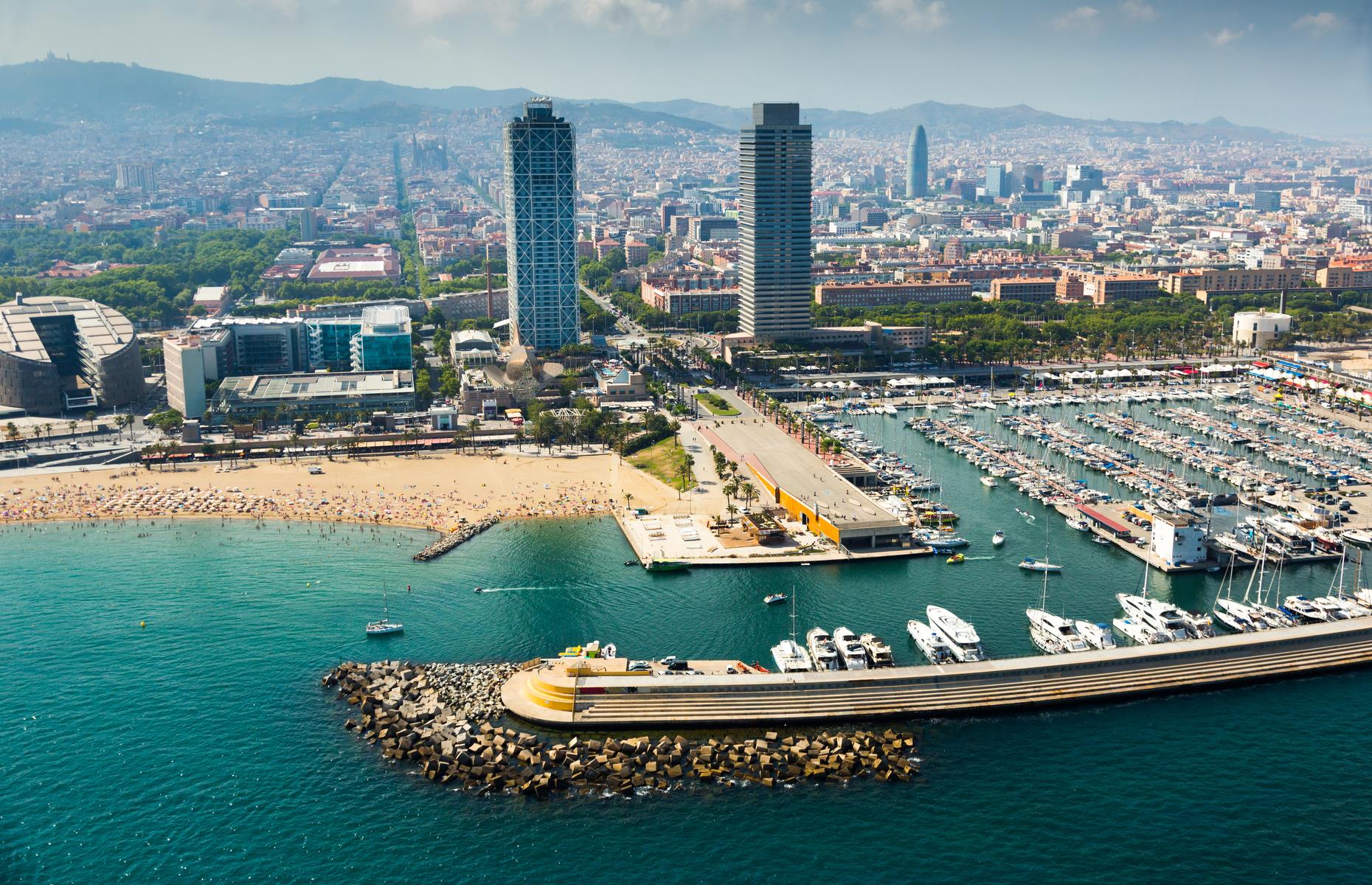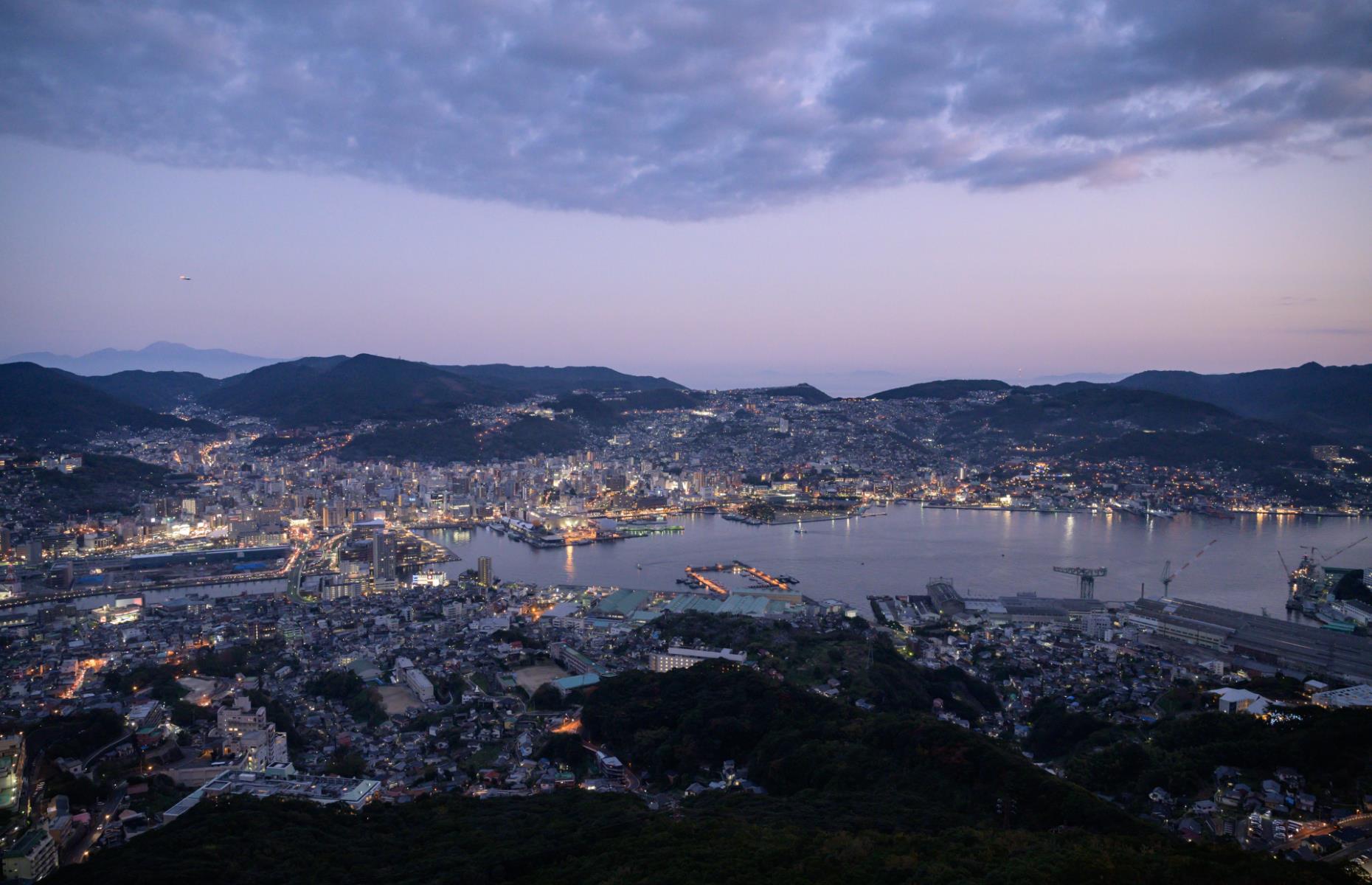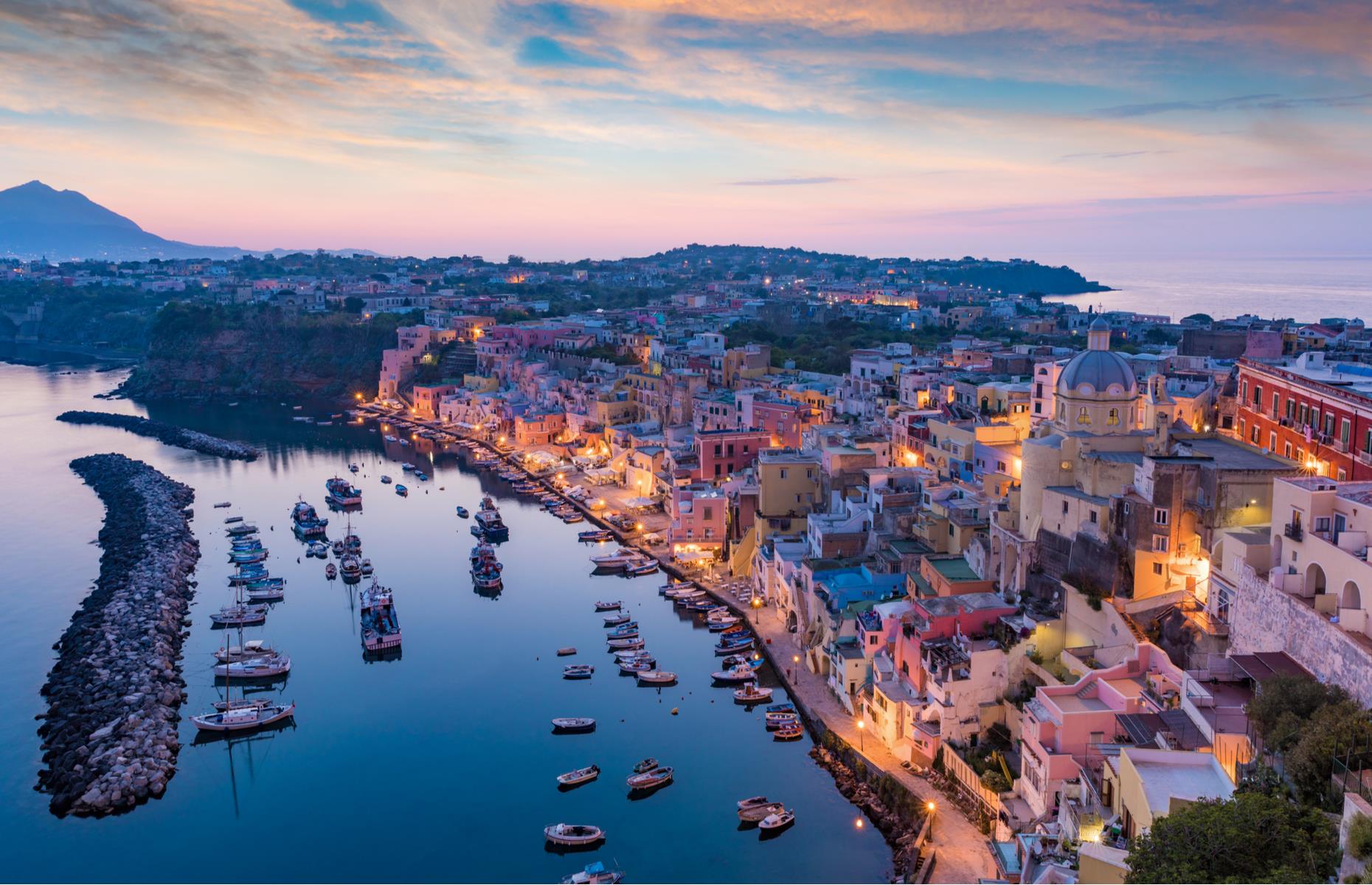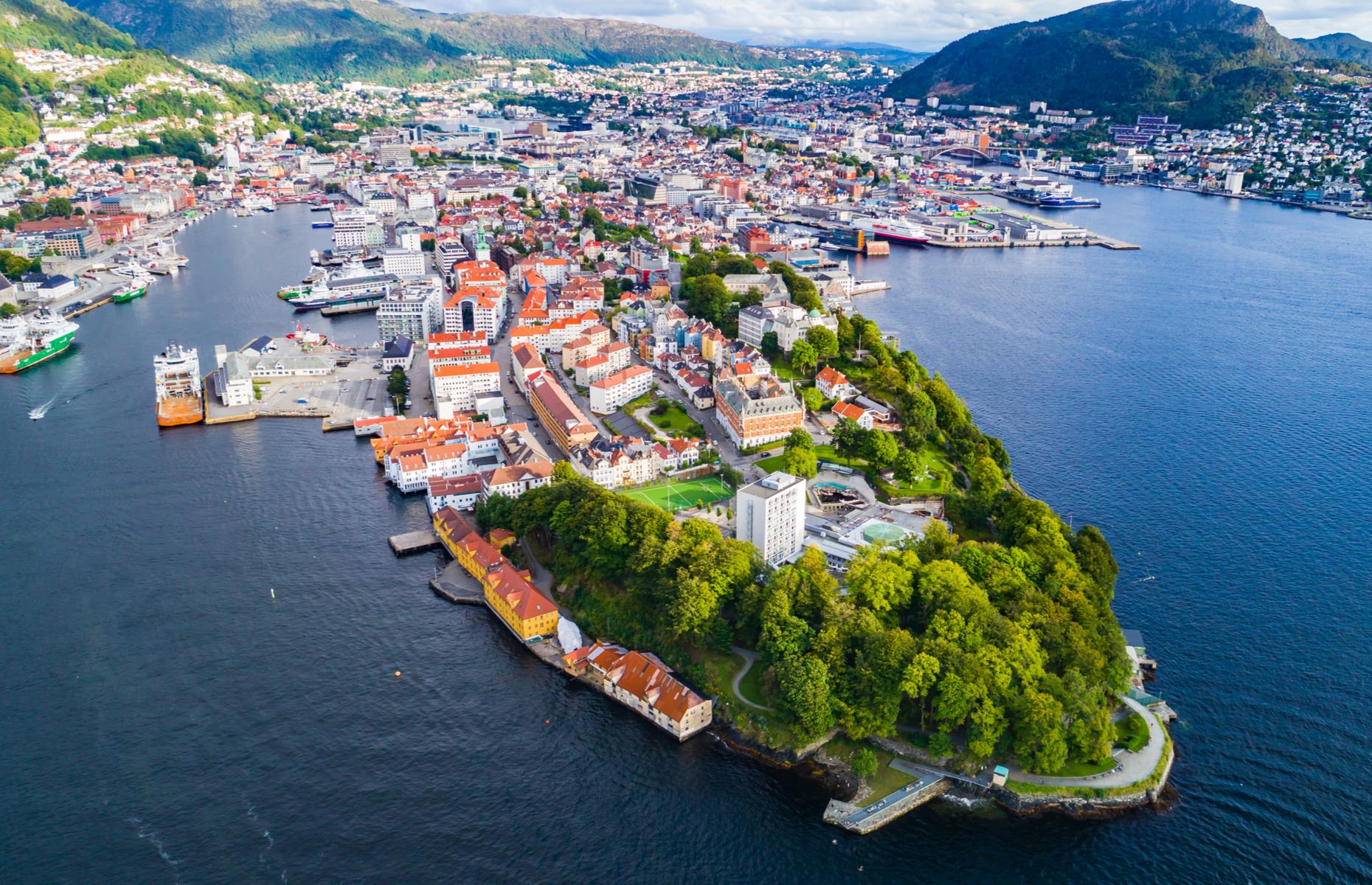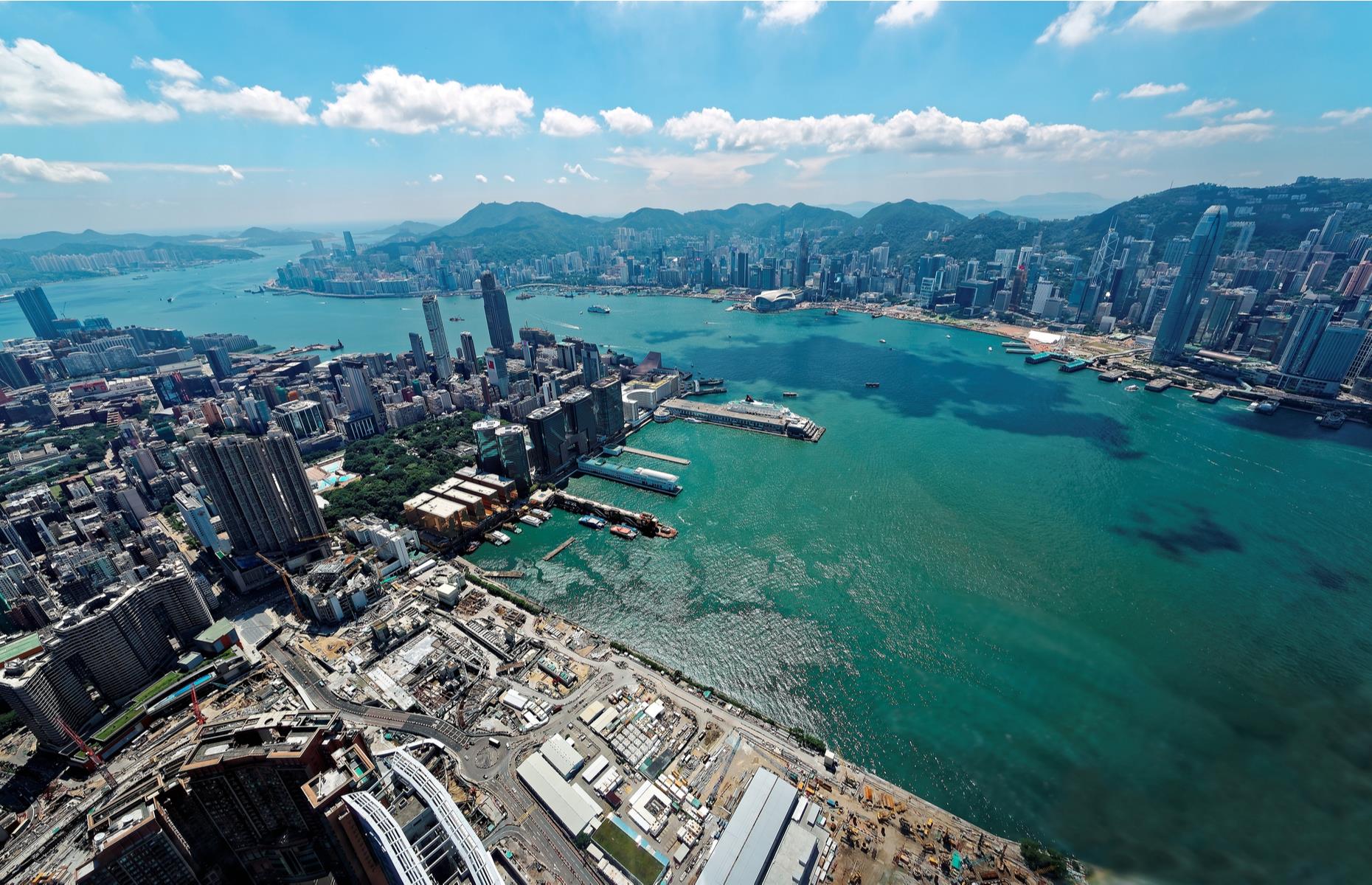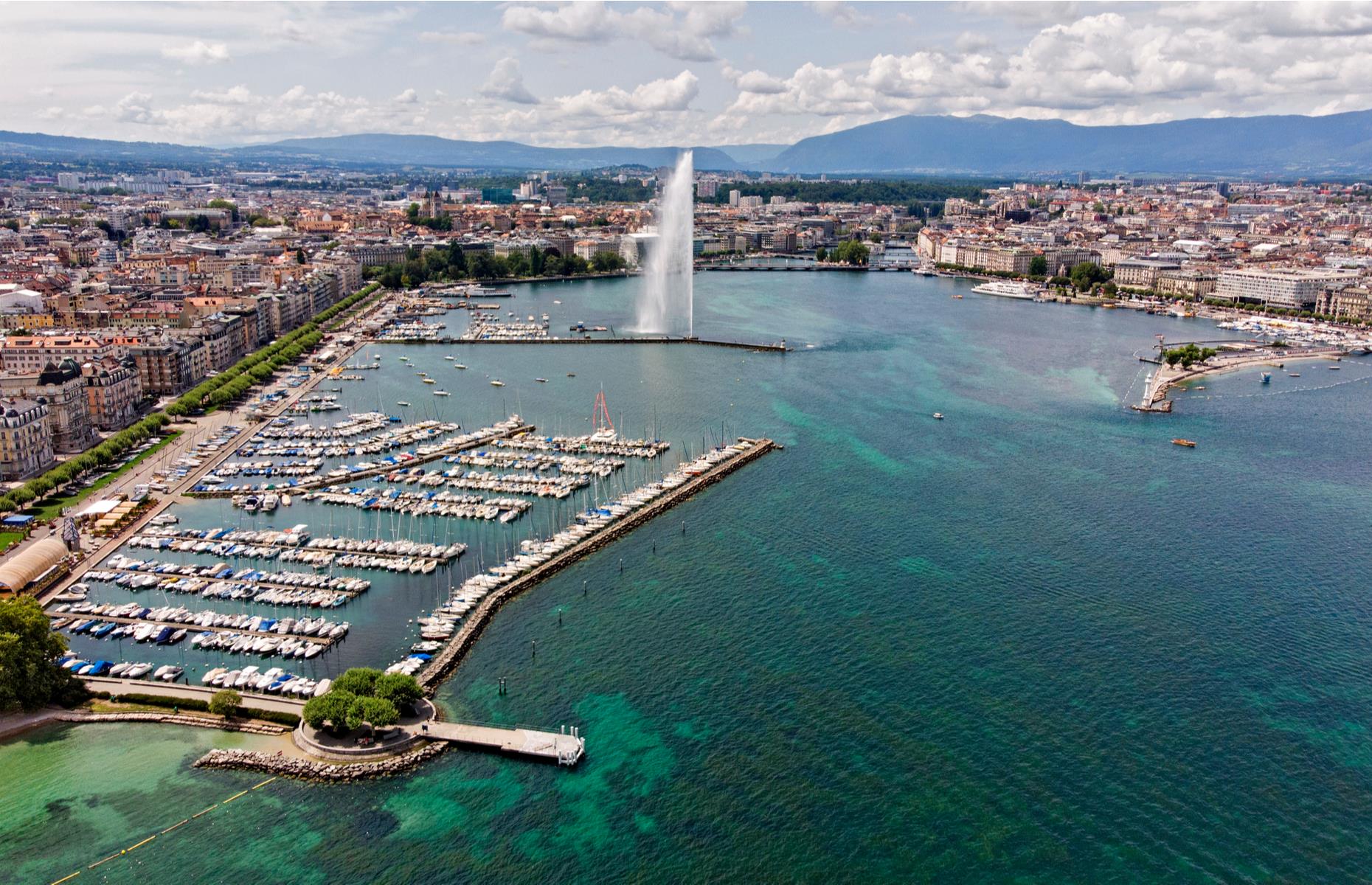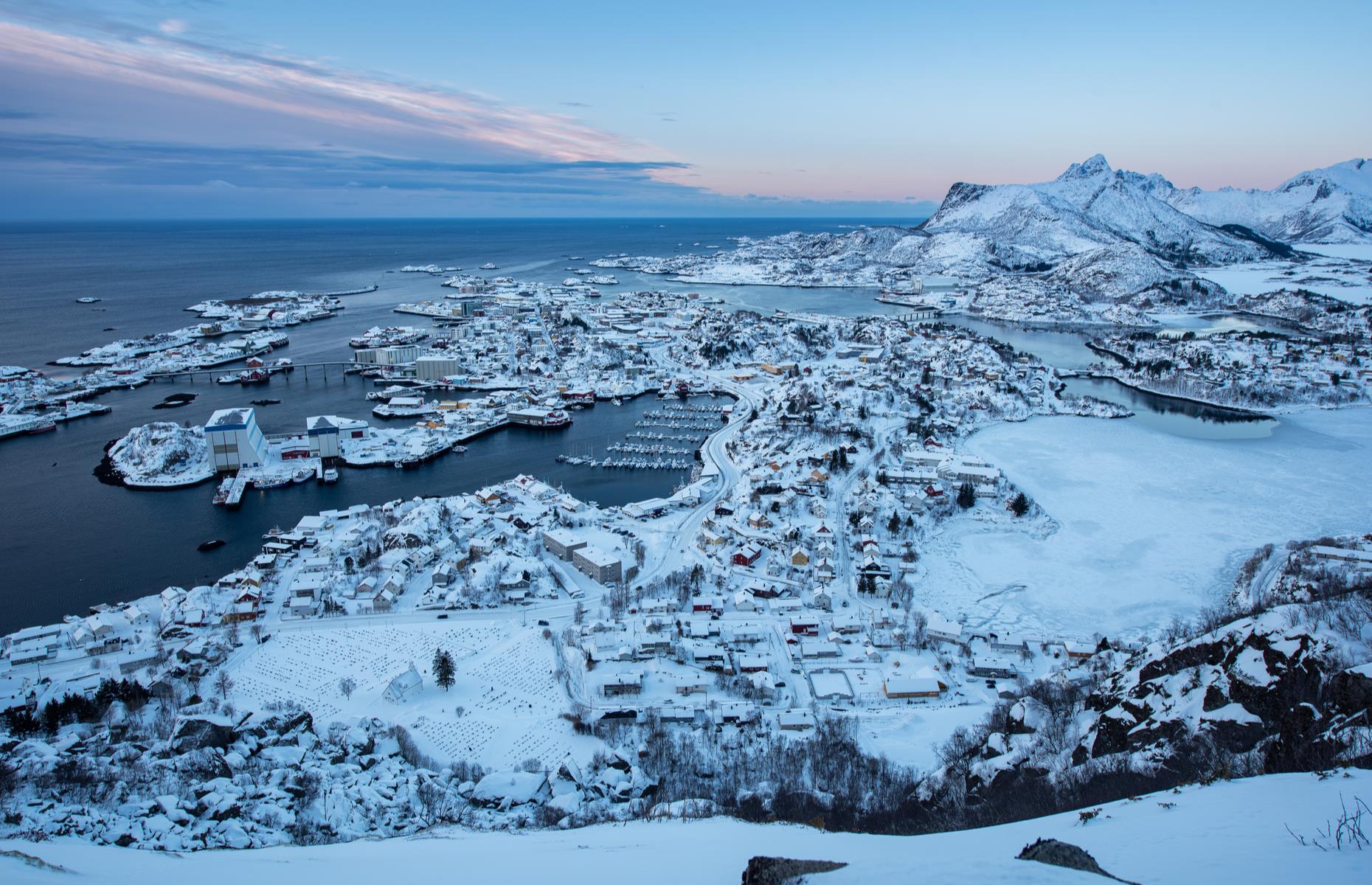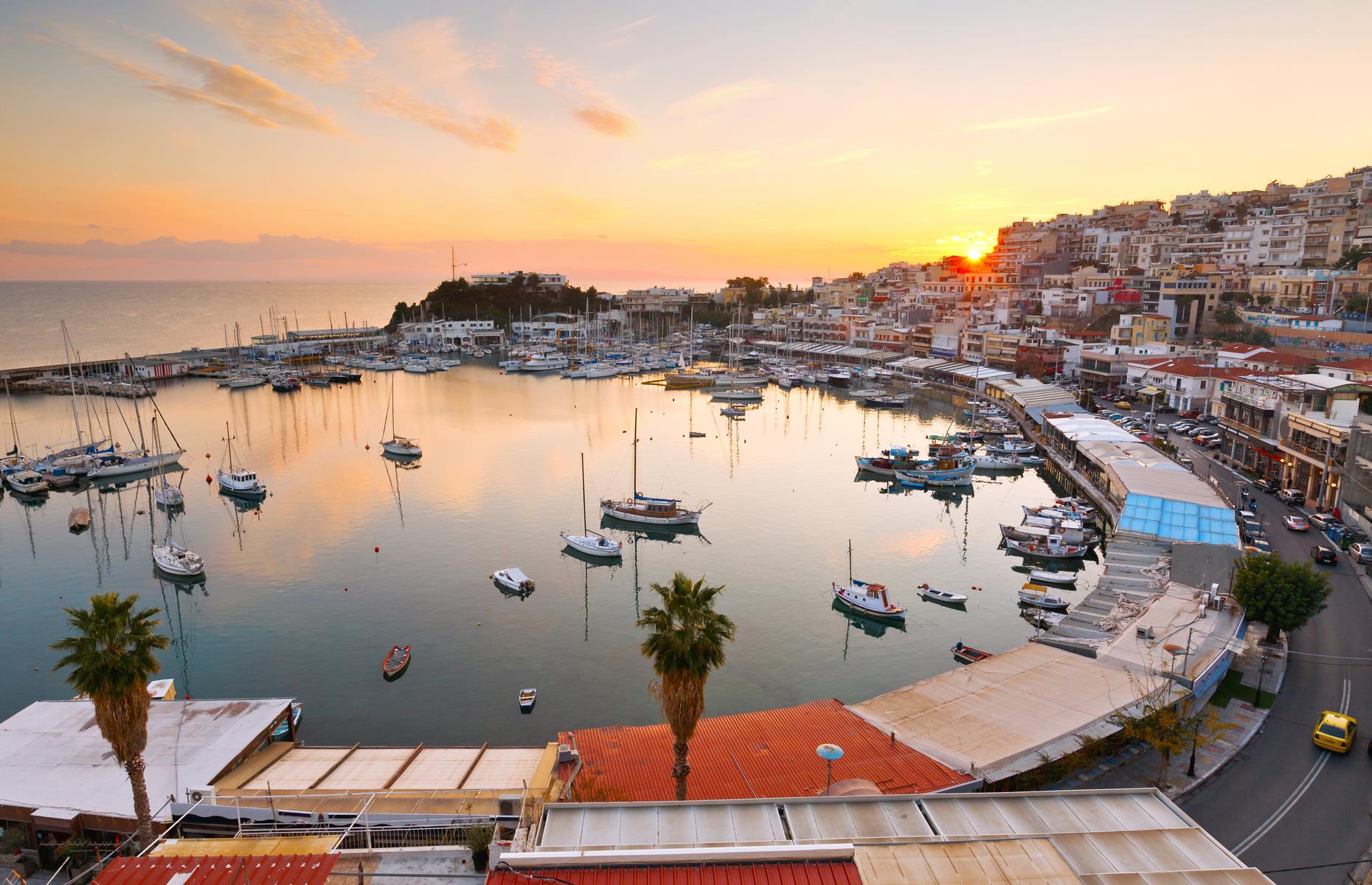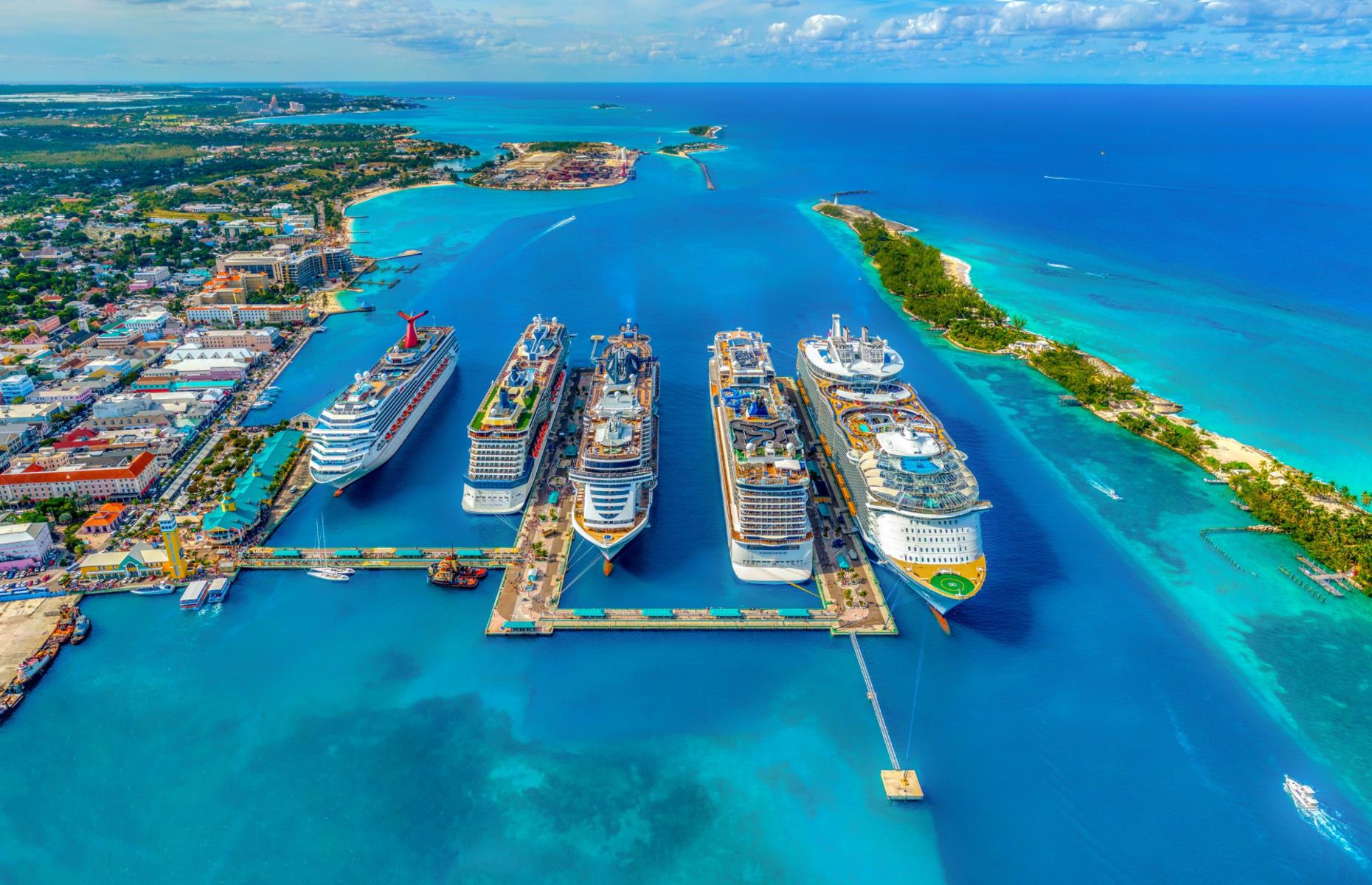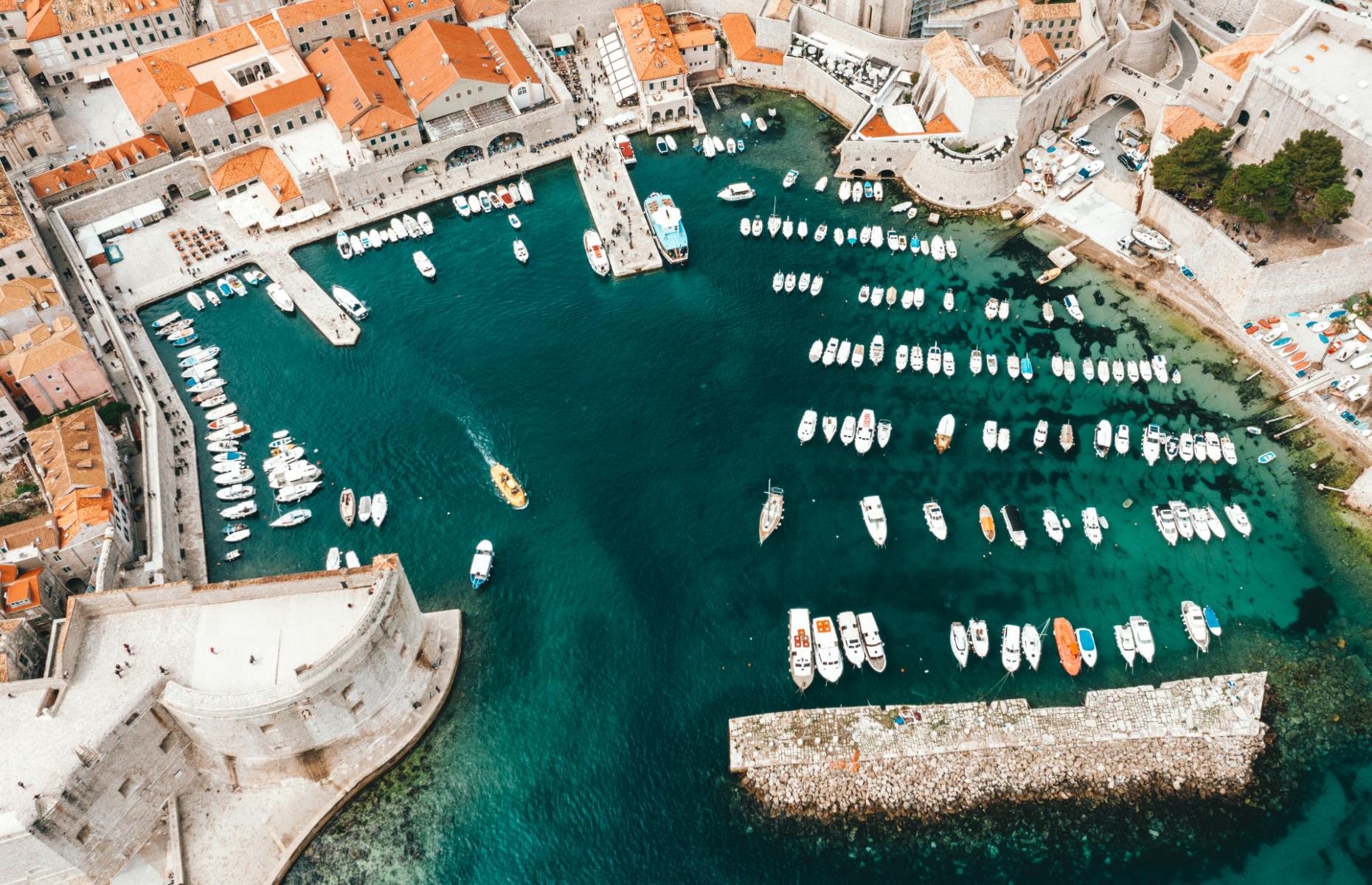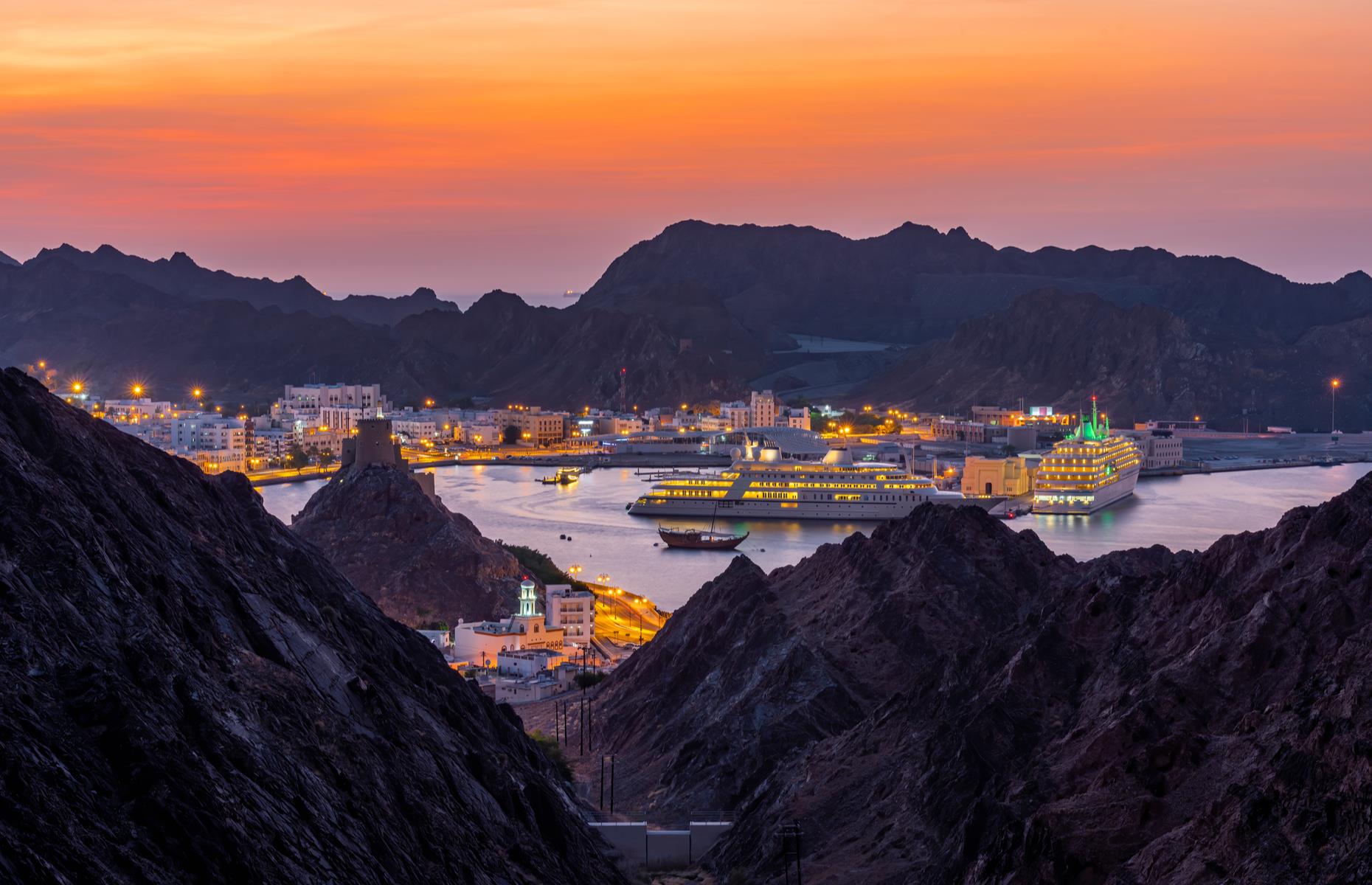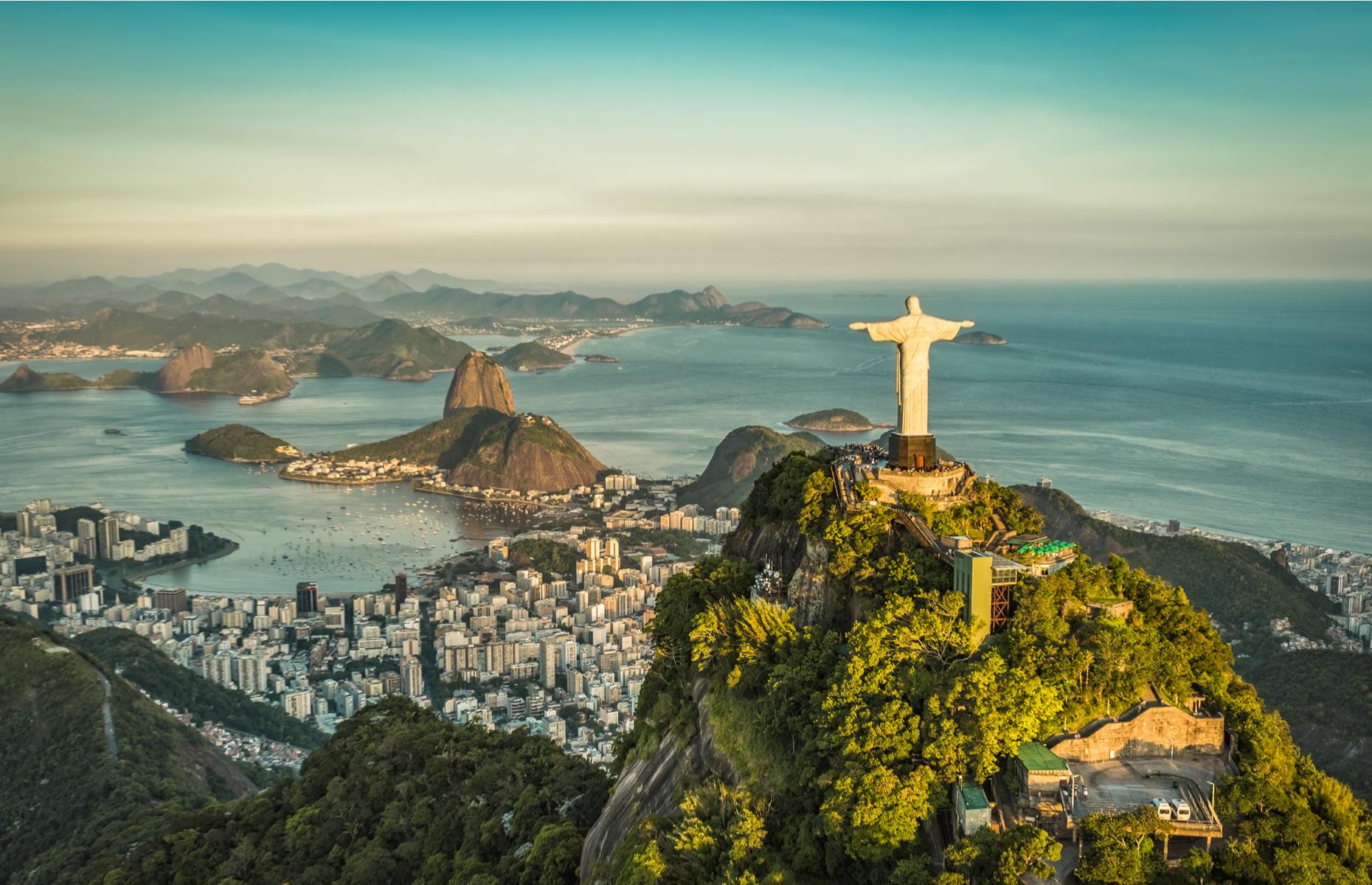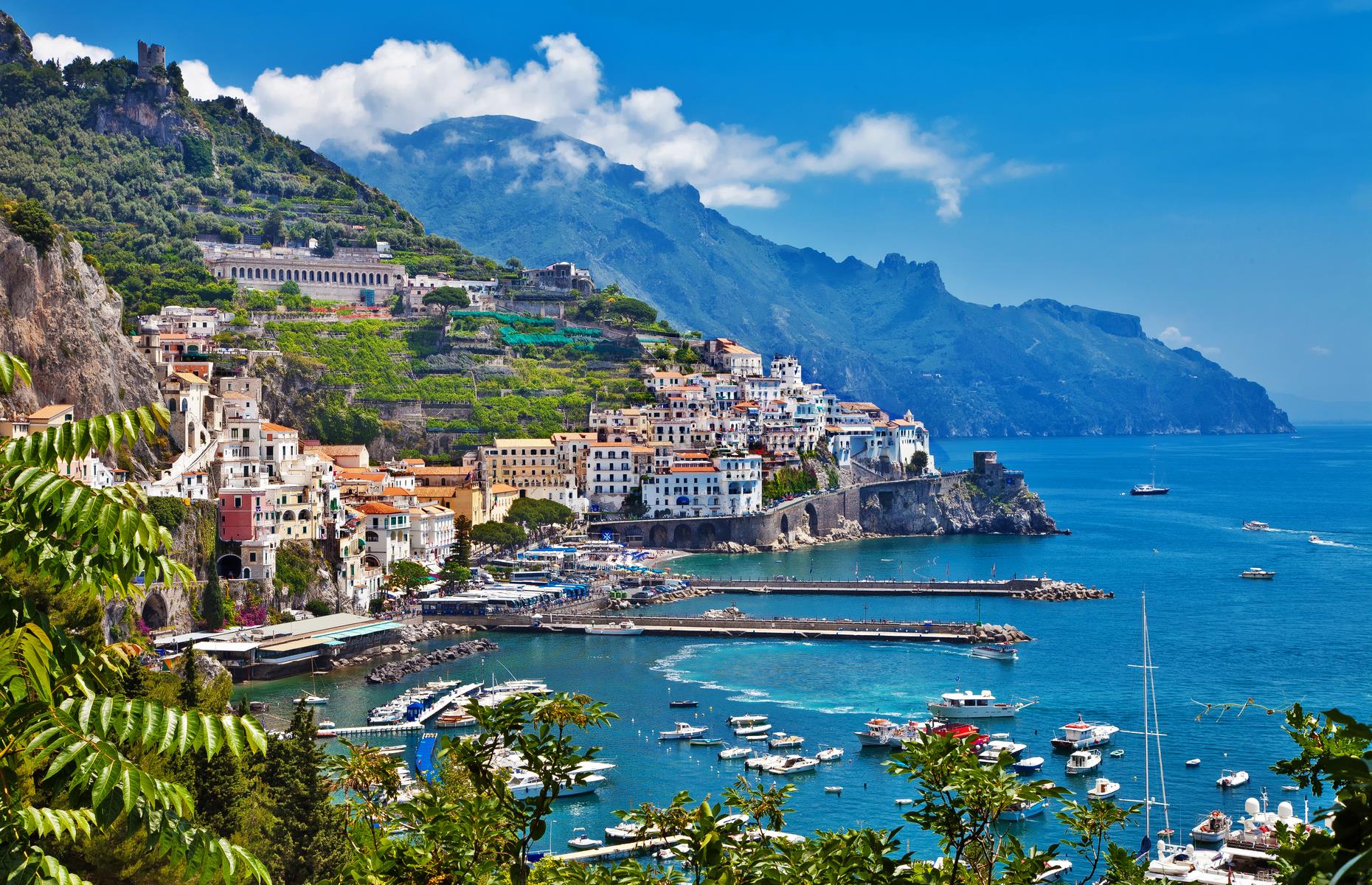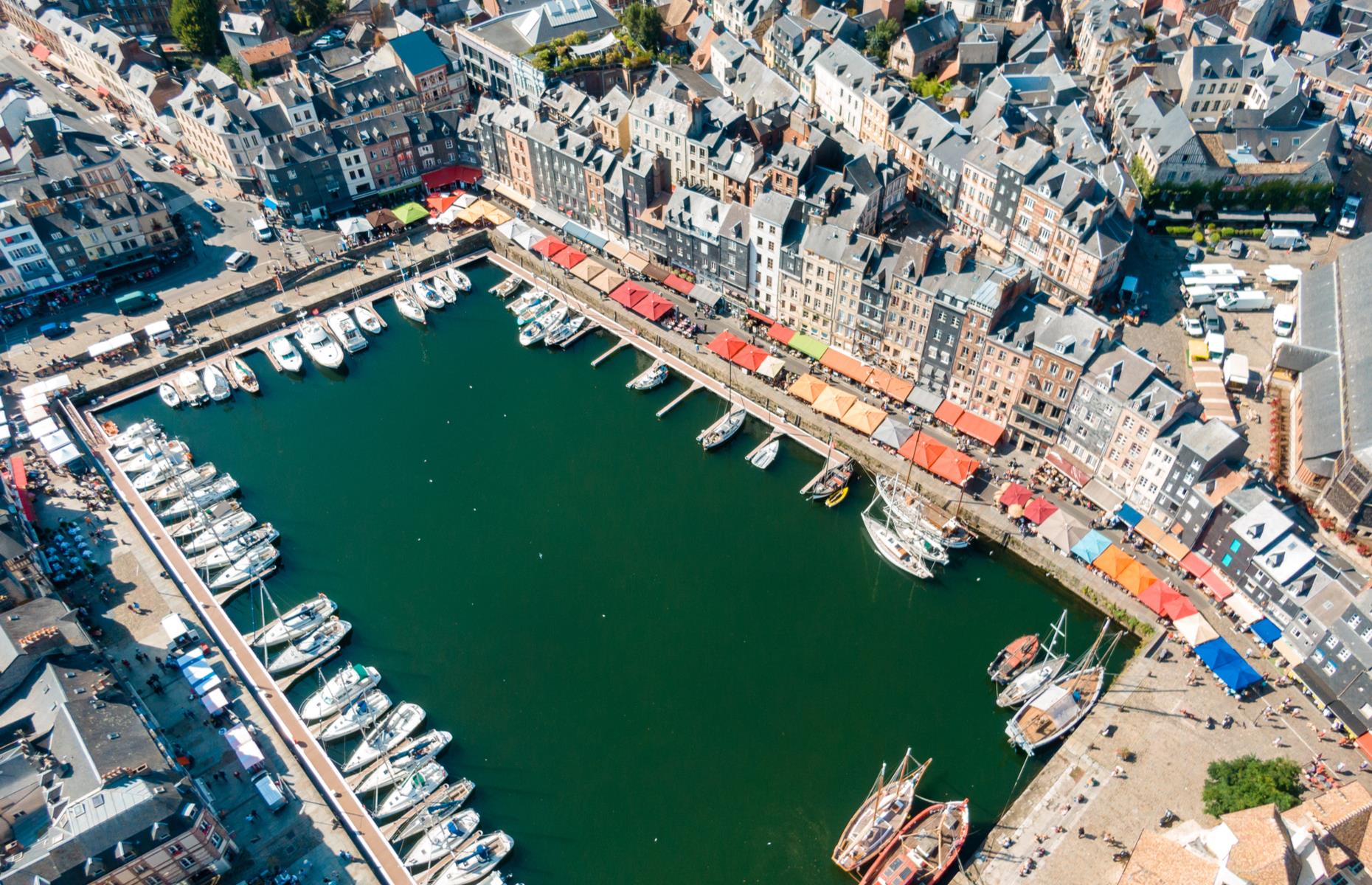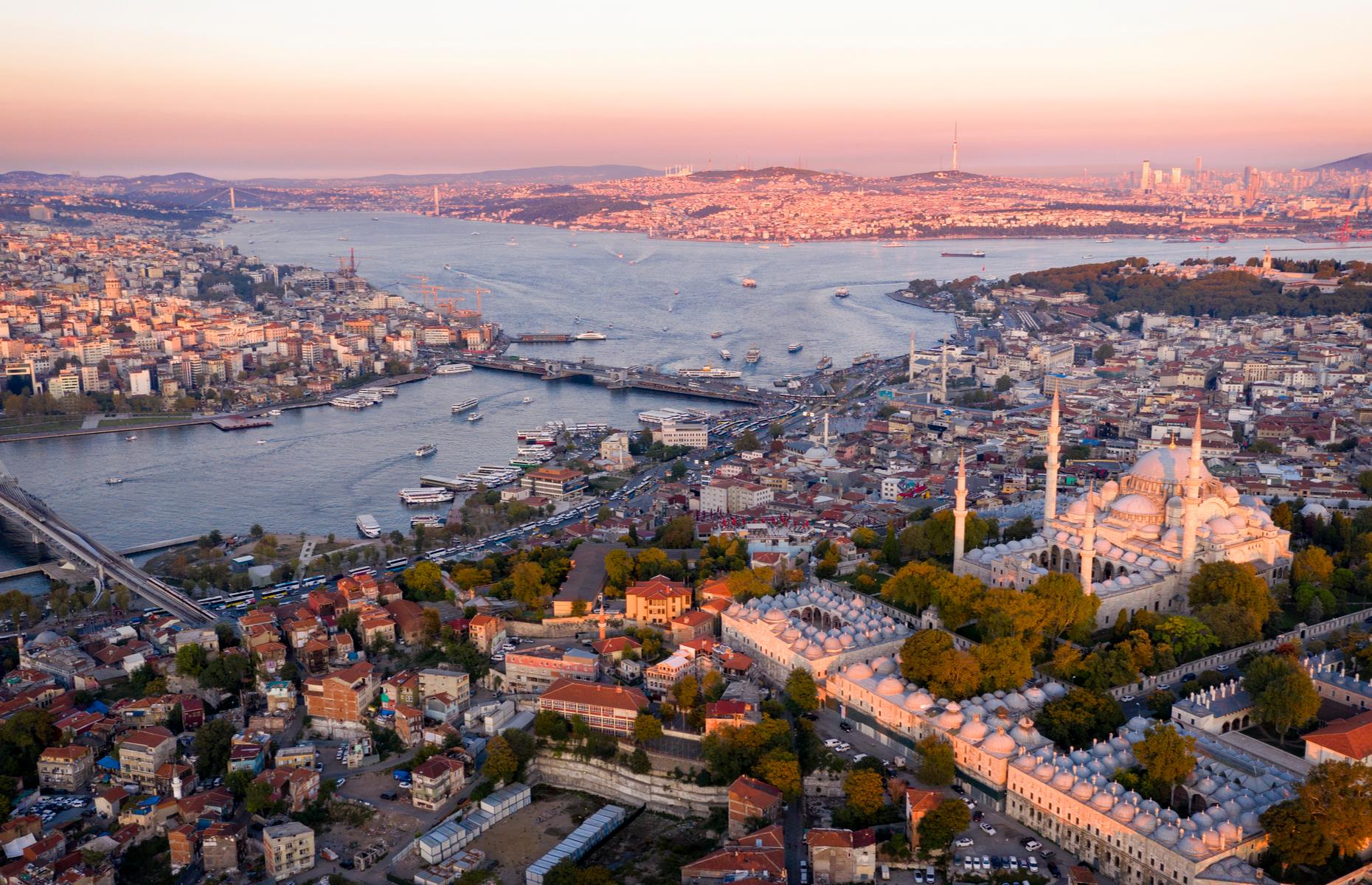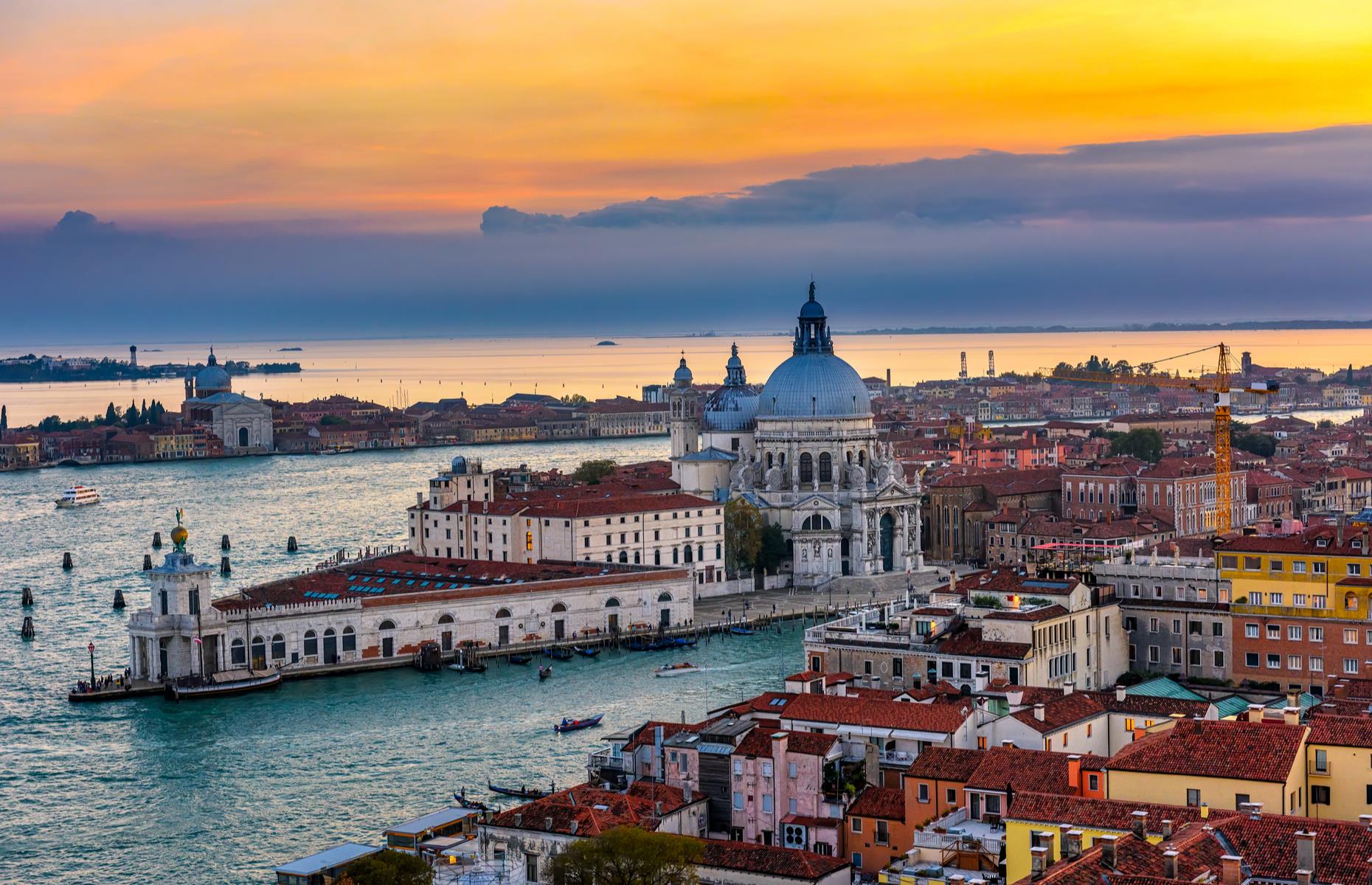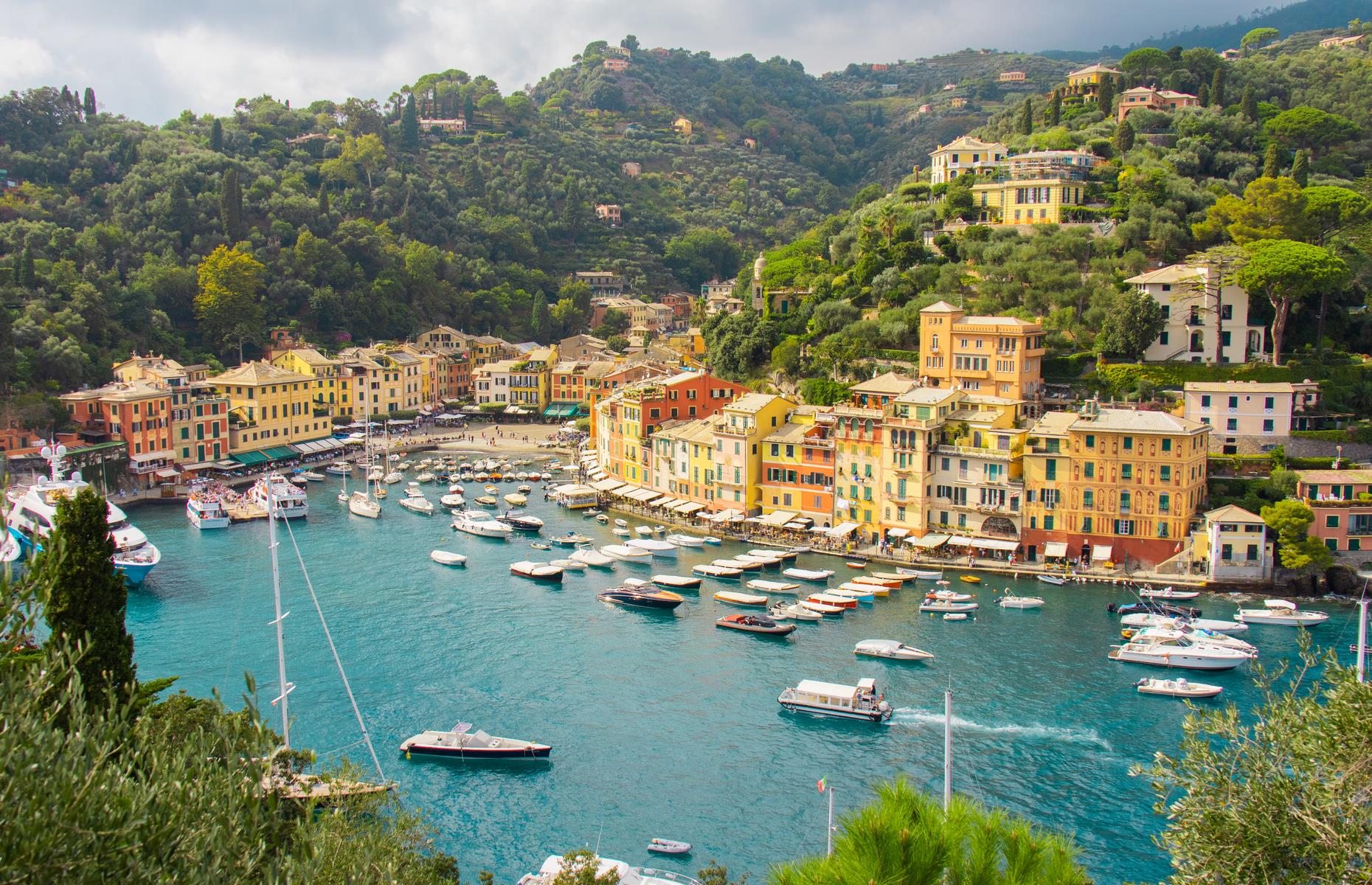 Set sail
While it's not possible to get on a cruise right now, there's always scope for some armchair travel. We've rounded up a selection of aerial photographs of the world's most incredible ports so you can check them out from the comfort of your own home. From Nordic beauties to Caribbean stunners, set sail on a virtual voyage around the prettiest ports on the planet.
Port of Lisbon, Portugal
Port of Kotor, Montenegro
Set in a spectacular bay, in the shadow of steep, rugged mountains, Kotor's port is a favorite with cruise-goers and has been seeing an increase in tourists during the last two decades. The UNESCO World Heritage city, located in southwestern Montenegro, has winding cobbled streets, atmospheric medieval buildings and picture-perfect mountain views. Find our guide to Kotor here.
Sydney Harbour, Australia
Port of New York and New Jersey, New York, USA
A bird's-eye look at the Port of New York and New Jersey also gives spectacular sweeping views across the Big Apple. It covers a region within a 25-mile (40km) radius of the Statue of Liberty and is usually an extremely popular cruise destination, plus a gateway for travel to the Caribbean, Canada, Europe and beyond.
Vancouver Harbour, Canada
Jaw-dropping mountains and sleek skyscrapers provide a stunning backdrop for Vancouver Harbour. Located in southwest British Columbia, stretching between Roberts Bank and the Fraser River, there's more to this port than boats. On shore, the area has a charming mix of cafés, restaurants and a waterside walkway. You might even spot the odd harbor seal too.
Port of Tanger-Med, Morocco
Grand Harbour, Valletta, Malta
Filled with a dazzling array of luxury yachts, Valletta's Grand Harbour is the hub of this historic city. The port has been used for trade since Roman times, although nowadays it's focused on cruise ships as opposed to cargo. Take a look at our city guide to Valletta. 
Port de Fontvieille, Monaco
English Harbour, Antigua
Port of Miami, Florida, USA
Labuan Bajo Harbour, Flores, Indonesia
Port of Barcelona, Spain
Having been a trading hub for 2,000 years, the Port of Barcelona is also a major destination for cruises today. Captured from above in this spectacular aerial shot, the attractive port is within easy reach of the city center and beach. Take a look at our guide to the Catalan city here.
Ports of Auckland, Auckland, New Zealand
The Ports of Auckland authority board controls several main ports – the Port of Auckland, Port of Onehuga, Chelsea Wharf and four inland ports. Development began in the harbor area in the 1840s and since then it's become an important hub for trading and cruise liners. Check out more stunning photos that'll make you fall in love with New Zealand.
Latchi Harbour, Akamas Peninsula, Cyprus
Latchi, located on the Akamas Peninsula in northwestern Cyprus, is a pretty fishing region home to fish markets, cafés, bars and restaurants serving the catch of the day. Seen from above, the idyllic boating harbor is a stunning sight against the lush green Akamas National Park. Discover more about this area of Cyprus with our guide.
Nagasaki Port, Japan
With its glimmering lights and mountainous backdrop, it's no surprise that the pretty Nagasaki Port is Japan's second-biggest cruise destination. Lying at the head of a long bay, liners usually dock at Matsugae Wharf, which is within easy reach of a streetcar stop for exploring the city. Now take a look at the world's beautiful beaches from above.
Marina Corricella, Procida, Naples
A quaint spot nestled in a bay on the small island of Procida, off the west coast of Naples, Marina Corricella is recognizable for its adorable multicolored houses. The 17th-century port is best-known for its stunning architecture and it's not hard to see why, with decorative domes, arches, terraces, windows and balconies creating a colorful view from above. These are the world's most beautiful small towns.
Port of Bergen, Norway
Port of Hong Kong
Geneva Harbour, Switzerland
One of Geneva Harbour's most recognizable features is the 460-feet tall (140m) Jet d'Eau water jet that springs out from the lake and pumps out 500 liters (132 gallons) of water per second. Seen from above, the harbor filled with yachts and surrounded by stunning mountains is a sight to behold. Take a look at the world's most incredible photos from above.
Svolvær port, Norway
Mikrolimano Marina, Piraeus, Greece
Around six miles (10km) from Athens lies the small town of Piraeus, where you'll find a picturesque marina which is frequented by both fishing boats and luxury yachts. You wouldn't believe that Piraeus port, the busiest port in Greece, is located just on the other side of this gentle little harbor.
Port Nassau, Bahamas
The glimmering ocean and white sandy beaches make for the perfect backdrop to the main seaport in the Bahamas. Nassau, located on New Providence Island, is the capital city of the Bahamas and an ideal starting point for those wishing to explore the archipelago. Discover these amazing images of America from above.
Port Gruž, Dubrovnik
Port Gruž in Dubrovnik is situated on the west side of the city, offering a main entry point for ferries and cruise ships. The pretty harbor area, which has appeared on popular TV series Game of Thrones, has a daily fruit, vegetable and fish market which sells some of the region's specialities including local goats' cheese, olive oil and wine. Take a look at what else Dubrovnik has to offer with our guide.
Muttrah Corniche, Muscat, Oman
Surrounded by jagged mountains, Muttrah Corniche is an attractive port on the western side of Muscat, the capital of Oman. The pretty waterfront is the city's old commercial center and still the place to be today with a daily fish market, a bustling souk filled with vendors and more.
Guanabara Bay, Rio de Janeiro, Brazil
With sweeping views taking in the striking Christ the Redeemer statue and a multitude of tiny islands dotted around, Guanabara Bay separates Rio de Janeiro on the southwest and Niterói on the southeast. At the entrance to the bay are the popular beaches of Copacabana and Ipanema, while the awe-inspiring Sugarloaf Mountain juts out on a peninsula on its southwestern side. 
Coppola Marina Dock, Porto di Amalfi, Italy
Port of Honfleur, Honfleur, France
It's not hard to see why Honfleur's picturesque harbor, lined with narrow slate-fronted houses dating back to the 16th, 17th and 18th centuries, was beloved by impressionist painters including Claude Monet. Situated in northern France's Calvados region, this pretty-as-a-picture port is brought to life by the street markets, cafés and restaurants nestled in its labyrinthine streets.
Bosphorus Strait, Istanbul, Turkey
Stretching 20 miles (32km) between the Sea of Marmara and the Black Sea, the Bosphorus Strait cuts through Istanbul, separating the continents of Europe and Asia. A hub for trade and tourism, there's a stunning view from whichever way you look across the water. The skylines are dotted with mosques, palaces and fortresses that serve as reminders of its long and complex history. Take a look at jaw-dropping photos of the world's weather taken from the skies.
Grand Canal, Venice, Italy
Portofino Harbour, Portofino, Italy
A former fishing village turned fashionable port town, Portofino draws in visitors with its pretty pastel-colored houses and honeysuckle-clad hills overlooking a dazzling harbor. Situated on its own peninsula on the northeast coast of Italy, it's the perfect spot for panoramic views over the Italian Riviera. These are Europe's most charming towns and villages.
Source: Read Full Article