A route-optimization platform powered by artificial intelligence that Alaska Airlines began deploying this year has reduced transcontinental flight times by as much as 30 minutes.
In addition, the Flyways AI platform is regularly reducing Alaska's short-haul flights by several minutes, according to Pasha Saleh, the airline's director of flight operations, strategy and innovation.
"Four minutes on a flight might not sound like much, but over 1,000 flights a day, you're talking about hours and hours of savings," Saleh said. 
Even better, Saleh envisions broader applications for Flyways, including using it to help Alaska deal with in-air delays and to better manage gate restraints.
Related: TSA innovation officer envisions big future for AI
Alaska is the first airline to use Flyways, which was developed by Airspace Intelligence, a start-up technology company based in Washington. The carrier piloted the system over the winter and spring before deploying it on a more permanent basis in late May.
Bernard Asare, Airspace Intelligence's vice president of business development, said it's helpful to think of Flyways as a sort of Waze app of the skies, geared toward airline flight dispatchers. 
Saleh explained that in the absence of the Flyways platform, an Alaska dispatcher would analyze various factors a couple hours before each flight, including weather forecasts and airspace constraints, before selecting among several standard potential route options for a particular city pair. The dispatcher would then file the flight plan with the FAA, where it would usually, though not always, be approved. 
Now, using Flyways, Alaska's dispatchers still undertake their own analysis and choose a preferred flight plan. However, Flyways also performs an analysis, although at a higher level, looking at the data from throughout the National Airspace System to dynamically consider how each potential flight plan for an upcoming Alaska operation would impact other Alaska flight plans. 
Related: FAA deploying technology to reduce airline taxi times
The objective of the system, according to Asare, is to help Alaska and other potential customers not only operate efficient flights, but also run an optimized and resilient network. 
If Flyways thinks it has found a more efficient route than the one a dispatcher is contemplating, it will alert the dispatcher, who then can either take that suggestion or ignore it. About half the time, Saleh said, dispatchers take the advice.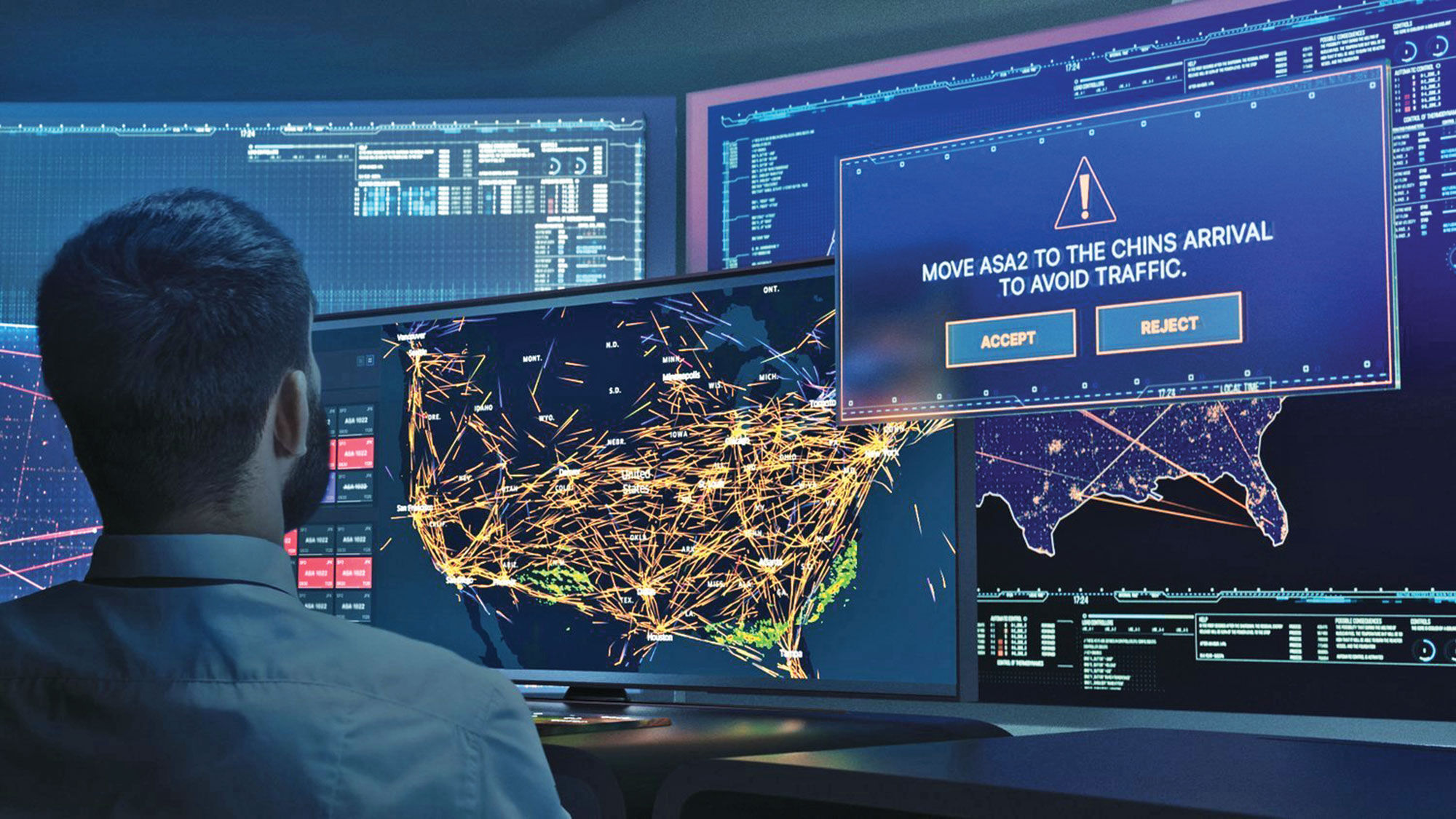 As such, said Saleh, the distinct strengths of the human mind and modern computing are combined.
"It is taking the judgement and experience of the dispatcher and adding that into a system that is considering massive data sets in a way that a human mind can't," he said. 
When a dispatcher rejects a Flyways plan, the platform asks for an explanation, enabling it to learn and therefore improve its predictive and analytical abilities. 
Along with saving operational time for Alaska, the platform is also helping the carrier reduce fuel use. Alaska attributed fuel savings of 480,000 gallons to Flyways over the course of that trial period. 
Asare said that Flyways' utility doesn't end once a flight hits the sky. The system has the ability to continue its analysis once a plane is en route, suggesting alternative approach paths, for example, when doing so would avoid traffic overloads and resulting holding patterns. Flyways could also be used to help carriers speed flights that are running late, while holding back flights that are running early.
Saleh said that, thus far, Alaska hasn't incorporated that en route functionality into its operations yet, though it is working to do so. 
Looking further ahead, he foresees Alaska using Flyways to better coordinate its flights with gate constraints and turnaround times. 
Asare said that developing functionality to deal with gate turnarounds is the next priority for the Airspace Intelligence development team. 
"There is an unlimited horizon for this," Saleh said. "Applying AI for something that has been done mostly in a static way up until now — we're finding opportunities every day."
Source: Read Full Article