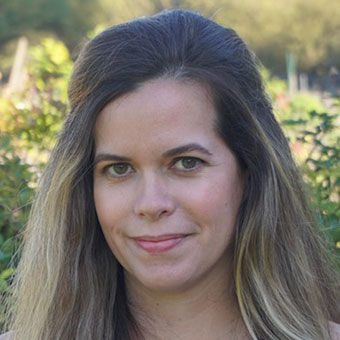 Already well into the new year, and information on upcoming events keep flying into my inbox. It's great to see, considering in-person events were not allowed only a short time ago, and many of these should be added to your agenda should you visit the Islands at the time they take place.
Here are some Hawaii festivals and events to look forward to in the coming months:
Bishop Museum's exhibit "Taxonomy: Our Lives Depend on It"
Taxonomy — how plants and animals are identified and named — is explored at Oahu's Bishop Museum's multimedia exhibition "Taxonomy: Our Lives Depend on It" on view until Feb. 19. Selected plants and animals from the museum's large natural sciences collection of 20 million specimens fill a 30-foot wall. Guests will also learn about the differences between Western and Indigenous peoples' classifications.
The Great Whale Count
On the island of Maui, volunteers with the Hawaiian Islands Humpback Whale National Marine Sanctuary and the Pacific Whale Foundation will take part in the annual Great Whale Count. It will take place on Jan. 28, Feb. 25 and March 25. Registration is required to participate.
Outstanding in the Field at Kualoa Ranch
Probably one of the most anticipated events of the month, the Outstanding in the Field dining experience happening at Oahu's Kualoa Ranch is scheduled for Jan. 28. It includes an alfresco meal prepared by one of Hawaii's notable chefs, Ed Kenney. The event is already sold out, but organizers are taking names for a waiting list should anyone cancel.
Waimea Town Celebration
The historic town of Waimea on the island of Kauai is having its Waimea Town Celebration from Feb. 18 to 26. The festival features concerts, a film festival, luau, food, races and cultural events. It's really not to be missed if you're on Kauai.
Honolulu Festival
Celebrating its 27th year, the three-day Honolulu Festival takes place this year from March 10 to 12. The festival was canceled from 2020 to 2022, so this event is expected to be grand and a big draw for Oahu visitors and residents. The schedule this year includes a Japanese film festival, Bon dance, parade and fireworks.
31st annual Celebration of the Arts
One of the island of Maui's premier cultural festivals, the Celebration of the Arts happens at the Ritz-Carlton Kapalua on April 7 and 8. It celebrates Hawaiian culture and shares it through hands-on workshops, panels, music, dance and film. 
The Hapalua half-marathon
Registration is open for Oahu's 2023 Hapalua half-marathon on April 16. It starts in Waikiki and goes through Honolulu up and around Diamond Head. There's no qualifications and no time limit for participants.
Source: Read Full Article