A three-deck-high atrium inspired by the Piazza San Marco in Venice with a sky-painted ceiling. A floor that looks like water to pay tribute to the city's canals. Baroque portraits graffitied with the words "Don't rush me" or altered to make a regal official blow a gum bubble. 
These are some of the details Carnival Cruise Line unveiled Monday about the interior of the Carnival Venezia, an Italian-style Costa cruise ship that will operate in the Carnival fleet, starting in June.
The ship will be manned by Carnival crew in an attempt to marry the Italian ambience of the ship with the brand's signature "Carnival Fun" experiences and service. 
Both the Venezia and the Carnival Firenze were built for operations in China, but with the country being closed to cruise travel, Carnival is repurposing the ships to the U.S. The move also helps Carnival build rebuild capacity after shedding a half-dozen ships since 2020. Both the Venezia and Firenze accommodate up to 4,232 guests at double occupancy.
The ships are similar to Carnival's Vista class in terms of the general layout. "If you know your way around the Carnival Vista, Horizon or Panorama, you're going to feel right at home here but with a very, very different look and feel a very unique Italian styling," said Glenn Aprile, director of new build product development for Carnival.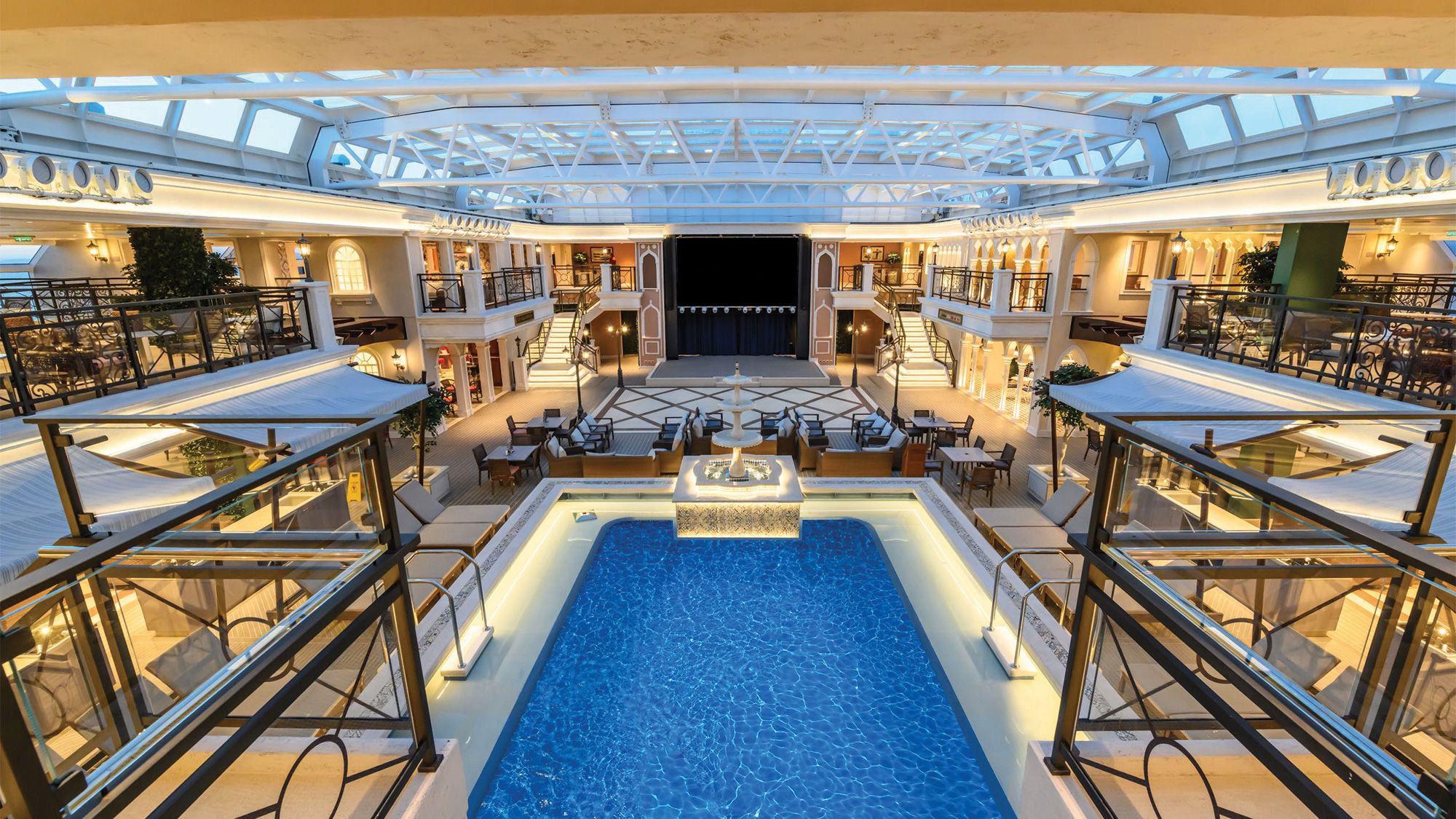 While the exterior of the ship will keep the blue and yellow funnel and Costa name, the inside of the ship has been tailored to provide a taste of Italy to an American audience. For instance, the Mexican restaurant Tomodoro will incorporate Italian meatballs and rotisserie chicken into their ingredients. 
The two-level lido deck has a pool, fountains, storefronts and iconic columns to resemble an experience at the Italian Riviera. To lean into the brand's idea of fun, Carnival took a bar area lined with classic baroque art and painted words and accessories on the subjects. "We just couldn't be that serious and be Carnival," said Carnival president Christine Duffy. 
The Venezia will begin sailing year-round out of New York on July 15 to Bermuda. The ship will sail a variety of four-, five-, six- and eight-day sailings to the Caribbean, Bermuda and ports in Canada and New England, including Halifax and Saint John. Its sister ship, the Carnival Firenze, will sail out of Long Beach, Calif., in 2024.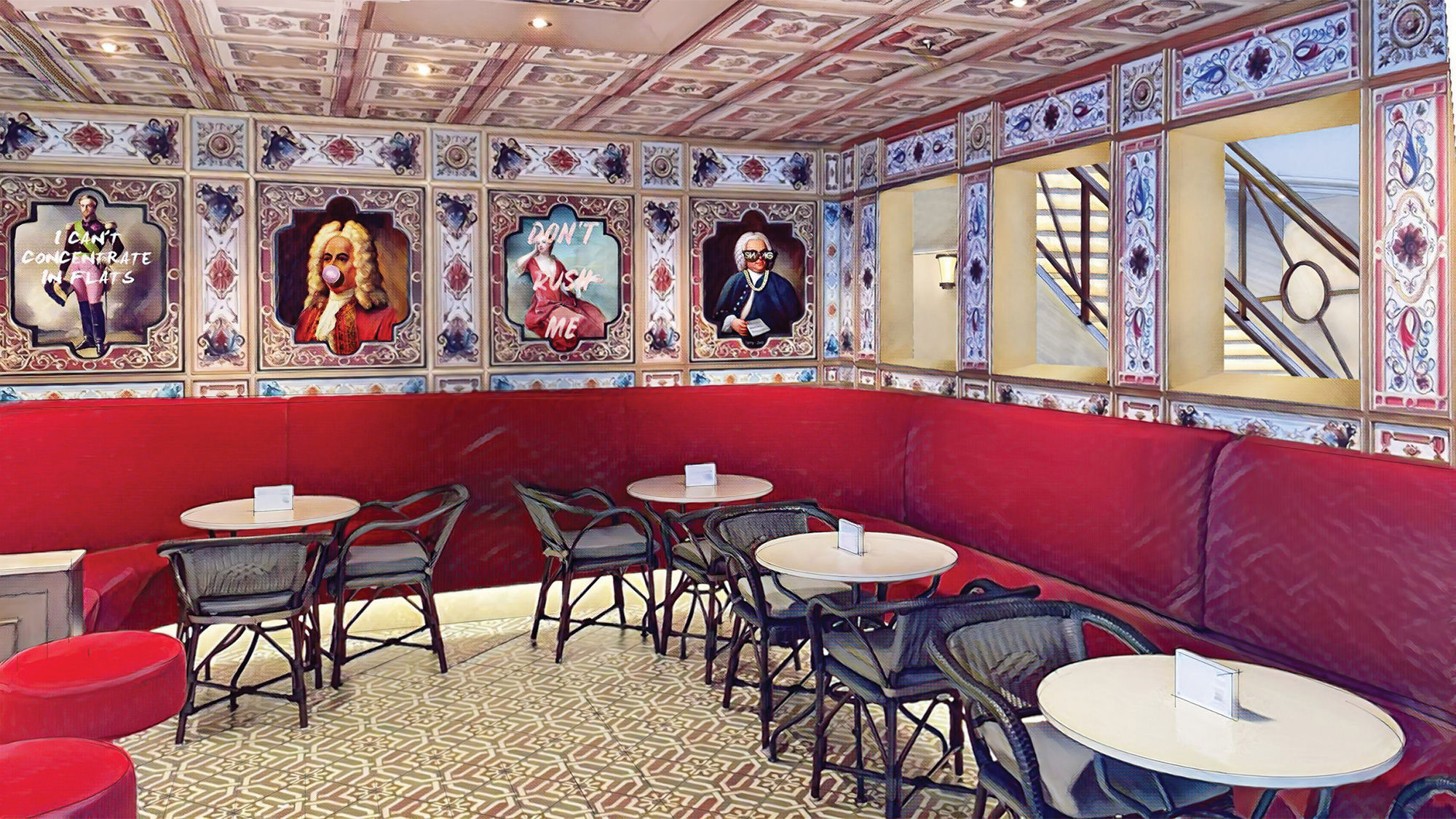 Source: Read Full Article