In 2013, Arnold Donald was retired and "cruising through life," as he puts it, when he got a call that would make those words seem like a pun.  
The former Monsanto executive was asked to not just take the helm of Carnival Corp. but to oversee major change at the world's largest cruise company. 
Donald, who had been on Carnival's board for 13 years by then, would have been forgiven for saying no. He had achieved financial and career success after growing up poor in New Orleans' Ninth Ward. He was able to enjoy the fruits of success with early retirement at age 50, and he had bought a minor league baseball team.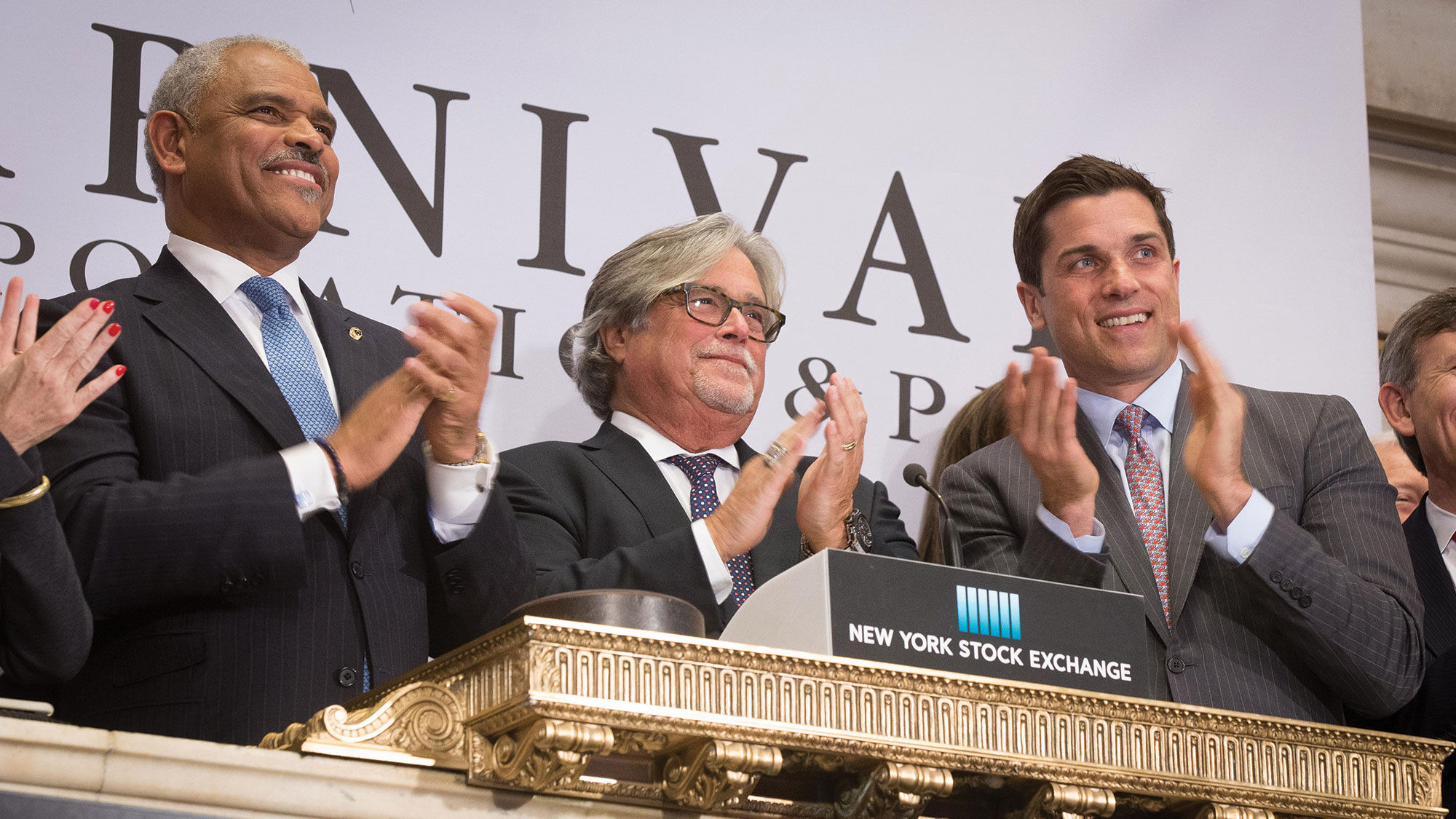 Beyond that, he was being asked to lead Carnival Corp. at one of the company's most precarious moments: It was reeling from the fallout of a fire that left the Carnival Triumph floating off Mexico without power for days and the sinking of the Costa Concordia, which killed 32 people. Carnival had faced a decline in both consumer and investor confidence, and travel advisors did not feel supported by its brands. 
But Donald said yes. And as he retires, again, on Aug. 1 after serving nine years as the third CEO in the company's history and the first Black CEO of a major cruise company, he is widely credited for having engineered a culture of change at Carnival Corp. 
Donald ultimately said yes to the job because he believes that Carnival, and cruising, is good for society.
"I thought it would be a great platform to have some meaningful impact in the world," he said. "Traveling, especially cruise, we just bring people together."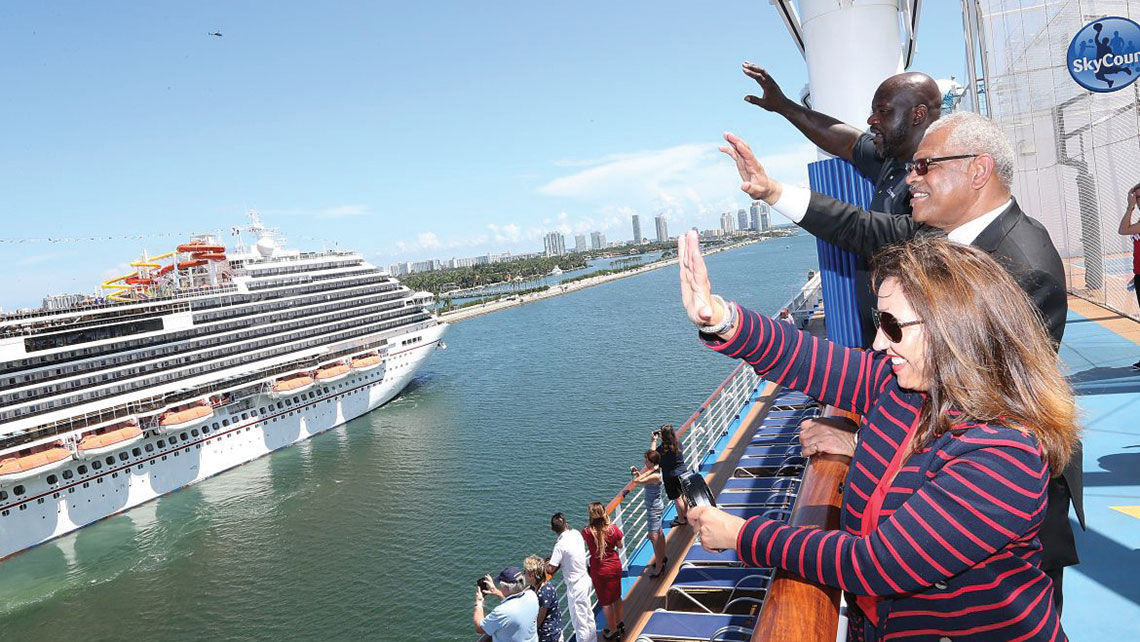 With crew from more than 145 countries, guests from 200 nations and ships that visit more than 700 destinations, he said Carnival "brings people together to discover what they have in common so they learn to celebrate their differences rather than fear them." 
Leveraging Carnival Corp.'s brand power
But Donald had work to do. What he inherited, he said, were "nine world-leading cruise line brands that were not making each member more powerful." 
"Each was powerful in its own segment," he said. "But we were a federation of brands that weren't leveraging the scale of being a federation." 
Under Donald, the lines began to communicate and collaborate, leading to better cost management and best-practice synergies. "While the brands are very different in terms of who they cater to, there are some common things that they can learn from each other," he said.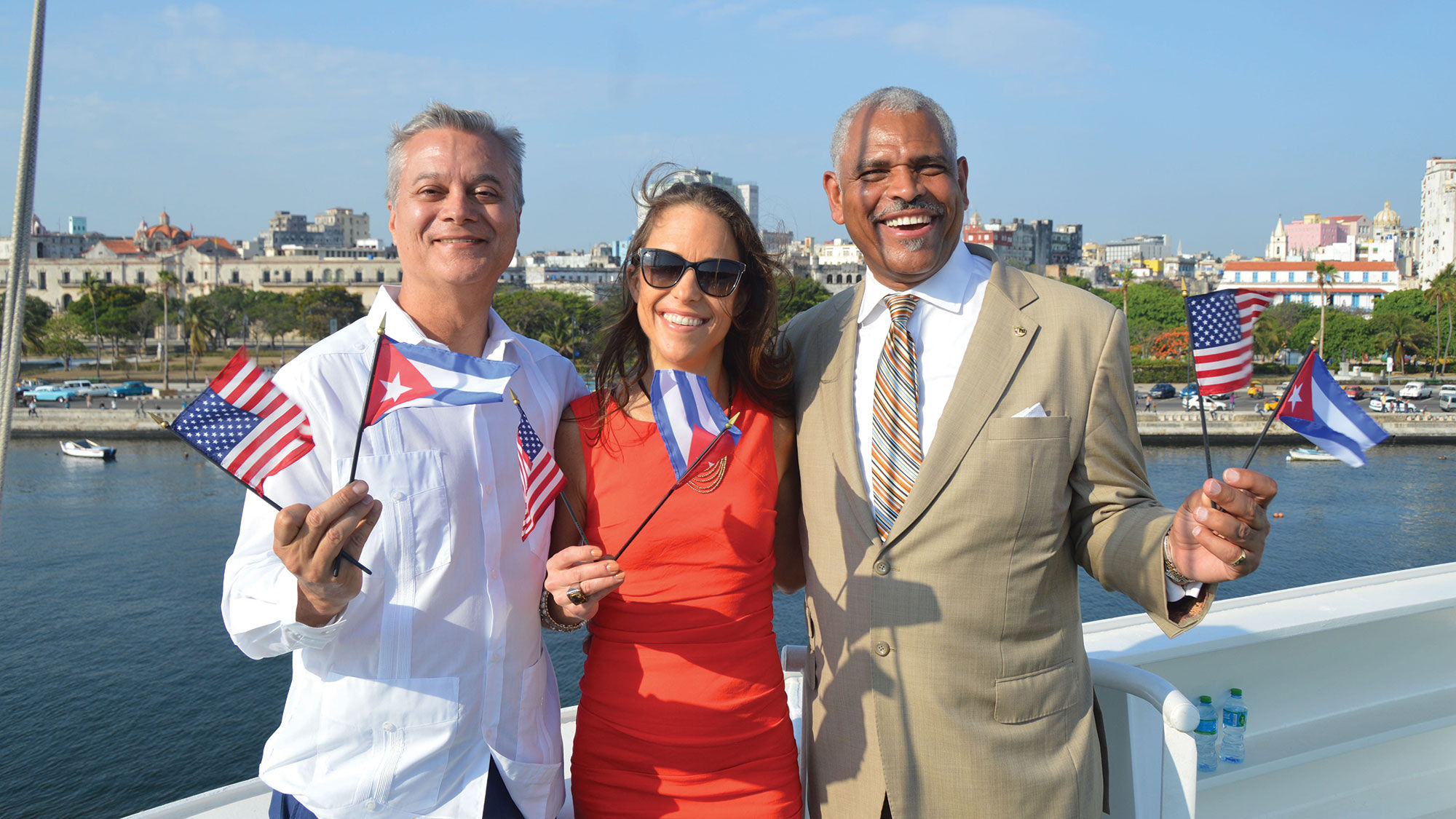 He saw how disenchanted travel advisors had become with Carnival and put boots on the ground to find out why. He visited travel agencies, often not saying who he was. He listened to the calls at Carnival's call center. He met with advisors.
"I could see that we had some challenges across the brands. I said, let's organize around that. And the brands did. We made meaningful progress."
During Donald's first five years as CEO, Carnival doubled its return on invested capital and tripled earnings. But his legacy goes beyond finances. 
Diversity and doing good
Under Donald, Carnival Corp. sailed the first cruise ship from the U.S. to Cuba in 50 years. He spearheaded the introduction of the Ocean Medallion technology on Princess Cruises. He hired the first black CEO of a major cruise brand, Orlando Ashford, at Holland America Line. And he hired Christine Duffy, the first woman president of its largest brand, Carnival Cruise Line. 
While Donald said Carnival was "naturally diverse" due to the nationalities on ships, he wanted it to be more widespread.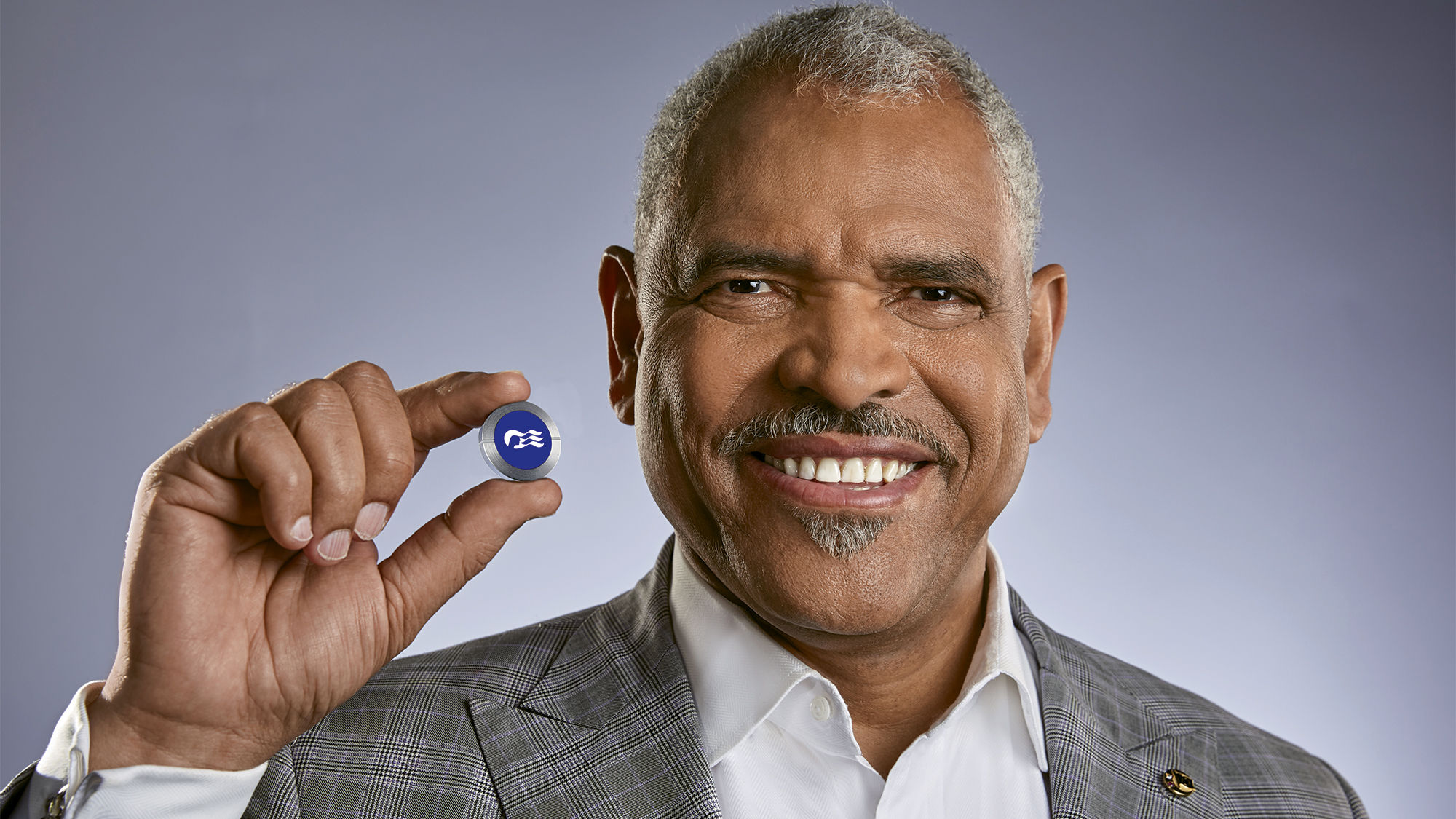 "Diversity is one thing; inclusion is taking advantage of the diversity by making certain people have the platform to speak with confidence their points of view and that those points of view are heard and considered," he said. "That is ongoing work even today."
To make the company more inclusive, Donald looked outside the industry.
"If you're looking always for the conventional candidate with X number of years experience in this role in this industry, then by definition I don't have diversity, because diversity isn't in those levels," he said. "You have to be willing to step outside the box, like the board did with me."
Donald also went outside the box with Fathom, a cruise brand with a concept devoted to passengers doing good in the destinations they visited. It ended up coinciding with the Obama administration's decision to open Cuba to tourism, and Fathom's mission fit perfectly under the guidelines of Cuba travel; it became the reason Carnival was the first in Cuba. 
Fathom didn't end up making it. But Donald has no regrets. 
"There's always learnings and contributions from those experiences," he said. "When we launched Fathom, we did it knowing there's a great risk, and this may not gain enough traction to be sustainable, but let's give it a shot. It's important to attempt things."
That's not to say there weren't stumbles during Donald's tenure. In 2016, Carnival Corp. received the Justice Department's largest fine on record for illegally dumping waste into the ocean in 2013. It was then fined for violating a five-year probation. Donald took responsibility and declared his commitment to being "best in class for compliance."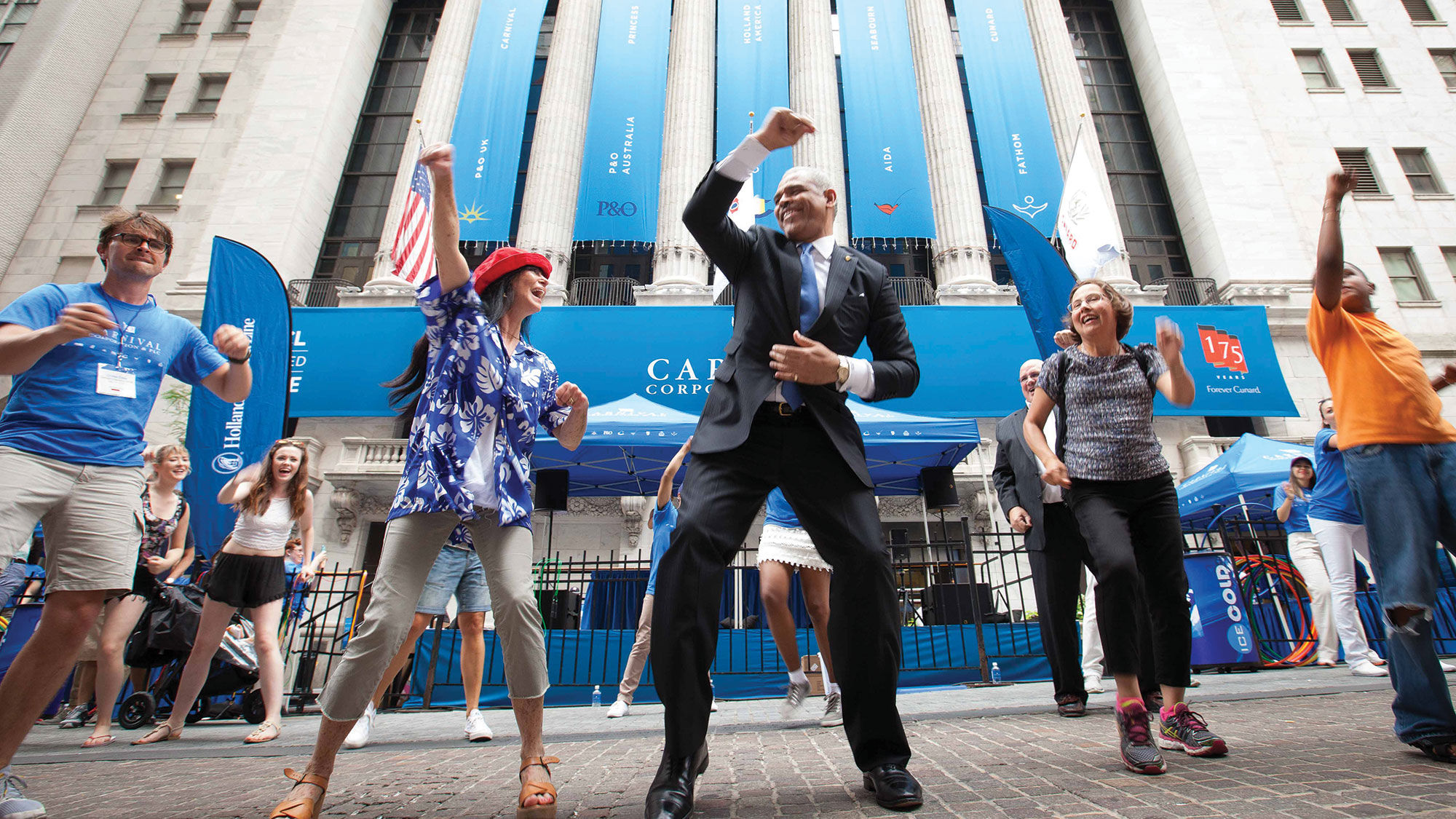 Since 2016, Carnival has invested more than $350 million in energy-efficiency improvements and announced the goal of being net carbon-neutral by 2050. It was the first company to launch cruise ships powered by liquefied natural gas and recently became the first to run a ship with marine biofuel, made from 100% sustainable raw materials. 
Donald is proud of the fact that Carnival Corp. carbon emissions peaked in absolute numbers in 2011, even though capacity has increased by more than 30% since then. 
Post-pandemic optimism
With the pandemic came the end to Carnival's soaring profits, as the cruise industry shut down for more than a year. It is slowly regaining strength, but Donald said he is leaving as optimistic about cruising as he was when he took the reins in 2013.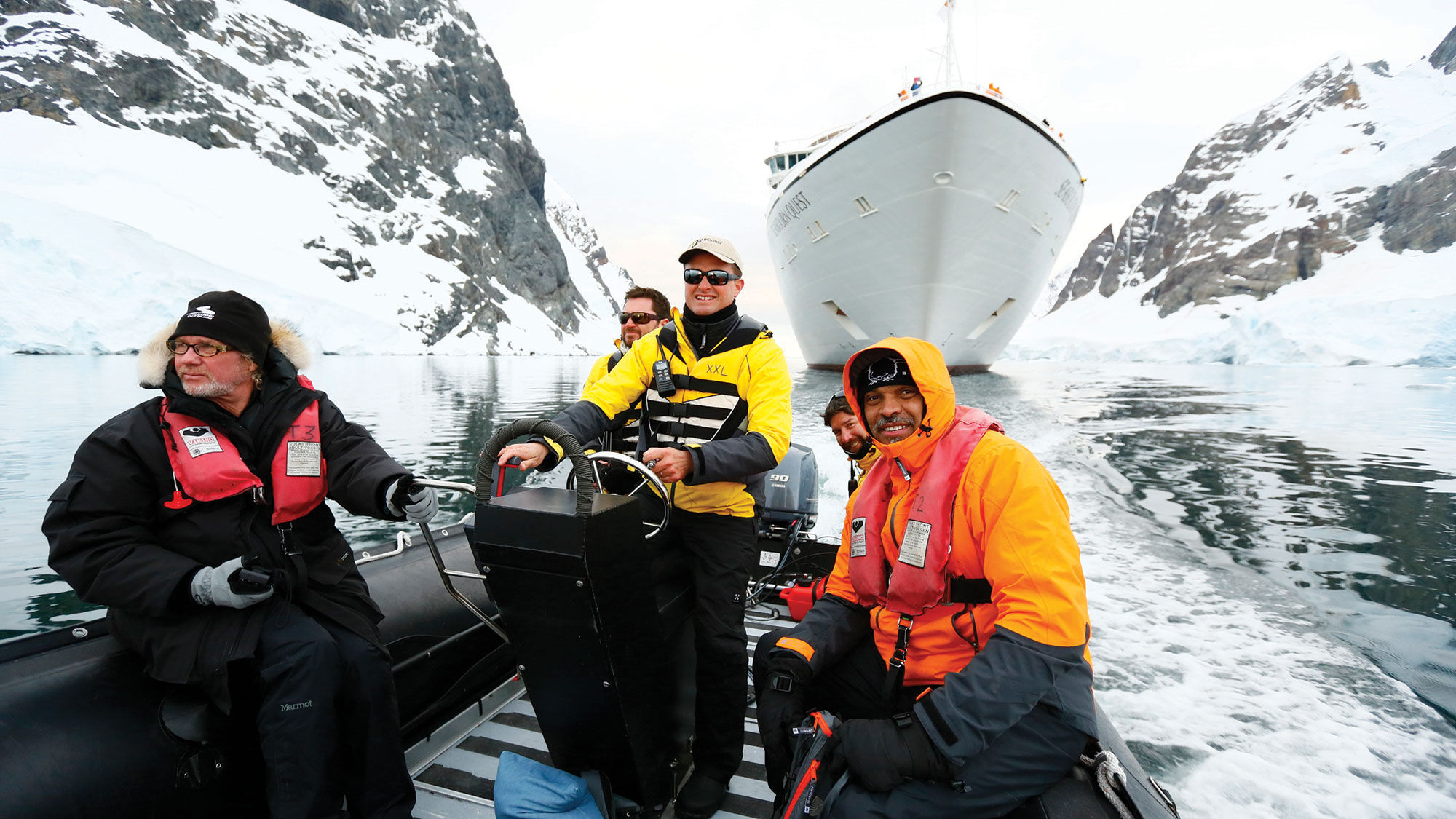 "[These are] 30- to 40-year assets," he said of the company's ships. "You really have to think about it over time. You can't get caught up in a single moment, whether it's a spike in fuel price or geopolitical tension or natural disaster or health pandemic. 
"The future is bright, and mainly because, at its essence, we're an experience. People love to travel, and they love adventure. And that's what we are. We're just a human-spirit business. And there's always a demand for that."
Source: Read Full Article