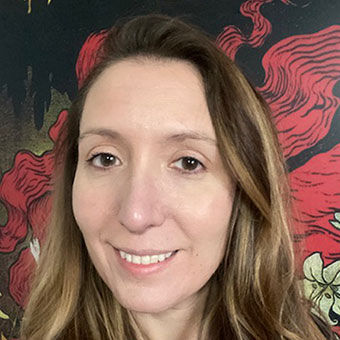 Some boys dream of following in their father's footsteps. Count Frank A. Del Rio among them.
On New Year's Day, he will become the president of Oceania Cruises. It's the line his father, Norwegian Cruise Line Holdings CEO Frank Del Rio, built 20 years ago.
"It feels very special," the younger Del Rio told me. "I've always watched his career very closely."
It's fairly difficult to think of Oceania without the name "Del Rio" coming to mind. The senior Del Rio founded the brand in the early aughts and was its first CEO, creating a niche in the cruise industry that up until that time categorized brands in three major buckets: Contemporary, premium and luxury.
Travel advisors could graduate their contemporary customers to premium, but the price gap between premium and luxury was often too much of a jump for many of their clients to make. Then came Oceania in 2002, an upper-premium or "deluxe" product that demanded a higher price than premium but not as high as luxury. Since then, other lines have been built and joined that space, such as Azamara and Viking.
Not only did the younger Del Rio watch as his father build the Oceania brand and its place in the market, but he became one of its first employees, at 24 years old, when he began working as the director of destination services for the line.
Frank A. Del Rio worked for Oceania, Regent Seven Seas Cruises and NCLH for 14 years. He then took a break in 2017 to work in private equity, finance and tech and served as CEO of Divinus Life, a provider of skin and wellness products. He returned to Oceania in March 2022 as the line's chief marketing officer.
While he was interested in a career in cruising, he told me he "never really focused" on trying to become the president of the line his father built.
But, the Oceania brand "has a legacy that's embedded in my DNA, and that's what really drives my passion and desire to push and continue to grow and innovate and build on the success we've already achieved," he said.
Anthony Hamway, president of Cruise.com, likes the lineage of the younger Del Rio running the brand and said he wished he saw more of it in the industry. "You have people that have been there, they've seen the good, the bad, and the ugly over the years in the industry," Hamway said. "They tend to know not to make the same mistake twice."
As the younger Del Rio takes on the new role, both he and his father have to embrace one more change: how they want people to refer to them (especially within the same Insight).
The younger Del Rio went by Frank Del Rio Jr. when he rejoined Oceania in March, but he now prefers Frank A. Del Rio. And his father? The CEO's bio now reads "Frank J. Del Rio." 
Source: Read Full Article